Manufacture
Technology and Equipment,
Small Molecules
A Tactile Experience
How can we improve medication adherence among blind and partially sighted patients?
Maryam Mahdi | | Interview

This article was published in our sister publication, The Small Molecule Manufacturer, which celebrates the field of small molecule drug development and manufacturing with interviews and articles focusing on success stories, equipment, and new processing techniques. Read more about The Small Molecule Manufacturer here.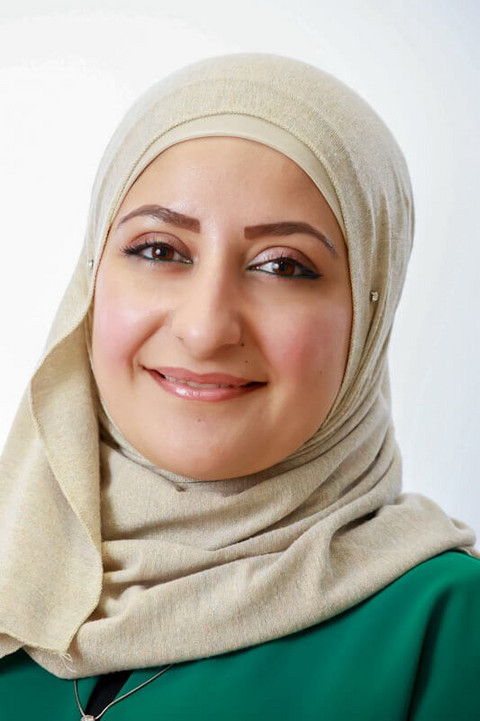 For Atheer Awad, 3D printing is at the heart of modernizing the pharmaceutical industry. The UCL researcher works alongside FabRx, a biotech focused on the development of pharmaceuticals and medical devices, on the manufacture of medicines that cater to specific patient needs. Now, Awad and her colleagues are using their platform to customize medicines for the visually impaired – a patient demographic that suffers more than its fair share of medical errors and poor adherence.
What challenges do visually impaired people face when taking medication?
More than 80 percent of blind patients are over 50 and many live with multiple chronic diseases. One of the main challenges for these patients is their inability to identify their medications when taken out of the original packaging. How are visually impaired people expected to distinguish between different types of medicines when they are all of similar shapes and sizes? These challenges pose a serious problem for patient compliance, potentially resulting in low medication adherence and increased medication errors, which could lead to poor treatment management, reduced therapeutic efficacy, and hospitalizations.
What did your research aim to achieve?
We wanted to create readable tablets for blind patients. Using selective laser sintering (SLS) – a 3D printing technology that uses a laser beam to superficially melt powder particles together using a layered approach – we developedorally disintegrating printlets with Braille and Moon alphabet patterns on their surfaces. We chose SLS because it is widely used to develop dosage forms with various release characteristics and intricate geometries. Despite the technology's advantages, we did have to optimize our printing parameters – including laser speed, and surface and chamber temperatures – to ensure that the mechanical properties of the printlets were not compromised. We managed to achieve excellent dissolution characteristics; all printed products disintegrated within five seconds, avoiding the need for water and facilitating their independent use. Most importantly, we verified the readability of the Braille and Moon patterns with a blind person – certainly a positive result for us!
Put simply, our approach helps visually impaired patients distinguish between medications. Moreover, printlets with different shapes can be made to offer additional information, such as the disease indication or dosing regimen, ensuring that patients take their medications in accordance with their treatment schedules.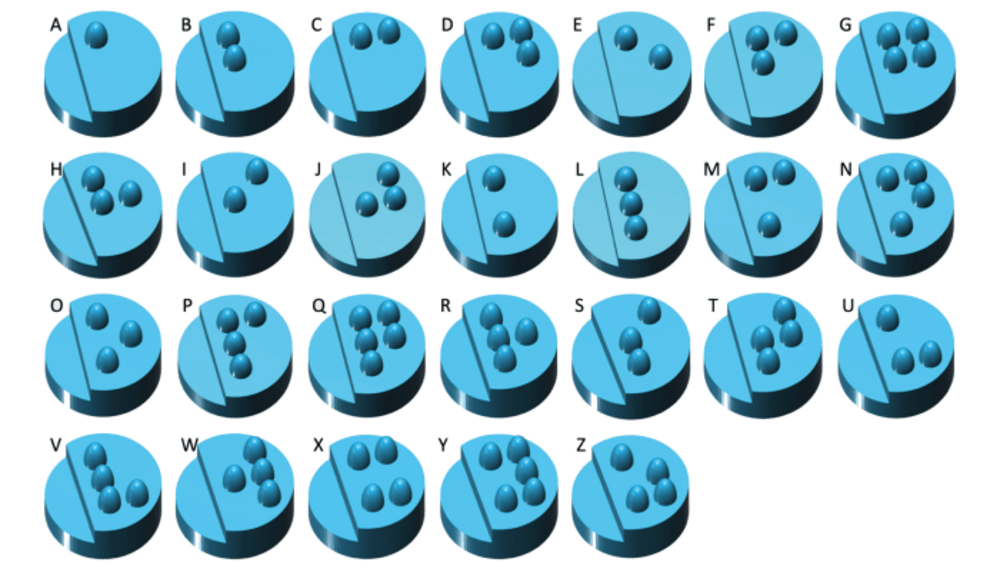 What's next?
At the moment, we have only included three Braille letters on a printlet. Our design will have to be improved to enable the inclusion of more characters, which will ultimately help us provide patients with more detailed information. We also plan to print tactile patterns onto existing tablets, rather than 3D printing the whole formulation. That way, SLS 3D printing can complement existing pharmaceutical production techniques.
Although pharmaceutical 3D printing is still in its infancy compared with conventional production technologies, the results appear promising. We hope our research will help change the face of pharmaceutical manufacture by enabling enhanced transparency, medical efficacy, and safeguarding.
Enjoy our FREE content!
Log in or register to gain full unlimited access to all content on the The Medicine Maker site. It's FREE!
Login
Or register now - it's free!
You will benefit from:
Unlimited access to ALL articles
News, interviews & opinions from leading industry experts
Receive print (and PDF) copies of The Medicine Maker magazine
About the Author
Maryam Mahdi