Manufacture
Bioprocessing - Upstream & Downstream
April's Top Biopharma Headlines
What happened in April in the biopharma industry? Here's our roundup of the biggest headlines and research
Ending high insulin prices

Civica Rx says it is planning to manufacture three biosimilar insulins (glargine, lispro, and aspart) that will be sold at a recommended price of no more than $30 per vial, and no more than $55 for a box of five pen cartridges. It expects the first insulin dose to be available in 2024. In a statement, Martin VanTrieste, President and CEO of Civica Rx, said, "More than 8 million Americans rely on insulin to live, but many can't afford to take the amount they need because of the historically high and prohibitive cost of insulin. We know that to really solve the insulin cost and access challenges so many Americans face, we need a process – from manufacturing to setting a transparent price – that ultimately lowers the cost of the drug for those living with diabetes."
A Drug Combo Heading for Divorce

Following disappointing phase III results, BMS and Nektar Therapeutics will terminate a clinical development program investigating bempagaldesleukin (BEMPEG) in combination with nivolumab (Opdivo) for renal cell carcinoma. The phase III PIVOT-09 study showed no clinical benefit compared with the control arm. A phase II study focusing on urothelial carcinoma also did not show positive results. All other studies looking at the combination for other indications will also be discontinued. The companies say that the data will be shared with the scientific community at a later date.
News at the FDA
The FDA has updated its guidance around Emergency Use Authorization for COVID-19 vaccines, including recommendations for data and information needed to support authorization. The guidance replaces previously issued guidance in May 2021 and covers areas such as Clinical Trials, Vaccines and Related Biological Products Advisory Committee meetings and how the agency authorizes vaccines. In other FDA-related news, the agency has put in its budget request for fiscal year 2023. The agency is requesting $8.4 billion – an increase of almost 34% compared with 2022.
The Medicare view on Aduhelm

The Centers for Medicare & Medicaid has finalized its policy for mAbs targeting amyloid in the treatment of Alzheimer's; such mAbs will be covered, but only for patients taking the drugs as part of a clinical trial. The policy was developed in response to the FDA;s approval of Aduhelm (aducanumab) but will apply to other drugs in the same class. Some have welcomed the decision but others, including the Biotechnology Innovation Organization and a number of patient advocacy groups have expressed disappointment. You can read more here.
Other announcements
VantAI and Janssen announce partnership to develop protein degraders formulated with deep learning strategies. LINK
Positive results from Amgen's phase III study of biosimilar Stelara (ustekinumab). LINK

GSK to acquire Sierra Oncology for $1.9 billion. LINK

FDA extends review of biologics license application by three months for REGEN-COV combination due to ongoing discussions on pre-exposure prophylactic use. LINK
Moderna and ROVI Pharma Industrial Services recall one lot (000190A) of Spikevax after foreign body is found in one vial of the lot' recalled lot comprises 764,900 doses. LINK
MilliporeSigma acquires MAST (modular automated sampling technology) platform from Lonza. LINK
Eli Lilly receives FDA Complete Response Letter for sintilimab; letter recommends additional clinical study. LINK
ten23 health expands sterile drug product manufacturing site and adds 1000 sq m of clean room space in Visp, Switzerland. LINK

ILC Dover launches single-use bioprocessing bags; company also planning to expand offerings of sterile liquids and pre-filled and non pre-filled powders. LINK
---
Leverage Proven Technology to Speed Path to FIH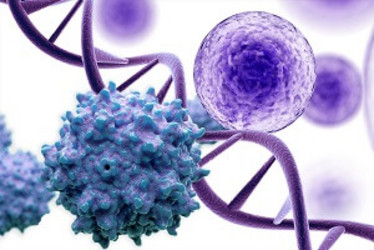 GPEx® Lightning is a fast, flexible way to shorten the path to production of phase 1 material. During this talk, we share the latest data leveraging GPEx® Lightning to generate highly stable, highly productive cell pools.
---
Receive content, products, events as well as relevant industry updates from The Medicine Maker and its sponsors.