Manufacture
Quality & Compliance
Architects of Quality
Quality by Design: we've all heard the phrase – and know we should be fully on board with the philosophy. But how?
sponsored by Catalent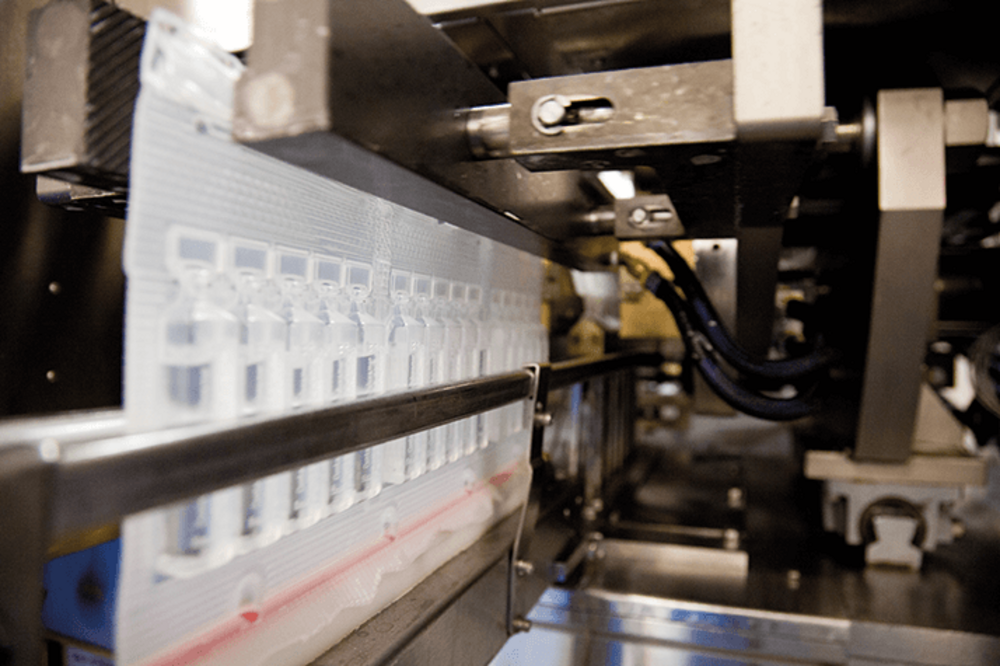 Long used in automotive and electronics manufacturing, quality by design (QbD) is strongly endorsed by the FDA and other regulators. After all, why increase risk and spend time and money 'firefighting' preventable problems?
Kay Schmidt is vice president of R&D at Catalent Pharma Solutions and an engineer by training. Like most engineers, Kay loves elegant solutions, so the concept of QbD – solving problems before they become problems – immediately captured her attention. Now a QbD practitioner, Kay is the perfect person to answer all those questions you never dared ask...
In a nutshell, what is QbD?
QbD might sound complicated, but it really boils down to a simple concept: get it right first time. At the highest level, QbD is trying to mitigate risk and drive towards safe and effective drug manufacturing as early in the process as possible. Traditionally, we have waited until the end of the process and used empirical testing to set specifications. QbD turns that upside down, setting the specifications first, and refining throughout the development process. The fact is, you're going to have to spend the money and take the time anyway – QbD means you can do it in a controlled manner, rather than in crisis mode. By testing to failure and to specification, you may actually reduce costs through the commercial lifecycle of the drug product. You should have fewer rejected batches, higher yield and greater reproducibility. Other industries have seen great success with these approaches, but pharma has lagged behind.
How widely is it applied?
Over a decade ago, Janet Woodcock outlined the FDA's vision for QbD in the pharma industry, defining QbD as "product and process performance characteristics scientifically designed to meet objectives, not merely empirically derived from performance of test batches." Since then, with encouragement from the FDA, the industry has seen steady adoption of QbD principles. At the moment, we are seeing a pick and mix approach, with individuals and companies using elements of QbD that they feel most comfortable with or that seem most applicable. A holistic approach is still some way off.
What is standing in the way?
One of the roadblocks is a culture that is wary of change. QbD involves putting more work in at the start of the process, to save time and money further down the line, and that initial outlay can cause concern. Considering the extra costs and delays of a problem that is not discovered until a late stage in development; managing in crisis mode is no fun at all.
Sometimes people get too hung up on the rules and tools of QbD, and lose sight of the big picture. If you're doing a risk assessment, for example, it's easy to get into a lengthy debate on whether a specific risk is 'critical' or 'major'. It is much more important that you know there is a risk and that you need to do something about it. In such situations, an experienced facilitator can help keep the discussion moving.
I find it very energizing to find and fix problems while you have the time and resources to do so.
How do you bring QbD into your projects?
As early as possible (at the development plan stage) we start talking about QbD concepts so that we can incorporate them into our engineering batches and lab-scale designs. Some customers are already on board with QbD, and will have a Quality Target Product Profile (QTPP) and various other documentation ready to go in our kick-off meetings. Others are not so prepared, but we're always happy to talk them through the different tools.
Some customers do have concerns, but I always say, "Just give it a try." Even if you only include a few aspects of QbD at first, you're changing the way you approach development and reducing risks through the lifecycle. Usually once people have tried some of the tools, the benefits speak for themselves.
What are the main tools you use?
I like to use the failure modes and effects analysis (FMEA) – looking at risks and assigning them a priority number, and setting goals at each subsequent milestone to reduce the risk number. Even a simple QTTP – a quality document that sets out what the product is intended to do – is surprisingly impactful. Writing down your goals assures shared awareness. The QTTP defines the characteristic you are trying to achieve, the target, and the justification for the target. After that, the rest of the development process is just a case of filling up that justification with experimental data.
Why are you so passionate about QbD?
I find it very energizing to find and fix problems while you have the time and resources to do so – rather than in an emergency. Inefficiency is simply not rewarding.
(De)signed, Sealed, Delivered…
By Bill Hartzel, Director of  Strategic Execution at Catalent Pharma Solutions
This month, the NIH Clinical Center suspended operations after an FDA inspection revealed fungal contamination of injected drugs, with some of the affected lots already administered. The case has caused shockwaves, with commentators drawing comparisons to the 2012 New England Compounding Center meningitis outbreak. Microbial contamination is not the only risk facing sterile drug manufacturers – foreign particulates, including glass shards from the vials themselves, also present a serious risk to patient safety. Cases are thankfully rare, but rejected batches and recalls are expensive, time consuming and affect consumer confidence.
To help prevent these problems, we developed ADVASEPT® technology – an advanced aseptic process utilizing blow–fill–seal, based on the principles of QbD and applied to the fill/finish industry.
The essence of QbD is knowing the product and the process and then 'designing in' quality and efficiency, rather than 'inspecting out' problems. With ADVASEPT technology, automation removes variation and minimizes human intervention in the process. The plastic vial is produced, filled and sealed within the sterile 'class A' environment of the machine. The virgin plastic resin is extruded into a two-stage mould that first forms the body of the container before product is then automatically filled and a rubber stopper is applied. Finally, the second stage of the mould is closed and the product sealed. This process is complete in a matter of seconds. Compared with a traditional glass vial facility, the sterile area can be up to 100 times smaller, and therefore much easier to control. In addition to the design of equipment, we have built a specialized microbial challenge facility and run extensive tests to better understand the critical control parameters. For example, we filled the room with 106 Bacillus subtilis before running a series of media fills in different conditions, to better understand the crucial factors in sterility.
However, it is not just about the process. We have also made considerable efforts to provide data on the new container closure to allow a smooth transition from glass to plastic.
For example, plastic is not impervious to moisture vapour and oxygen permeation in the same way as glass. So we have done two-year real-life stability testing with water and saline to better understand the permeation rates. Every company will have to carry out their own tests, of course, but we have data available on extractables, permeation, particulates and so on, which is a good basis for future testing. Additionally, we are conducting a case study with a monoclonal antibody (mAb) manufactured from our Madison facility to compare the stability of the mAb in glass vial versus ADVASEPT vials. This was to confirm that the heat used to melt the plastic won't affect the mAb during the filling process and understand the change in container closure over time. We carried out 16 different analytical tests, from peptide mapping to activity, and found comparable results after nine months, with longer-term testing ongoing.
For over 30 years, we have been making sterile pharmaceutical products and to make sure we "get it right the first time" we have spent millions of dollars identifying critical parameters, minimizing variables and testing the system. Now, the power of QbD is coming to fruition as we look to improve the reliability of supply of injectable products through the advanced aseptic processing of ADVASEPT technology.
Read the full article now
Log in or register to read this article in full and gain access to The Medicine Maker's entire content archive. It's FREE and always will be!
Login
Or register now - it's free and always will be!
You will benefit from:
Unlimited access to ALL articles
News, interviews & opinions from leading industry experts
Receive print (and PDF) copies of The Medicine Maker magazine
Register
Or Login via Social Media
By clicking on any of the above social media links, you are agreeing to our Privacy Notice.