Manufacture
Bioprocessing - Upstream & Downstream,
Technology and Equipment
Say No to Subpar Slurry Preparation
Discover how Asahi Kasei Bioprocess is engineering a streamlined approach to chromatography media preparation.
| 6 min read
sponsored by Asahi Kasei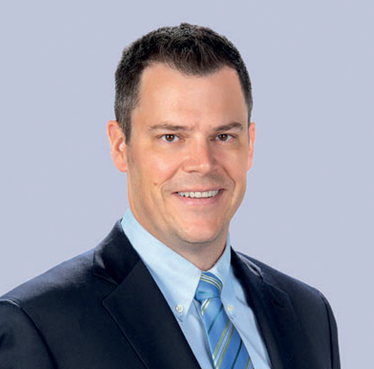 Should we, as an industry, settle for bureaucratic inertia when better options exist? This is the very question Asahi Kasei Bioprocess (AKB) is asking downstream process operators. To date, bioprocessing has relied on manual, time-consuming strategies in chromatography media preparation. However, alternatives do exist. Meet SLURIPREP™, a media preparation and column charging system that can upgrade purification processes. To learn more, we spoke with Steve Foy, Manager of Products and Brand Strategy at AKB, which not only provides bioprocess equipment and consumables, but also scientific support.
What is your role at the company?

My primary goal is to understand both our products and customers – and then to ensure we pair strategic goals and customer needs with concrete measures. Day-to-day, I work alongside our interdisciplinary team of scientists and engineers to communicate what our customers and the market need at large. I do this by working closely with customers, answering their questions and discussing their interest areas. Once a project starts, our engineers and project managers interface often with our customers to make sure they get exactly what they need, on time and as promised.
How do companies typically approach chromatography media preparation?

Chromatography media receives a lot of attention, but not always for the right reasons – it's expensive and companies must mitigate wastage. Most importantly, the preparation and mixing processes are still largely performed manually which, again, is not terribly efficient and can lead to extended equipment downtime. And despite there being alternatives to manual preparation, the demanding regulations of the manufacturing environment can make pharma companies reluctant to implement new technologies. In biomanufacturing, much focus goes on the final product, but there is a lot to be gained by looking at chromatography media.
Take buffers, for example. These are essential throughout biomanufacturing, particularly downstream. For years the standard industry approach has been to prepare buffers manually (a highly labor- intensive and inefficient approach) and store them in large tanks, which takes up a huge footprint within the facility. Because buffers are ubiquitous in the industry, the process can sometimes be overlooked in terms of seeking further optimization.
Sacrifice for future gain is something we should become more comfortable with as an industry. By investing time in a new strategy for slurry preparation specifically, you can streamline processes and be more productive.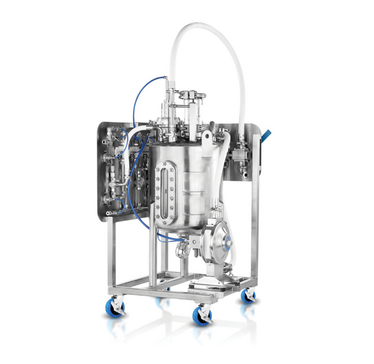 What are the consequences of incorrect media preparation?

There are several kinds of chromatography media, with silica gel being one of the most popular. The media arrives at the facility in containers that are usually premixed with buffers, and then operators will often prepare the slurry manually before dumping it into a receptacle or column to get them packed. This is not a quick process; it involves a lot of labor and is tedious – and resettlement can occur within the column before you begin packing. In chromatography media, the beads themselves can settle to the bottom while the liquid rises to the top. This is not dissimilar to when you buy orange juice at the grocery store – the pulp may have settled to the bottom so that you have to mix it up before pouring it into your glass. Also, if mixed incorrectly, the optimization and efficiency of the bed pack can be affected.
When handling media, particularly silica, it's also important to be gentle. The material can withstand pressures within the column (if applied evenly), but the beads can break if shaken improperly, or prepared incorrectly. This can lead to fines – essentially very small shards of glass – which will settle at the bottom of a container or column. And though the fines won't necessarily make their way into the final product, they can clog column frits more quickly and decrease batch productivity.
Some purification media can arrive at a bioprocessing facility in the form of powder, the preparation of which requires additional steps – such as hydration – and the use of personal protective equipment since the powder can become airborne. Once again, manual methods for preparation can be tedious and lengthy.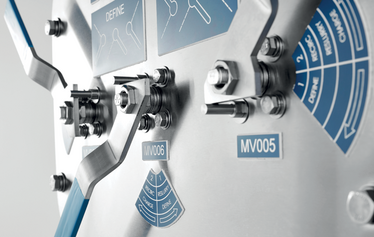 What are the benefits of SLURIPREP?

So the saying goes, "An ounce of prevention is worth a pound of cure." And it holds true in the face of media preparation. The industry lacks awareness of viable alternatives to the manual-centric methods of media preparation, but the technologies do exist. It may take training to use a new approach, but in the long run, you will operate with enhanced capacity.
AKB's SLURIPREP Systems (SPS) can be provided as ancillaries to our liquid chromatography systems and columns. These systems have large tanks and are driven by air pressure. They do not require electricity, which means they are usable in hazardous areas. Once you have your container of media, all you need to do is mix it, then pour it into the SPS. The agitator homogenizes the media gently and circulates it. You can also decant fines.
Because the system is connected to the column, packing and pressurization can occur very quickly, leaving less time for anything to resettle. This helps maintain a balanced mixture and allows for a more homogenized packed bed – and thus, a more efficient purification process.
We have been offering our SPS equipment to customers for years, but we are now expanding the technology by launching the SLURIPREP Mixer, which can combine the media gently within the container received from the manufacturer. This device can also pull the slurry into the SPS itself, allowing for further preparation. Fundamentally, it helps ensure that the media is as optimized as possible before moving onto packing.
SLURIPREP allows for an entirely closed process – hazards such as spills and airborne powder are reduced, improving operator safety, and increasing productivity.
What feedback have you had from customers?

At AKB, we focus on mitigating the logistical challenges that surround drug development. And the demands of customers are clear: increase productivity using safe and reliable systems that are (relatively) easy to operate. These demands have largely informed our practice. Our customers have been aware of the benefits of SLURIPREP for years, but in the wider market, there is less awareness of alternatives to manual methods. It's important for the market to know that not everything has to be done manually.
We have received overwhelmingly positive feedback regarding SLURIPREP's functional use. Being mechanical and driven by pressure, there are no requirements to learn new software. Other positives relate to the system's capacity to minimize labor hours. In fact, we've found a single operator can use SLURIPREP, as opposed to several preparing media manually.
Customers are also pleased with the customizable nature of our products. For example, the typical SLURIPREP system is up to 600L, but this can be customized to 1000L if required. In addition, our preparation systems are attached to (or correspond with) columns from anything between 30 to 120 cm in size, which includes compatibility with low, medium, and high pressure liquid chromatography requirements.
Ultimately, we want to develop strong partnerships with customers and, to do this, we require a clear understanding of what companies want. This is dependent on knowledge sharing; we must communicate to create high-quality products for the benefit of patients. In terms of SLURIPREP and preparing chromatography media, we are directly focused on incremental gains to optimize production and internal efficiency.
What lies ahead for AKB?

Asahi Kasei Bioprocess has a clear mission: "to build strong partnerships and innovative equipment in pursuit of helping deliver medicines that patients can trust." We are immensely proud of our products, but in alignment with our purpose, we are always looking for ways to improve the processes that underpin successful drug development.
Receive content, products, events as well as relevant industry updates from The Medicine Maker and its sponsors.