Manufacture
COVID-19,
Business Practice
Biopharma Banding Together
How has the COVID-19 pandemic changed the industry? And how can we respond faster next time?
Bill Jarvis |
sponsored by CRB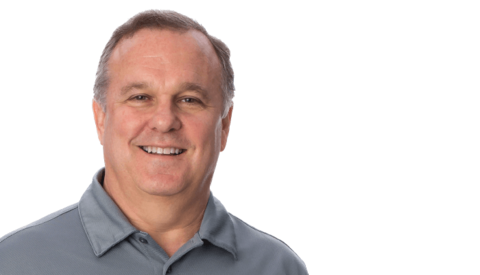 In some ways, it is still business as usual in the pharma industry. After all, the pharma industry was already working on vaccines and therapeutics long before COVID-19. However, the focus has certainly shifted, with many companies now concentrating on how they can adapt their research and technologies to address COVID-19, and get viable therapies (either new or repurposed) and vaccines to market as quickly as possible. The good news is that companies can develop a new therapeutic or novel vaccine far more quickly than they could 10 or 15 years ago – progress can be rapid, as evidenced by the large number of clinical trials that have already commenced.
We are also seeing increased collaboration throughout the industry in various areas. We have been helping immunoglobulin companies refocus their efforts on COVID-19 as quickly as possible. And many of these companies are getting involved in partnerships of unprecedented scale; for example, Takeda, CSL Behring, Biotest, BPL, LFB and Octapharma are all working together on a plasma-derived therapy for COVID-19. To see so many competitors banding together so quickly and freely to address a common issue is unique and inspiring.
Over time, we may also see changes on the regulatory side. As the crisis goes on, we may start to see regulators becoming keener to examine novel or repurposed vaccine platforms, such as mRNA. At a fundamental level, we know that mRNA technology is safe, but it still needs to mature when it comes to regulatory body understanding and the willingness to embrace novel, platform-based approaches to therapeutics. Consider the growth of monoclonal antibodies (mAbs): during the course of my career, mAbs have gone from infancy to maturity; we now, as an industry, really understand how we can modify mammalian cells for reliable manufacture. MAbs offer proof that new, disruptive therapeutics can become mainstream and be readily accepted by regulators.
Preparing for the next crisis
The pandemic has also made companies consider how they can prepare to deliver therapies and vaccines to patients more quickly in the future, when new infectious diseases inevitably occur – whether that be a coronavirus or another novel influenza strain. Overall, the situation has highlighted the industry's lack of flexible aseptic manufacturing capacity. On a modern fill line, equipment is expensive and lead times are long; that means it is not practical or simply a sound business decision to hold spare filling capacity just waiting for the next crisis. Ideally, manufacturers need flexible equipment that can be repurposed quickly depending on the need – without disrupting supply for other, still critical products that use that same equipment to produce drugs ready for distribution to the population quicker. In addition, for the production of immunoglobulin, as a specific example, there were no appropriate, validated, small-scale production trains available to process the first small volumes of donated plasma that became available from recovered COVID-19 patents. That means a group of the plasma processing companies have pooled plasma donations from COVID-19 patients to collect sufficient raw material for processing in large-scale production equipment. Going forward, responsible companies who produce immunoglobulins will likely look to install small- to intermediate-scale production equipment so that specialty production lines can respond more quickly to a similar need in the future.
As a company, we've also had to play our part in the COVID-19 pandemic by ramping up our support for all clients. We've been involved in many short-term studies looking at rapid response and the specific manufacturing needs of a variety of platform technologies. We've been examining how we can design and outfit facilities so that the fundamental technology can receive a degree of regulatory approval immediately, resulting in smaller hurdles to address later on when that technology is adapted to treat a specific indication.
We've also been advising companies on the rapid sterilization and reuse of medical equipment. As we deal with production facilities for pharmaceutical products and sterile materials all the time, we have useful knowledge and perspectives on the various techniques that can be used to sterilize equipment. By proactively reaching out to local medical service providers and government bodies, we see where else we can help, such as the facilitation of studies on short-term sterilization of personal protection equipment.
It may feel like the modern world has stopped because of the pandemic, but human disease has not. We still have many clients working in other therapeutic areas – and we must ensure their needs are also being addressed.
A more flexible future?
The ideal facility of the future should not focus on just one production capability for existing products on a large scale; more now than ever, manufacturers need flexible small-scale production that is able to quickly respond and swap between products. We also need to consider spare capacity. Right now, for example, strategic government agencies are approaching contract manufacturing organizations to ask them specifically, to displace ongoing formulation and filling work to address capacity for incoming vaccines. Perhaps unsurprisingly, there is rarely free production space in the industry; all companies aim for around 85 percent or higher occupancy, as it is simply not profitable to have installed capacity sitting idle for too long. But building in the flexibility to have spare capacity – specifically in the area of formulation and filling – is something we will need to address as an industry. When pandemics occur, it is the pharma industry's responsibility to deliver treatments and vaccines. It's true that creating a flexible facility is expensive – the equipment and the facilities themselves are expensive – so we should consider pooling common resources and accessing government funding to help companies install emergency capacity.
I consider myself fortunate to be involved with clients who are working with cutting edge technologies that will undoubtedly create waves in the future – not only for COVID-19 but also other therapeutic areas. And I'm energized by the sense that we are all in this together. As a chemical engineer, I have spent much of my career struggling to explain to family and friends exactly what I do (I'm sure many of you will relate!). Now, the wider public is starting to realize how important this industry is – not just the pharma manufacturers themselves, but all the other companies who play a role, such as CRB.
As we fight against this pandemic, the whole industry is learning valuable lessons about its production facilities and processes. And though I hope we do not see another pandemic for a very long time, we must ensure that the facilities of the future are flexible enough to support patients, whatever we may face.
Enjoy our FREE content!
Log in or register to gain full unlimited access to all content on the The Medicine Maker site. It's FREE!
Login
Or register now - it's free!
You will benefit from:
Unlimited access to ALL articles
News, interviews & opinions from leading industry experts
Receive print (and PDF) copies of The Medicine Maker magazine
About the Author
Bill Jarvis