Manufacture
Bioprocessing - Upstream & Downstream,
Technology and Equipment
Boosting Cell Line Expression
We speak with Gregory Bleck, Vice President of R&D, Catalent Biologics, and the inventor of the original GPEx and leader of the GPEx Boost technology development team about the GPEx Boost Technology - a runner up for The Medicine Maker 2020 Innovation Awards.
GPEx Boost builds on the company's proven GPEx technology with enhanced benefits. The increased efficiency could lead to the use of smaller bioreactors (providing a greater number of facility fit options) or a reduction in the number of manufacturing batches necessary (potentially increasing production scheduling).
The cost of goods sold can be high for biologics, but improved titers can help reduce costs during development and commercial stages. Catalent Biologics claims that, based on expression data, GPEx Boost can significantly reduce the development batch costs for mAbs and recombinant proteins.
What are the consequences of poor cell line development?
Poor cell line development can result in cells that exhibit low expression or inconsistent product from batch to batch. Low expression means that more runs per year may be necessary or that runs may need to be performed at a higher volume – in either case, manufacturers are faced with higher costs. Moreover, inconsistent batch quality could result in a higher number of out of specification batches, which may need to be discarded; here again, cost is a major implication.
Why is innovation in cell line development technology necessary?
There is a constant desire to increase efficiency and speed, and to reduce drug development costs. The cost of goods (COGS) sold can be high for biologics – they are complex after all. But this same complexity can also cause inconsistency during manufacture. One way to reduce COGS is to increase productivity of the cell line expressing the protein. In simple terms, cell line development allows us to expand the upper limits of biologics production.
How does GPEx Boost work?
GPEx Boost leverages GPEx platform improvements and a glutamine-synthetase knock-out CHO cell line, enabling high titers and increased specific productivities. GPEx Boost uses the same technology – and benefits from the same proven stability – as our original GPEx technology, but it has enhanced benefits. To name a few: up to 10 g/l titer for standard mAbs, up to four times higher titers in difficult-to-express proteins, reduced ammonia build-up, and improved cell growth and viability. Also, GPEx Boost requires fewer process steps, which can result in three-week time savings – and there's potential to compress timelines even further.
The benefits of GPEx Boost have been demonstrated from low- to high-expressing proteins. For example, a low-expressing Fc fusion protein had seven times higher titer in GPEx Boost pools compared with traditional GPEx pools, and almost three times higher clonal expression; ultimately, we saw 7.4 g/l expression in the bioreactor. The same "boost" is also observed in mAbs as well; we've had a low-expressing mAb exhibit three times higher titer and a medium-to-high-expressing mAb exhibiting 1.5 times higher titer in GPEx Boost pools compared with traditional GPEx pools.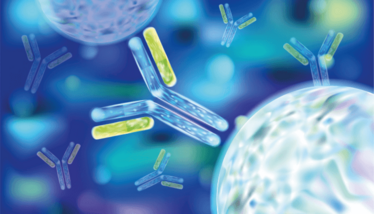 What were the biggest challenges faced when developing this technology?
As cell line development is the first step in scaling up a molecule to clinical (and hopefully commercial) scale production, it needs to fit within a robust platform that includes clonal selection, process development, and scale up. As we optimized GPEx Boost technology, we looked to harmonize the culture conditions with the Berkeley Lights Beacon and Sartorius ambr 15 platforms to further streamline development timelines and costs.
How have customers reacted since the technology was launched?
The technology is used in over twenty customer programs, with many more programs under discussion.
What other improvements/developments would you like to see in other cell line development technologies?
Ideally, cell line development technology would enable development of highly stable cell lines that would take the need for stability testing off the critical path. Additionally, cell line development technology should be robust enough to work with multiple different cell types and enable high expression of even complex molecules. Finally, cell line development technology should not require multiple selectable markers (antibiotic selectable markers, in particular, should be avoided) because they put a strain on the cell culture and can limit the ability to generate cell lines that can express complex molecules, such as bispecifics.
And what about the future of GPEx Boost?
Because GPEx Boost technology leverages the proven stability and titer of GPEx with the GS-knockout cell line, it provides the ability to generate stable, high-expressing pools. This also opens the door for future advancements of the technology that will provide flexibility in the cell line development and clonal selection approach. This flexibility will enable faster timelines to generating phase I material. As we know, speed to first-in-human studies is critical for many companies. Thanks to the synergies of the GPEx platform and GS-knockout, there is additional future potential to help companies get their therapeutic candidates into the clinic and to patients even faster.
---
Leverage Proven Technology to Speed Path to FIH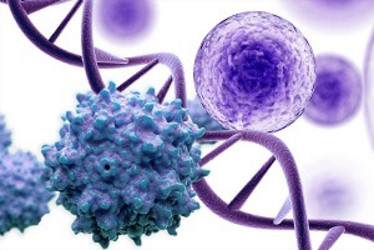 GPEx® Lightning is a fast, flexible way to shorten the path to production of phase 1 material. During this talk, we share the latest data leveraging GPEx® Lightning to generate highly stable, highly productive cell pools.
---
Receive content, products, events as well as relevant industry updates from The Medicine Maker and its sponsors.