Manufacture
Advanced Medicine,
Quality & Compliance,
Business Practice,
Standards & Regulation,
Trends & Forecasts
Cell and Gene: Generating the Next Generation
Thousands of cell and gene therapy trials are underway, so, assuming at least some success, what can the field do to avoid a seemingly inevitable rush on supporting products and services?
Angus Stewart | | 4 min read | Interview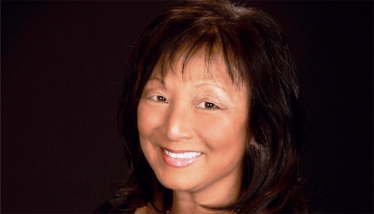 If you've been following cell and gene therapy news in 2022 (perhaps by subscribing to our Cell and Gene newsletter), you will know that the field's pricing problem remains very much intact. Many are calling for more automation as a remedy (as you'll see reflected in our Cell and Gene Champions piece on the topic), but what does that look like in practice? And besides automation, what other forms of crucial and auxiliary support could help grease the wheel for cell and gene therapy (CGT)? To glean a little insight, I spoke to a veteran on the frontlines: Thermo Fisher Scientific's Vice President and General manager of Cell and Gene Therapy, Betty Woo.
What is Thermo Fisher Scientific's role in cell and gene operations…

We have a history of serving cell and gene therapy developers through a broad offering of tools, substances, and services. More recently, we have also begun selling fit-for-purpose products for the clinical and commercial manufacturing of cell and gene therapies. These include closed, automated, and modular systems that can be integrated into flexible workflows, and GMP-grade media, growth factors, and reagents that are chemically defined and/or animal-origin free. In addition, our technology was used in the isolation and activation of patients' T cells in the first commercially available CAR T therapy.
The business I lead actually spans many individual businesses across Thermo Fisher, integrating our products into workflows and collaborating with our customers to develop processes that address industry challenges, such as scalability, inefficiency, and cost. Time is of the essence in this rapidly moving field; the faster we can demonstrate clinical utility, the faster these technologies and products can help patients.
What is the current state of demand?

Cell and gene therapies are still relatively new. Though just over 20 cell and gene therapy products are currently approved by the FDA, there are more than 2,000 ongoing clinical trials for cell and gene therapies. This has created a major demand for supporting products and services to bring these critical therapies to market, faster.
What kind of scaling-up and automation for CGT has Thermo been able to implement?

Manufacturers tend to cite scaling, standardization, industrialization, and automation as the field's top challenges. The first generation of CGT manufacturing workflows required hours of manual manipulation of cells, media, and consumables – all through highly skilled labor. The industry has now begun applying automation to minimize this need for manual intervention, thus reducing the potential for human error and standardizing the manufacturing process – and, ultimately, resulting in a second generation of more reproducible and robust workflows.
What are the main obstacles to adoption of "second generation" workflows?

There are three considerations that stay foremost in the company's mind.
The first is an awareness of the very conservative manufacturing environment, in which chemistry, manufacturing, and controls practices (CMC) and regulatory requirements are necessary to ensure that quality and safety standards are met. The "cost" of these standards is that new process paradigms and disruptive technologies have to clear a high hurdle to achieve acceptance and adoption across the industry.
The second is the lack of global harmonization in the regulatory requirements for cell and gene therapies, including the basic definitions and scope of what is included in these drug classes – not to mention quality standards.
The third is the variability and accessibility of raw materials. As the field matures, this consideration will become increasingly critical. Clearer regulatory guidance in defining GMP-grade starting materials and the presence of animal-derived components is key to reducing variability in manufacturing.
How far are we from an end-to-end integrated workflow?

In the case of the more complex scenario for autologous cell therapies, the process starts with cell collection from the patient and comes full circle to the delivery of a modified and expanded cell therapy back to the same patient. The whole process is complex, and so here the goal of end-to-end integrated workflow remains "aspirational," rather than immediately achievable.
Homing in on the cell therapy manufacturing process itself, we are working toward an end-to-end automated process that starts with cell isolation and activation, progresses to cell engineering, expansion, and finally to formulation/fill/finish and cryopreservation.
And how will we get there?

We saw during the pandemic that the fastest way to support innovation is through collaboration. By aligning stakeholders to work together with the patient in mind, we can optimize workflows and increase scalability to expedite the delivery of therapies to more patients in the future.
Receive content, products, events as well as relevant industry updates from The Medicine Maker and its sponsors.