Business & Regulation
Advanced Medicine
Champions of Cell and Gene Therapy
How could the spotlight on mRNA impact the cell and gene field?
Angus Stewart | | Opinion
In our ongoing series, we give our cell and gene therapy champions the opportunity to answer a question on a hot topic. This time, given the rocket-like rise of mRNA, we asked how the new spotlight on mRNA could impact the cell and gene field.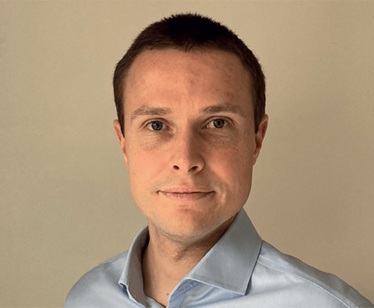 Tommy Duncan of Touchlight says:

As a DNA manufacturer, we support a wide variety of technologies that make use of DNA across the genetic medicine spectrum. In the last five years, we have seen the rise of viral vector-based gene and cell therapy, with demand continuing to grow dramatically. COVID-19 has also driven a spectacular rise in the use of mRNA technologies for vaccination. The commercial validation of mRNA vaccine strategies has, in turn, triggered wider changes.
We are experiencing a marked increase in the use of mRNA to deliver genome editing reagents both ex vivo (mRNAs encoding nucleases for editing primary cell cultures) and in vivo (LNP-formulated mRNA-encoded nucleases delivered intravenously). The simplicity of manufacture and delivery combined with high protein expression is clearly opening doors for the genome editing industry. Additionally, the flexibility of mRNA as a technology offers opportunities to deliver complex payloads. Versameb, for example, is deploying mRNA technology to deliver multiple therapeutic proteins encoded on a single mRNA, enabling more nuanced strategies for targeting disease.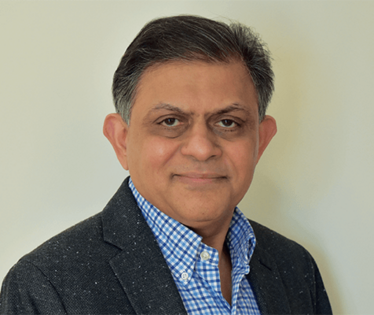 Anis H. Khimani of PerkinElmer says:

The transient message bearer has been in the limelight over the past decade. It served as a candidate vaccine template during the COVID-19 pandemic, with two of the multiple leading vaccine manufacturers (Moderna and Pfizer-BioNTech) using RNA encoding of the SARS-CoV-2 spike protein as a powerful immunogen to elicit an immune response against the virus.
Advances in the study of mRNA structure, target activity, packaging, and delivery have opened up multiple new therapeutic approaches. The corrected and modified mRNA delivery into cells to generate normal or immunomodulatory proteins not only has the potential of being used in vaccines against infectious diseases and other chronic disorders, but also offers the option of treating disorders such as cancer via cell therapy. Furthermore, gene editing functionality can also be delivered via mRNA encoding an enzyme, Cas9, to facilitate targeted corrections at the genome level to treat inherited diseases. Conversely, abnormal mRNA can be shut down by silencing RNA designed to block the message and inhibit abnormal protein expression responsible for a disease state.
In cell and gene therapy, the advantages of mRNA far outweigh those of DNA. Transfected mRNA in a cell localizes within the cytoplasm, which enables immediate and efficient expression. In addition, mRNA-based expression for gene correction or cell modulation is safer since it does not integrate into genomic DNA, eliminating the risk of mutagenesis. Hence, the recent evolution of nucleic acid-based modalities, such as mRNA, evaluation of their stability, and packaging that leverages various vector designs have empowered cell and gene therapy approaches and continue to advance this novel frontier of therapeutics.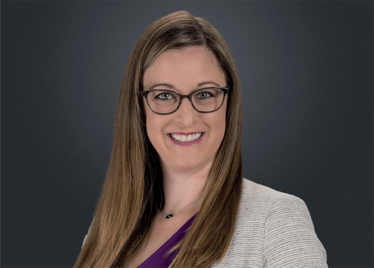 Chelsea Pratt of Bio-Rad says:

The coordinated effort of governments around the world to curb the impact of the COVID-19 pandemic brought about the largest vaccination campaign in modern history, with over 11.3 billion vaccine doses already administered around the globe.
Data is what propels scientific progress. While the pandemic brought about grim and unprecedented times, one upside we've seen over the last two years has been ample data on biodistribution and persistence, which has advanced our understanding of mRNA technology. Compared with viral vector-based vaccines (Oxford-AstraZeneca and Janssen), COVID-19 mRNA vaccines (Moderna and Pfizer-BioNTech) were more cost effective, easier to manufacture, and had fewer severe systemic side effects. This triple success reignited commercial interest in the development of mRNA-mediated therapies for genetic disorders and malignancies.
The key challenge to using mRNA-mediated therapeutics extensively across the cell and gene therapy field is how to ensure these particles reach the targeted cell type while prolonging efficacy and maintaining safety. Studies using mRNA-based therapeutics to treat genetic disorders, such as cystic fibrosis, have shown great promise and have brought us significantly closer to achieving effective delivery and producing proteins for days or weeks at a time. This technology has opened the door for additional treatments beyond infectious diseases and helped increase the already-bright spotlight on the cell and gene therapy field.
Applying lessons from recent developments in mRNA will empower cell and gene researchers to progress effective and affordable treatments for a multitude of diseases.
Receive content, products, events as well as relevant industry updates from The Medicine Maker and its sponsors.