Manufacture
Advanced Medicine
Collaborate to Accelerate
A cell-therapy focused partnership between industry, academia, charities, and the NHS has launched in the UK; we spoke with Mike Hannay, Managing Director of Medical Technologies Innovation Facility (MTIF), and Academic Lead John Hunt to find out what it's all about
James Strachan | | Interview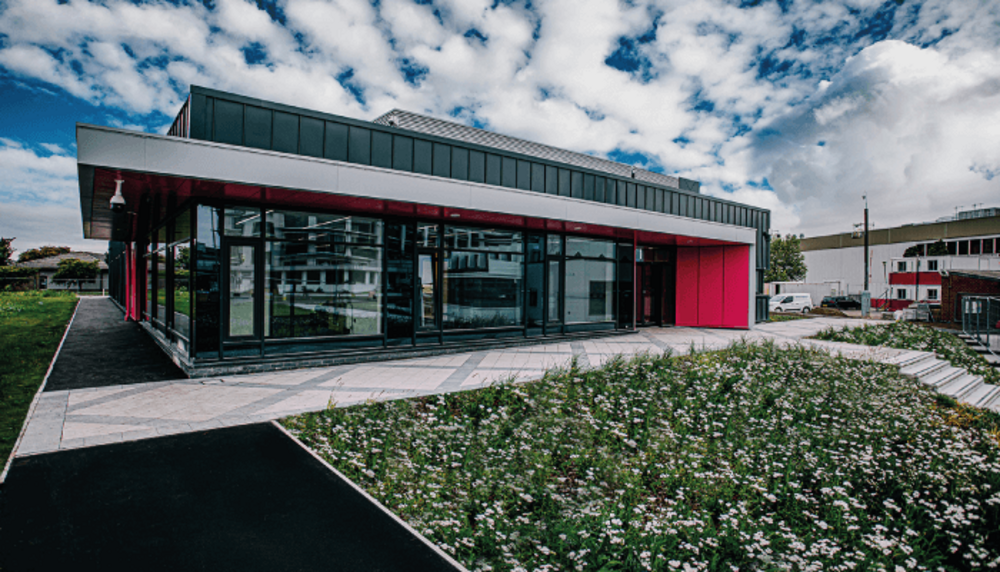 What is MTIF?
A really big challenge in healthcare is getting innovations to patients quickly; it can take up to 17 years for a product to go from proof of concept to clinical use. MTIF aims to accelerate the development of innovative medtech products – including cell and gene therapies – that improve patient outcomes. As a partnership between two universities in Nottingham, UK, the NHS, investment groups, and industry networks, MTIF supports companies from "bench to bedside" in developing the next generation of medical technologies.
Why did you both decide to get involved?
Mike: I have spent my career developing new medicines and medical technologies that I hope have improved the lives of patients. Over 30 years ago, I was involved in developing treatments addressing the symptoms of AIDS; as science progressed, anti-retrovirals came along and we were able to treat AIDS as a chronic disease rather than a terminal one. We now understand the genetics associated with a number of diseases enabling the personalization of medicine and I was delighted to lead the pharmaceutical development of Lynparza as Vice President, Medicines Development at AstraZeneca. This scale of innovation is amazing – life changing – but it can also be protracted. And that led me to join the NHS and head up the Academic Health Science Network (AHSN), which is charged with accelerating the adoption of innovation within the NHS. The role involved discussions about MTIF with regional universities, hospitals, and government, and I recognized early on that MTIF was unique in approach, bringing together all the elements needed to enable quicker patient access to innovations. How could I not get involved?
John: With over three three decades of research and industrial experience developing and testing implanted medical devices and cellular therapies, I am very excited to be part of MTIF. This is a great opportunity to unlock invention and entrepreneurship, and accelerate innovations in the healthcare arena. By uniquely bringing academic and industrial expertise together within its auspices, MTIF will help enable the delivery of next generation therapies to meet the increasing demands made on healthcare.
Why were cell therapies identified as an area that the MTIF could help advance? And can you tell me about the "memorandum of understanding" with UK charity Anthony Nolan?
Cell therapies offer an unprecedented opportunity to treat and cure patients with the most challenging diseases. Here in Nottingham, the universities have invested significantly in novel cell therapy development – from basic research into stem cell characterization and differentiation through manufacturing process optimization to conducting large scale clinical trials of both autologous and allogeneic therapies. MTIF is bringing together capabilities and expertise at every stage of the R&D lifecycle to support companies in bringing their ideas to patients.
Our partnership with Anthony Nolan is a great example of how, by collaborating with the right organizations, aligning goals, and bringing together unique capabilities, we can accelerate the development of innovative new cell-based treatments. Anthony Nolan is well known for its amazing work in saving the lives of thousands of patients with blood cancer since it was established as a charity in 1974. The AN cell and gene therapy service offers high quality blood products as starting materials and MTIF is uniquely positioned to maximize the potential of this material as new cell based treatments. MTIF and Anthony Nolan have complementary capabilities, expertise, and research that enable us to support organizations looking to develop cell therapies.
What facilities will MTIF have with regard to cell therapies?
Working in collaboration with our partners, we have developed an integrated set of capabilities, facilities, equipment and, most importantly, people to support the development of cell therapies. MTIF has invested in the isolation, purification, characterization, differentiation, enrichment, and expansion of both autologous and allogeneic cell therapies. For example, we have tissue culture facilities able to process prokaryotic, eukaryotic, and co-cultures in 2D and 3D. We also have wave, hollow fiber, stirred, perfusion, shear, pulsatile, mechanically loaded, tubular, and anisotropic bioreactor capabilities. There is still a lot of debate about optimum sorting methods concerning throughputs, yields, viabilities, and processing times; we intend to test, develop and optimize sorting methods, such as fuorescence-activated cell sorting (FACS) and magnetic bead-cell sorting (MACS), as well as more passive affinity based substrate purification approaches.
A UK first is the availability of a Hamamatsu FDSS/μCELL system within MTIF. Various differentiated cells have recently been created from iPSCs, and this increasingly allows for the conduct of cell-based assays using human-derived native cells. The beauty of the FDSS/μCELL system is that it can perform high throughput toxicity screening and is available for single studies at MTIF, eliminating the need to make a major capital investment. MTIF has also established a number of 3D tissue analogues that offer huge benefits in minimizing the use of animal studies in the development of cell therapies.
Subscribe to The Medicine Maker Newsletters
About the Author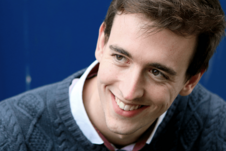 James Strachan