Manufacture
Vaccines,
Business Practice,
COVID-19
Delivering Vaccines to the World
"Nobody wins the race until everyone wins."
Stephanie Sutton | | Interview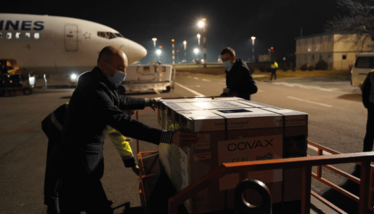 While certain higher-income countries squabble over vaccines supplies or boast about having inoculated huge proportions of their populations, lower-income countries have been left in the dust. Gavi, the Vaccine Alliance and the World Health Organization have stepped in to even the playing field.
COVAX is co-led by the Coalition for Epidemic Preparedness Innovations (CEPI), Gavi, and the WHO. UNICEF is also working as a key delivery partner. COVAX was set up to accelerate the development and manufacture of COVID-19 vaccines, and to guarantee fair and equitable access for every country in the world. As part of this mission, it has established a global procurement mechanism: the COVAX Facility, which pools purchasing power from all countries participating in the COVAX initiative.
According to Gavi, "Developing a vaccine against COVID-19 is the most pressing challenge of our time – and nobody wins the race until everyone wins."
A spokesperson from Gavi tells us more about COVAX.
How was COVAX – and the COVAX Facility – set up so quickly?
At an early stage during this pandemic, it quickly became apparent that to end this global crisis we don't just need COVID-19 vaccines, we also need to ensure that everyone in the world has access to them. This triggered global leaders to call for a solution that would accelerate the development and manufacture of COVID-19 vaccines, as well as diagnostics and treatments, and guarantee rapid, fair and equitable access to them for people in all countries.
COVAX was conceived at the World Economic Forum Annual Meeting in January 2020, when the scale and severity of COVID-19 was only just becoming known. Today, it is one of three pillars of the Access to COVID-19 Tools (ACT) Accelerator, which was itself launched in April 2020 to provide innovative and equitable access to COVID-19 vaccines, therapeutics, and diagnostics.
Today, COVAX is the only truly global solution aimed at ensuring equitable access to COVID-19 vaccines, regardless of a country's wealth.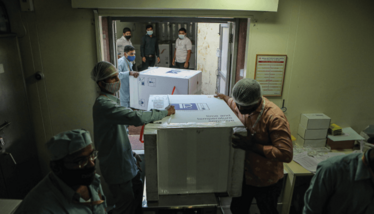 What key successes and milestones has COVAX seen so far? And what challenges lie ahead?
COVAX has enlisted the support of over 190 countries and economies, making it one of the largest multilateral initiatives of the 21st century. It has secured access to over 2 billion doses of vaccines and is in the process of completing its first round of allocations to 146 participating economies, having crossed the 100-economy threshold in early April 2021, less than six weeks after the first international delivery was made to Ghana.
Currently, 191 countries and donors are part of the COVAX Facility, including 92 lower-income economies whose vaccine doses are being funded through COVAX's Advanced Market Commitment (AMC) mechanism.
We aim to deliver at least 1.3 billion doses – and possibly as many as 1.8 billion in 2021 to AMC economies. Something like this has never been attempted before. You can find more information on how vaccines are being rolled out to countries in our first round allocation at bit.ly/3gxKaLX.
But our work is only just beginning. In addition to needing to secure more doses and more funding, complexities that lie ahead, such as regulatory approvals, readiness and capacity, supply fluctuations, delivery and logistics, are all urgent challenges that need to be addressed by Gavi and its COVAX partners. Most importantly, the world must continue to work together and refrain from vaccine hoarding, vaccine diplomacy, and further bilateral procurement, if we are to end the acute stage of this pandemic as rapidly as possible.
Why is vaccine hoarding dangerous?
We created COVAX because we wanted to avoid a repeat of what we saw with H1N1 in 2009, where a few wealthy countries tied up global vaccine supply and left the vast majority without access. Without COVAX, most countries, from the wealthiest to those with the least resources, have little hope of getting rapid access to doses of a safe and effective COVID-19 vaccine.
If that happens, large reservoirs of disease will continue to circulate and the world. The pandemic will continue to impact the global economy, trade, tourism, and travel. Furthermore, if large parts of the developing world have delayed access to vaccines, this could deepen socioeconomic inequalities, on top of the devastating impact the pandemic has already had.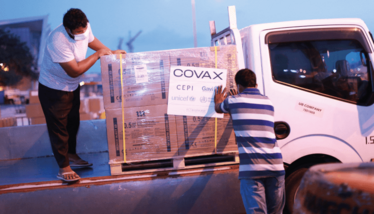 How can pharma companies help?
In a highly volatile global supply environment, it is crucial that the international community, vaccine manufacturers, and other stakeholders continue to work together to ensure as many doses as possible reach the countries that need them most. This will also require global manufacturers and higher income countries to remain committed to this vision of equitable access, and to prioritize supply to COVAX. The dangers of not doing so – for the entire world, given the effect of this pandemic on public health, economies, trade, travel, communities and individuals – are clear.
With strong commitment from vaccine manufacturers and the right level of backing from donor governments, we can ensure global access to doses in a timely fashion for all countries, not just those able to pay their own way. Working together, we can further our work to secure at least 1.3 billion fully-subsidized donor doses for the lower-income countries eligible for support under our COVAX Advance Market Commitment (COVAX AMC), and ultimately bring an end to this crisis.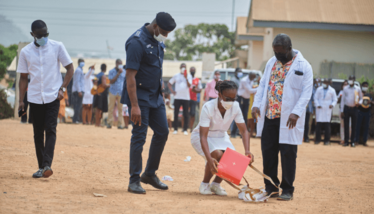 What key lessons must the world learn from COVID-19?
One year ago, we could have barely imagined that the world would have not one but several successful vaccines to combat COVID-19 – all developed to the same rigorous and exacting safety and efficacy checks. With these vaccines entering wide circulation, we have our best shot at ending this pandemic, and it is vitally important that this message is delivered loud and clear to people from all groups and ages.
This unprecedented international collaboration in terms of technological innovation, funding for vaccines, and new models of public-private cooperation to enable rapid roll-out of vaccines once doses are delivered is going to be a valuable learning for future pandemics.
Though we have started delivering the first doses – and this is already faster compared with the H1N1 pandemic experience – our work is not done and the world must continue to work together if we are to successfully deliver on our mission.
When considering the complexities that lie ahead – from regulatory approvals to readiness and capacity, supply fluctuations to delivery and logistics or funding – COVID-19 has taught us that the scientific and medical community must all work together if we are to successfully deliver on the largest global vaccine rollout in history.
Click here to find out more about COVAX
Lessons From COVAX
The COVAX model could potentially serve as a model to help achieve the Sustainable Development Goals (SDGs) set by the United Nations General Assembly in 2015. In a recent webinar, Seth Berkley, CEO of Gavi, Jay Collins, Chairman of Citi, and Gayle Smith, former President and CEO of the ONE campaign, and newly appointed coordinator of the global COVID-19 response and health security to the US Department of State, discussed how learning from the COVAX partnership could be applied to other global challenges. Find out more at https://bit.ly/3xtHq8y.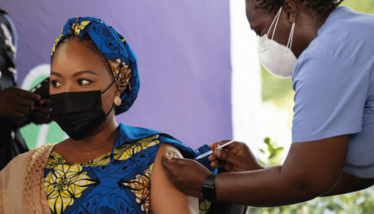 Receive content, products, events as well as relevant industry updates from The Medicine Maker and its sponsors.