Manufacture
Technology and Equipment,
Business Practice
Digital Discussion
To give patients timely access to novel and effective therapeutics, we must use artificial intelligence – but changing industry attitudes is no mean feat
Jaleel Shujath | | Opinion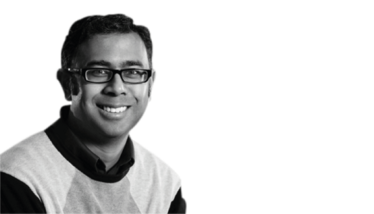 As our global supply chains grow in reach and complexity, so too does the potential for quality control and safety issues. The problem has been compounded by COVID-19, with newly imposed supply chain restrictions causing product shortages and disruptions to production and distribution. It has become common for patients, governments, and even health organizations to stockpile medicinal supplies – sometimes in substantial quantities. Pharmaceutical hoarding has resulted in massive price hikes for raw ingredients. For example, the price of ingredients for hydroxychloroquine, a malarial drug, recently rose from US$100 to $1,150 per kg in Pakistan (1), resulting in some companies' trying to source alternatives. This current crisis exacerbates an ongoing problem: creating new risks for supply chains and exposing patients to substandard or falsified products. Other issues, such as geopolitical crises and fraud, remain constant threats to pharmaceutical supply. Is there a way to address the disparate problems that plague our industry?
Advanced technologies, such as blockchain and artificial intelligence (AI), may hold the answer. These technologies offer the resilience, agility, and supply chain visibility essential to maintaining consumer access to potentially life-saving therapies – and pharma must implement them for the sake of not only the supply chain, but also patients' health and wellbeing.
Blockchain is one of the more popular track-and-trace technologies used by pharmaceutical stakeholders. As a substance or product travels through the supply chain, each step generates data and adds an unchangeable code to the entry (an "immutable ledger" system). If one step is broken, the system can flag for investigation and stakeholders within the supply network can assess the accuracy, traceability, and authenticity of every product and process step – easily identifying and addressing weak areas in the chain. Blockchain also allows for data sharing while protecting sensitive and proprietary information.
The data blockchain technology gathers can, in turn, feed AI-powered analytics and solutions. AI tools can predict where a supply chain is likely to be disrupted and preemptively reroute medicine deliveries. Such tools could also be leveraged in exploratory or diagnostic ways to protect supply chains. By modeling whether orders could be consolidated in the production and distribution chain, AI-based tools for logistics and fulfillment can identify areas where increased efficiency can protect profit margins and improve performance. AI can also help protect against fraud in vulnerable parts of the supply chain by identifying potential weak points in the supply chain. Finally, AI's modeling and analytics capabilities can enable more informed decision-making – a critical factor in managing risk and product quality, as well as harmonizing and optimizing supply chain management.
But despite their promise, these solutions have not yet seen widespread adoption. Many life science companies take a "wait and see" approach to adopting innovation or are forced to consider it by emerging regulation. This has affected the extent of AI use across the industry. And with technology outpacing regulators' ability to set clear guidance for its use, the compliance landscape is continually growing in complexity and cost to implement – another concerning factor for pharma stakeholders. Data integrity is also an important consideration. The pharmaceutical industry generates data in vast volumes and at differing qualities. How can organizations manage such large amounts of information with confidence that each data point is reliable? How do we determine which data are useful to collect and which are not? Although information is undeniably valuable, not every data point must or should be retained – and those who fall into this trap run the risk of making their systems more challenging to manage and optimize.Also unclear is which data may be useful in the future, which can result in data hoarding. To produce robust data models and unlock the full predictive potential of AI, we must use high-quality data – poor data will lead to poor analysis.
Data collaboration could provide businesses with the high-value data needed to support the validation and refinement of novel AI tools, but pharmaceutical organizations have historically been hesitant to share relevant datasets with "competitors." Blockchain offers the industry an open, decentralized model for data collaboration that could allow organizations to build and share the verified, high-quality datasets AI solutions need.If the industry can more widely embrace these technologies, we will all have a fuller understanding of the dynamics and processes at play across our ever larger and more complicated supply chains – better equipping us to foresee and proactively overcome complex challenges. The faster we adopt AI, the better we can use it to protect our patients.
Receive content, products, events as well as relevant industry updates from The Medicine Maker and its sponsors.
S Piranty, "Coronavirus fuels a surge in fake medicines" (2020). Available at: https://bbc.in/3mHIj7M.