Manufacture
Advanced Medicine,
Technology and Equipment,
Trends & Forecasts,
Bioprocessing - Upstream & Downstream
Dreaming of an Efficient Future
The rapid rise of cell and gene therapies took the industry by surprise. We know these therapies can be commercialized; but to do so efficiently, we must turn our attention to new challenges, including optimized manufacturing strategies and streamlined patient access.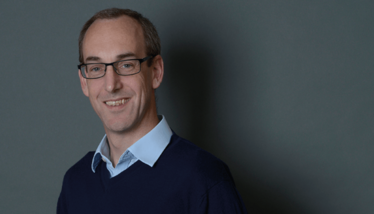 Cell therapy developers have outdone the expectations of even the most seasoned industry professionals. Once thought of a solution for niche disease indications, they are now proving to have applications for a broad spectrum of diseases. The progress made has certainly captured attention across the industry, but the field's lack of maturity remains a cause for concern. Of particular interest is the fact that advances in biological science still outpace those in the engineering space. Here, Edd Stone of The Technology Partnership (TTP) outlines the current challenges and explains how they can be navigated by the cell and gene sector.
How has the cell therapy field evolved?
For the last 15 years, I've had the privilege of working in the life science sector. It's been incredible to see how, over time, manual processes have been refined, enabling us to better control operations. However, in my view, the most important change happened around five years ago. My TTP colleagues and I had our first real experience of cell therapy – or what would now be defined as autologous therapy. The product went on to become the first EMA-approved treatment of its kind. It was only at this point that it stood out for me just how our understanding of biology had progressed. It was clear it was greatly surpassing our engineering capabilities!
Did you believe cell therapies could reach their current levels of success?
For a long time, the consensus was that cell therapies would remain niche treatments to tackle orphan diseases. And it was generally accepted that their high prices and complex processes would prevent their widespread use. But companies have quickly begun to demonstrate incredible performance in the clinic. Take the 2017 approvals of Kymriah and Yescarta for example. These therapies stimulated a change in attitude across the industry. We've seen even more improvement since then, as well as other new therapies coming along. And it's great to see the variety of indications for which cell therapies are now being considered. Frankly, I've never worked closer to science fiction!
Is the wider industry still hesitant to adopt cell therapies?
Traditional pharma has a love-hate relationship with new technologies. And rightly so. Though new feats of biology or engineering prowess may be exciting – and should be celebrated – we must remember that they are often difficult to implement; they open companies up to risk; and if adopted, they could call for other existing systems to be updated or even overhauled.
Even the most eager of cell therapy developers recognize that current technologies lack maturity.
However, in the cell therapy sector, there is a very different status quo. With fewer well established rules and more flux, companies have the opportunity to embrace new concepts and ideas. There certainly seems to be a greater appetite for experimentation among the players in the sector. But even the most eager of cell therapy developers recognize that current technologies lack maturity. And, like traditional drug developers, they too are now beginning to evaluate the inherent risks and weigh up the value that they add to manufacturing practices.
Want to watch the video interview that this write up is based on? Click here.
Is technology advancing quickly enough to meet industry needs?
I think the sector has always been driven forward by biology, with engineering and manufacturing capabilities forced to play catch up. In the early days, we were forced to use very manual processes, but now we're beginning to see the early signs of "automation."
However, automation is a somewhat risky word; it means many different things to many different people. To me, it means the elimination of manual labor, which is incredibly powerful. If executed well, automation has the potential to bring down costs, reduce errors, and maintain the safety of these therapies at scale.
In the near future, and as automation becomes more prevalent, companies will have to evaluate the reliability and robustness of the systems they use. To do that, we will all need to reflect on the lessons learned from other industries and apply them with the same level of rigor. The reason? What we do is starkly different from conventional bioprocesses. For example, in the manufacture of cell therapy each batch is smaller than normal. The "vat" used has a very different risk and reliability profile to a conventional operation; in autologous cell therapies we have a thousand manufacturing systems all working together in a factory.
Therapy manufacturers have done an excellent job of plugging certain technology gaps in the absence of industry-specific tools.
For the long term, we will have to develop industry-specific technologies. Today, the equipment and associated devices we use were produced for other purposes. So, moving forward we'll need to ask ourselves, "What do we need?" Unfortunately, the answer is not straightforward, as our requirements may be difficult to define. The target for manufacturing efficiency is constantly moving. And while we're working on developing manufacturing equipment, companies are not (and cannot) put their Phase I, II, and III trials on hold.
To overcome this issue, we need to track different aspects of processes as products move through development. The process development environment, the automation systems, and the level of integration within our facilities all need to be evaluated. All that being said, therapy manufacturers have done an excellent job of plugging certain technology gaps in the absence of industry-specific tools.
What other big challenges persist?
Trying to get a handle on the variability that comes with autologous therapy is tricky. Analytical technologies can help a great deal, but it will be quite a while before we know what to do with all the data they gather.
An analogy: Google and Apple are both busy gathering huge volumes of data as part of a dig for hidden treasure – they believe there is inherent value but the value is not apparent. Likewise, we want the data and we'll collect the data, but down the line we'll find new tools that tell us more about our cultures without sampling and offline analysis. Hopefully, if we can start to learn more about our processes, we can start reducing variability. If we can minimize discrepancies, we can bring more products to specification before release.
What about the cost?
Zolgensma, a therapy to treat spinal muscular atrophy, costs around US$2 million. Kymriah and Yescarta are slightly less eye watering – but I think we can all agree that cost of cell therapies is one of the biggest challenges we face today.
Until these segments of industry figure out how to work together effectively, there will be hurdles on the road to accessible pricing.
Though automation has a role to play in solving this issue, we also have to consider industry dynamics. Cell and gene therapy developers could potentially make billions of dollars with advanced therapies. But for equipment companies, the process comes with a great deal of risk. There is no guarantee that a product will ever make it to market. So, they must decide how much of a chance they are willing to take. Until these segments of industry figure out how to work together effectively, there will be hurdles on the road to accessible pricing.
There might also be opportunities within cell therapy to think about standardization. If we look at parts of the industry where there is little need to competitively differentiate, then we can start trying to identify opportunities to lower costs. Bringing down these headline costs will make it possible to deploy therapies to patients much more widely.
What are the next steps for the sector?
As we've discussed, the industry deals with very specific issues. But beyond cost and the maturity of equipment, patient access and geographic challenges also have to be considered. It is still difficult to engage with patients. They have to get their blood taken for input into the manufacturing process. Then, a few weeks later, that product is returned to them. It's not an ideal situation. On top of this, we have to remember that certain therapies are only available in certain countries. Sometimes a patient may even have to travel to the specific facility capable of manufacturing and administering the therapy they need.
The ideal therapy manufacturing approach of the future should examine how we conquer these problems. Near-patient manufacturing may not be the universal solution, but I think it would be very beneficial. The question of distance brings us quite naturally to the question of time. Wouldn't it be wonderful if we could be manufacturing these in a day or maybe a few hours rather than two weeks?
And if we could produce more potent therapies, it would make a huge difference in overall time and cost of operations. Lower cell volumes and smaller infusions would have a huge impact not only on manufacturers but also patients.
In a nutshell, my dream scenario is: i) near-patient manufacturing capability, ii) a one-hour production line, iii) 50 ml infusion. On the one hand, that feels over-optimistic, but on the other, I've often found myself surprised by the achievement of this industry. Put another way, it's not unfeasible that someone could make such breakthroughs in the coming years...
What keeps you motivated in this challenging space?
It's easy to become completely absorbed by the data as a scientist. And who could blame us! We've had some amazing results in recent years. And it's a type of currency in our industry. However, although the numbers are of huge importance, we must remember to frame them within the context of the patient experience.
I've personally been touched by the individual stories that have emerged as a result of their use. For example, Emily Whitehead, a child living with cancer, was treated with Novartis' cell therapy product went into complete remission. The remarkable turnaround not only had an amazing impact on her life but also the lives of her loved ones, especially her parents, who thought they would lose her to the disease.
Stories like Emily's are dazzling reminders of why we do what we do. There is no better motivator.
You can read more of our content on cell and gene therapies here.
Did you know that we also publish a once-weekly newsletter called the Cell + Gene Curator? It offers a 5-minute, fuss-free guide to what's going on in the industry. Subscribe here.
Receive content, products, events as well as relevant industry updates from The Medicine Maker and its sponsors.