Manufacture
Bioprocessing - Upstream & Downstream
The Viral Frontier
How can companies beat the bottlenecks in viral vector manufacturing?
Natalia Elizalde | | 3 min read | Opinion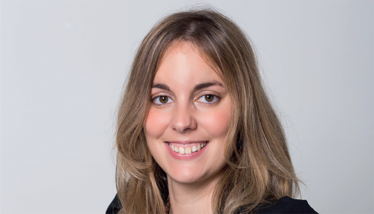 The use of viral vectors has become increasingly popular in the biotechnology industry for a variety of applications, including gene- and gene-modified cell therapy, immune-cell therapy for cancer, and vaccine development. Because of the increased demand for viral vectors, there is now a bottleneck in supply, leading to delays in the delivery of novel therapies.
Viral vectors have several distinct advantages compared with other gene transfer tools; they are highly productive at transducing genetic cargo into host cells and are seen as a more efficient means of transferring genes. Viral vectors have also been extensively studied over the last few decades – and their use in gene therapies has yielded positive clinical outcomes targeting many diseases, including cancer, infectious diseases, monogenic diseases, and others. Importantly, viral vectors have the ability to target specific cells, whereas other approaches may transfer genes to all cells non-specifically.
The choice of a viral vector depends on various factors, including the quantity of genetic material that needs to be delivered, characteristics and location of the cells being targeted, and safety considerations; for example, reducing the likelihood of an immune reaction. Indeed, AAVs and LVVs are the most frequently used vectors nowadays.
Lentivectors are a subtype of retrovirus that carry their genetic material as RNA, which is reverse transcribed into double-stranded DNA before being integrated into the host genome, passing it onto daughter cells and resulting in long-term gene expression. They are capable of transducing a variety of cell types, including non-dividing cells, which makes them particularly useful for gene therapy applications, where they can be used to deliver genetic material into difficult-to-transfect cells, such as stem cells and neurons.
In 2022, of 1,093 ongoing clinical trials in gene- and gene-modified cell therapies, 489 (45 percent) used viral vectors. Almost half of these (235) used lentiviruses. (1)
Demand for viral vectors will increase in the future as more gene therapies come to market, so how do we tackle the aforementioned bottlenecks? CDMOs are key players in the manufacture of viral vectors – and will almost certainly need to expand their capacities and ensure they can cope with a variety of different viral vectors in demand. Another key aspect to beat the bottlenecks is to review existing production processes to ensure they are as efficient as possible. Efficiency is not simply about producing the required vectors with no delays, but about having a cost-effective process that produces highly functional vectors that can treat a larger number of patients at a lower cost. Efficiency can be achieved by using the right manufacturing platform. A competitive manufacturing platform should provide great productivity-per-cell using low footprint bioreactors that enable the monitoring of various physicochemical parameters. Achieving the same titer with fewer cells can result in the production of higher quality purified vectors and greatly enhance their ability to transfer genetic material to target cells requiring lower multiplicity of infection.
The scalability of a given process should also be considered from the beginning. A versatile, well-established production platform should be able to cope with diverse batch sizes. It's important for a process to not only allow scaling up with larger bioreactor sizes, but also allow for scaling out by being able to connect several reactors of the same size in line. This flexibility allows you to get the batch size just right; after all, manufacturing vectors in excess quantities is inefficient!
To get where we need to go – more cost effective, more accessible gene therapies, all players in the industry will need to work more closely together.
Receive content, products, events as well as relevant industry updates from The Medicine Maker and its sponsors.
Alliance of Regenerative Medicine, "Regenerative Medicine: The Pipeline Momentum Builds" (2022). Available at: https://bit.ly/464jTvZ