Manufacture
Small Molecules,
Translational Science
Fighting the Resistance – to Malaria
Researchers examine how combination therapies for malaria lead to drug resistance
Stephanie Sutton | | 4 min read | Future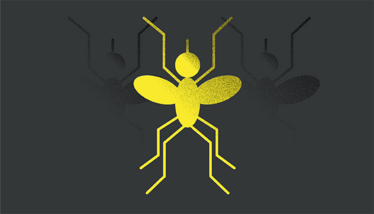 Malaria has played a long and enduring role in human history. The disease is thought to have first emerged hundreds of thousands or millions of years ago. Although our understanding of this parasitic disease has drastically improved as contemporary science has advanced, researchers are still faced with the quandary of developing relevant medicines and therapeutics against it.
Many medicines against malaria have been developed, but all have lost efficacy due to the parasites' ability to evolve and develop drug resistance. In the first decade of the 2000s, we saw the most widely used antimalarial drugs, the artemisinins, begin to lose their efficacy as well. The resulting dearth of treatment options has left patients and those at risk of contracting the disease – particularly those in low- and middle-income countries (LMICs) – in a vulnerable state.
When artemisinin first emerged as a treatment option in the 1990s, it was welcomed by some countries' national malaria programs. Commenting on the importance of the drug, Maciej Boni, Associate Professor of Biology at Penn State University, says, "A small series of clinical trials were carried out in southern Vietnam in the 1990s. Though few were familiar with the drug prior to this, the studies proved its potency." Eventually artemisinin-combination therapies were recommended by the World Health Organization in 2005
Today, artemisinin is the leading treatment for malaria, but artemisinin resistance is now common in southeast Asia and emerging in eastern Africa. To slow this phenomenon and protect as many patient lives as possible (and for as long as possible), appropriate drug monitoring will make all the difference. "Typically, resistance emerges very slowly and requires constant surveillance. This means that we need dedicated networks of scientists working to collect and genotype samples," says Boni. "By creating rapid and responsive surveillance networks, we can help improve treatment in endemic countries and facilitate communication between public health institutions and patients."
But good surveillance relies on an understanding of resistance evolution in artemisinin and the partner drugs used alongside it in many regions of the world. Along with colleagues at Penn State University, the University of Oxford, and Imperial College London, Boni has found that resistance to partner drugs also encourages early resistance to artemisinin. He says, "We were looking at the conditions that affect resistance evolution. The reason it was previously so difficult to discern was that the earlier stages of resistance occur slowly. Therefore, it is a challenge for public health systems to detect."
In particular, the team's research focused on artemisinin partner drugs piperaquine, amodiaquine, and lumefantrine. To varying degrees, malaria has already developed some resistance to these drugs, but Boni and colleagues found that, when partner drug resistance levels are high, artemisinin resistance evolves even more quickly than expected.
The discovery is only more proof, he explains, that further surveillance is necessary to manage antimalarial resistance. In doing so, public health bodies and other healthcare stakeholders will be able to more appropriately respond to resistance as and when it occurs. "If we take Rwanda as an example, we already see signs of artemisinin resistance. With good surveillance in place, we would have a better idea of when to start enrolling patients in trials for alternative artemisinin-based combination therapies and see if the new treatment approach allows them to clear the parasite."
Boni and his Penn State colleagues are now working in collaboration with the World Health Organization and in-country national malaria control programs to assess the current situation in Rwanda, Burkina Faso, and other countries, and to make projections of what the next five to 10 years might look like.
"It's hard to say what things will look like in five years," he says. "Just like weather reporters can provide a forecast for the next few days, but can't tell you with certainty what the weather will be like over the next month, we don't know precisely how the future of malaria resistance will pan out. That's why it's so important to start thinking about drug resistance management early."
But effective management requires good funding. The better access researchers and national programs have to funding, the easier it will be to establish and strengthen management systems. Boni says, "In the next 10 to 15 years, we need to see more funding channeled into this area. We've come a long way when it comes to malaria; 15 years ago, it was considered a neglected disease. Although funding has massively increased in the last two decades, which was the right course of action, we need more of it to see a bigger impact in patient lives. Imagine how far we can go with the right tools and resources in place."
Receive content, products, events as well as relevant industry updates from The Medicine Maker and its sponsors.