Manufacture
Packaging,
Business Practice,
Technology and Equipment
Finding the New Barex
An industry partnership will improve packaging options across India
Maryam Mahdi | | Quick Read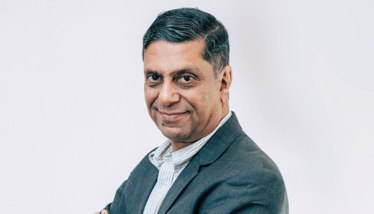 In 2016, in the midst of financial insecurity, British chemical company Ineos made an announcement that pulled the rug out from under the packaging industry's feet. The manufacturer discontinued production of Barex, a polymer-based laminate that was a staple among pharmaceutical packaging companies for its ability to separate metal foil from drug products. Its use allowed companies to protect transdermal medicines against oxygen, moisture, and light – ensuring their integrity and quality. The untimely closure of the company's Ohio-based plant, where Barex was produced, left a void in companies' packaging repertoire that needed to be closed – and fast.
"Barex laminates were suitable for a large number of transdermal drug delivery system (TDDS) products due to their high degree of inertness, chemical structure, and generally high-performance barrier properties," says S.R. Shivshankar, CEO of ACG Films & Foils, India. "Some TDDS APIs and excipients are aggressive and can react against the contact layer of the TDDS packaging material, risking degradation of the laminate and causing the potential loss of quality in APIs and excipients. The loss of Barex was a significant blow to manufacturers at the time."
To end the disruption, packaging developers designed several alternatives using various polymer types. These newer laminate options helped packaging companies continue to provide TDDS services to their pharmaceutical partners – perhaps, Shivshankar opines, to higher standards. He says, "Barex laminates were sufficient for many APIs, but the alternatives we have today are suitable for a broader spectrum of products. The skin, Shivshankar explains, is a formidable barrier, with poor penetration by most large-molecular-weight compounds such as proteins and peptides. As pharmaceutical companies continue to pursue new techniques for TDDS development, they may find that Barex alternatives are more suitable than their once-relied-upon predecessor.
"Using a membrane carrier or active transport systems, drug developers are crafting methods to allow drugs with low lipid solubility to pass through the skin barrier," Shivshankar says. "Packaging companies will have to find ways to cater to the requirements of these new products and this is where newer laminate designs will find an opportunity to shine."
Danapak, which emerged as a key supplier of Barex alternatives, has now partnered with ACG Films & Foils to increase access to much-needed laminates in India. The collaborators hope to provide better services to new and existing customers by developing TDDS and laminates tailored to drugs produced in the region. They will produce laminates for rivastigmine (a drug used to treat Alzheimer's disease), nicotine, rotigotine (a drug used to treat Parkinson's disease), lidocaine, fentanyl, and other APIs.
Receive content, products, events as well as relevant industry updates from The Medicine Maker and its sponsors.