Manufacture
Small Molecules,
Bioprocessing - Single Use Systems,
Advanced Medicine,
Digital Technologies
Games, Drugs, and Rock 'n' Roll
How therapeutics are expanding into a whole new galaxy of options
Stephanie Sutton |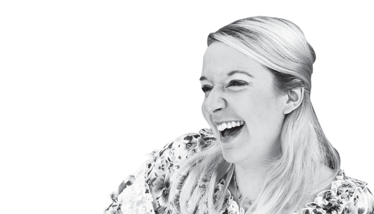 When I started writing about the industry (quite some years ago…), small molecule drugs were still prominent in discussions, monoclonal antibodies were on an undeniable upward trajectory, and cell and gene therapies were little more than pipedreams. Continuous processing was beginning to be tentatively mentioned outside of academia. And there were conversations about whether the industry would ever accept single-use systems.
On reflection, it's quite surprising where we are today. Single-use tech is standard. Suppliers are developing continuous tech for bioprocessing. And "cell and gene" is one of the hottest topics around.
Perhaps even more surprising, for our January/February print issue, we ran a cover feature on video games. Yes, video game tech is now relevant to pharma. Hard to imagine? Video games are a highly popular entertainment choice – so supporting patients using games and digital therapeutics is not as wild as it might sound. Consumer brain training games have existed for years, but Akili Interactive has gone one important step further. Their game, EndeavorRx, has received approval from the FDA to be prescribed to treat children with ADHD. Think of the game itself as a dosage form. You can read more about this – and other intriguing examples of video game tech and how it could affect medicine and pharmaceutical quality in our feature.
What about traditional medicine making? Traditional API-based pills and tablets are not going away. Neither are large molecules, even though some of the spotlight has been lost to cell therapy. My aim with every issue of The Medicine Maker is to connect you all by providing a high-level view of what is going on across the entire industry – including whatever interesting (or controversial) developments are likely to shape the future, whether in politics, video games, or something even more unexpected.
To ensure you don't miss key details in the big picture, we have introduced "Core Topics," featuring content for our print issues specifically sourced for those of you in small molecule manufacturing, bioprocessing, and cell and gene. Check it out in our Jan/Feb print issue, which can be downloaded here.
As ever, if you have something to contribute to our Core Topics or elsewhere for The Medicine Maker then please get in touch: [email protected].
Receive content, products, events as well as relevant industry updates from The Medicine Maker and its sponsors.