Manufacture
Technology and Equipment,
Trends & Forecasts
Breathing Easy
With the right technology in place, manufacturers can avoid the supply shortfalls experienced during respiratory season
Nic Azad | | 4 min read | Opinion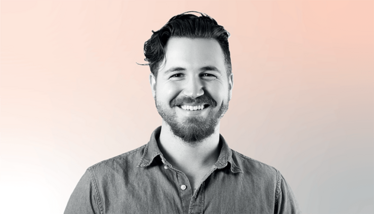 Sometimes, the seasons change imperceptibly. Other times, you can feel it in your sinuses and lungs. With a change in season comes a change in perspective; now that we're fully into allergy season (in the US at least), we can begin to look back on the winter's respiratory season with hindsight.
Respiratory season, characterized by the heightened spread of viruses, typically occurs between December and February each year in the Northern hemisphere. The 2022–2023 respiratory season posed many challenges for consumers and pharmaceutical manufacturers alike, with surges of respiratory syncytial virus (RSV), COVID-19, and influenza creating an increased demand for drugs. In the US, the squeeze on demand led to a shortage of many important medicines. What could have been done differently to preempt shortages, meet demand head-on, and connect consumers with life-saving medications?
Forecast demand early (in other words, before it's too late)

The 2022/2023 flu season was considered one of the worst in more than a decade. Pharmaceutical manufacturers appeared to be caught off-guard by the drastic need for pediatric cold and flu medications as well as antibiotics, which are crucial when influenza triggers secondary ailments like bacterial infections. This discrepancy between preparation and reality contributed to shortages. As just one example, there was a shortage of liquid albuterol, a common treatment for RSV. When the primary manufacturing site was forced to shut down, responsibility passed to the one other facility licensed to produce the medication. In pharmaceutical manufacturing, what may seem like an isolated shortage with one particular producer can snowball into a much bigger problem, as the remaining manufacturers of in-demand medication are squeezed beyond their production capabilities.
Sometimes shortages are outside of manufacturers' control, such as problems caused by the backlog of FDA inspections, but in other cases there are tactics that manufacturers can (and should) employ. For instance, planning tools can help ensure that companies are not blindsided by sudden spikes in demand. Manufacturing technology platforms offer detailed insights into traceability, inventory management, and overall operational preparedness. With a deep dive into the prior year's planning and outcomes, manufacturers can weigh their previous preparedness against any shortages or gaps they encountered, as well as forecast the proper quantities of raw materials needed to adhere to a given production schedule. Some software platforms, such as those used for supply chain planning, can also ingest external factors including weather patterns and current events to help users extrapolate future needs and expect the unexpected.
Be as transparent as possible

Another key outcome from the 2022–2023 respiratory season was a push to change federal policy. After 2020's brutal winter months, lawmakers appealed to the FDA to tighten regulations around transparency in pharmaceutical manufacturing. In a field with such high stakes, more transparency could help prevent shortages before they happen. If one manufacturer can alert their customer about a projected quota shortfall – with as much advance notice as possible, that customer can take pre-emptive action (for example, by seeking generic versions of the medication from different suppliers).
But before manufacturers can extend transparency to their customers, they must first achieve it internally. Digital transformation and the Industrial Internet of Things can help here. Today's leading platforms have solutions for all areas of production and the enterprise at large, helping create a data-driven picture of an entire operation. The detailed insights could help manufacturers identify weaknesses or inefficiencies in their supply chain that, once addressed, can help shore up production. By leaning into advanced technology, manufacturers can gain a clearer view of their operations and easily share timely insights with key stakeholders.
When manufacturers optimize their operations, they also optimize their customer service – which, in this case, means sharing mission-critical information with customers. Without data-driven insights, manufacturers are (at best) estimating their capabilities and (at worst) guessing entirely.
The most recent respiratory season was devastating, but the coming season does not have to be. With careful planning and the right technology in place, businesses can make great strides toward improving their preparedness and transparency. And that almost certainly means relying on data-driven insights to forecast demand and preempt future hurdles as best they can. With contextualized transparency to their operations, manufacturers can preemptively detect potential shortfalls and take swift action.
Receive content, products, events as well as relevant industry updates from The Medicine Maker and its sponsors.