Manufacture
Advanced Medicine
The Nucleic Acid Revolution
Will nucleic acid medicine transform advanced therapy?
Tommy Duncan | | 3 min read | Opinion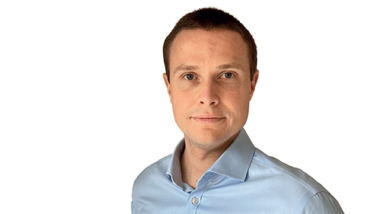 The last decade has seen extraordinary growth in the development and commercialization of advanced therapies, and this isn't likely to slow down any time soon. There are, however, some much-discussed limitations with these exciting modalities. The cost and complexity of autologous cell therapy, for example, is considered prohibitive – preventing its broad adoption. And safety issues related to viral vectors are forcing the industry to consider how manufacturing challenges can be overcome.
Nucleic acid medicines can address a number of these rising needs. Relative to other advanced therapies, they are quicker to design and develop, can be produced at a fraction of the cost of complex biologics by utilising enzymatic production methods and offer significantly simpler manufacturing. mRNA-based vaccines are part of this class of medicine. Billions of mRNA vaccine doses from Pfizer/BioNTech and Moderna have now been delivered safely and effectively. Additionally, the recent approval in India of Zydus's ZyCoV-D represents the first approval of a safe and effective DNA vaccine that is directly administered (1). These are transformational milestones for nucleic acid medicine developers.
Historically, the clinical translation of nucleic acid medicines has been hindered principally by issues of inefficient delivery. However, the pandemic accelerated the adoption of lipid nanoparticle (LNP) systems for mRNA delivery, which have since become a key part of the toolkit for delivering genome editing apparatus in vivo. Intellia and Regeneron's recent positive clinical data using a Cas9 enzyme delivered via mRNA has also proven the concept for the vast therapeutic potential of this class beyond vaccines (2).
Other genome editing biotechs are now targeting a wide range of diseases. For example, Verve Therapeutics has initiated a clinical study for VERVE-101, an mRNA-delivered base editor designed to treat heterozygous familial hypercholesterolemia (HeFH) (3). Beyond HeFH, this drug has the potential to impact millions of patients with cardiovascular disease. Treatment using conventional advanced therapies would be costly and difficult to deliver to this number, but nucleic acid medicines can be manufactured using enzymatic methods which offer scalability and a low cost per unit, as we saw with mRNA-based COVID-19 vaccines.
DNA-based therapies that re-write or replace defective genes are also emerging as important new therapies. Both Saliogen (4) and Tessera (5) are making strides here, attracting venture capital to develop their genome-engineering platforms.
Therapeutic vaccination with nucleic acids is also showing promise. For example, BioNTech has opened a large Phase II study for an LNP-formulated mRNA cancer vaccine (6) ,whilst DNA-based vaccines, in the form of Nykode's neoantigen targeting candidate VB10.NEO (7), have garnered impressive clinical results in multiple tumour types.
The recent clinical and commercial validation of nucleic acid vaccines, combined with the emergence of powerful new technologies, such as genome editing and immunotherapy, have generated new, exciting activity within the space. Emerging clinical proof that nucleic acids can deliver therapeutic benefits, as well as preventative ones, adds further to this growing excitement.
Receive content, products, events as well as relevant industry updates from The Medicine Maker and its sponsors.