Manufacture
Advanced Medicine,
COVID-19
How to Deliver a Virtual Conference in Under Two Months
Queenie Jang | | Longer Read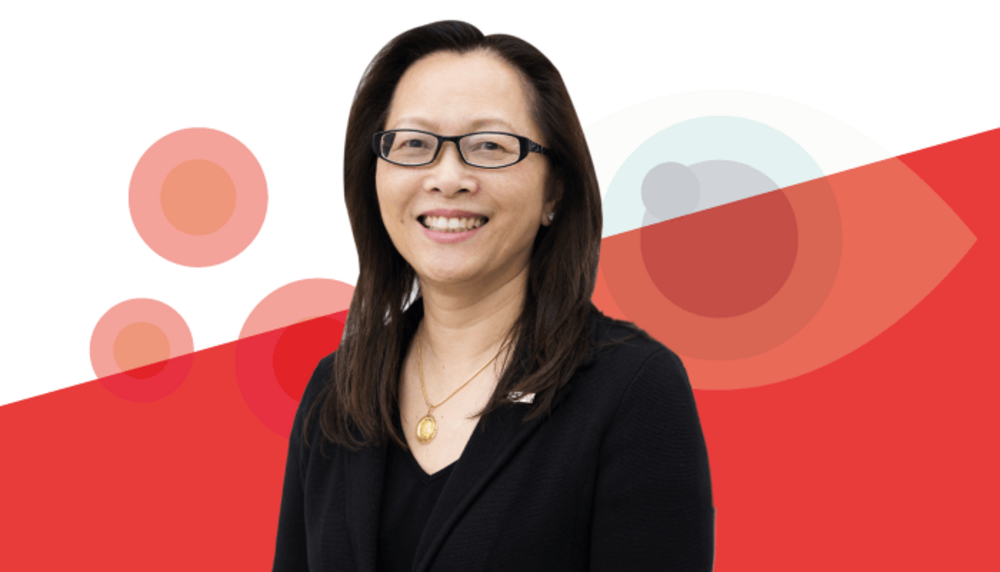 As soon as we heard the news of a viral outbreak, we began monitoring the situation very carefully as it spread first through China, then Europe, to Italy, Spain and France – where we were planning to host the ISCT 2020 Annual Meeting. As a global organization, we knew that many of our delegates would be flying in from the USA and elsewhere. We didn't know what government bans on group gatherings and international travel restrictions would be in place. Should we cancel the meeting? Could we postpone it, and if so, to when? What about a virtual meeting? These were the options everyone on the executive management committee (the three presidents, the global treasurer, the global secretary, and myself as CEO and chair) had to weigh up in our weekly discussions about the situation.
Other societies postponed their meetings and, for some, it seemed a no-brainer that we should do the same. But we didn't know what restrictions would be in place, how long the "peak" would last, or whether there would be a second wave. Would we end up in the same situation a few months later? We also had to keep in mind our members. The ISCT annual meeting is a business meeting, an educational forum, and one of the most important events of the year for our industry. In the end, after a lot of soul-searching, we decided in mid-March that the only viable option was a virtual meeting.
Making the decision was the easy part. Once we had chosen our path, we had just seven weeks and, like so many others, very little experience in delivering virtual meetings. Fortunately, we recognized early that this might happen (having world-leading immunologists in your team certainly helps during a pandemic!), so we had researched virtual platforms as early as January. This meant that we were able to sign a contract with our chosen virtual meeting platform provider 48 hours after we decided to go virtual.
One thing we didn't want was just a series of webinar streams. A lot of our members were working extremely hard during the pandemic – many on the frontlines – and most were dealing with screen fatigue. We wanted to offer people a bit of a break and a chance to learn and to engage with peers. But we also wanted to capture some of the magic of the physical meeting and provide something that felt like ISCT. I've always believed that, when someone attends an ISCT meeting, it should be about the experience – people should know it's an ISCT meeting. And that's what we tried to recreate in a virtual setting.
When you enter the platform, you're greeted with a screen that looks something like the actual entrance of the convention center – with ISCT branding everywhere and even avatars of our meeting co-chairs, president, and president-elect greeting you. But the really interesting element is the "exhibition hall." We spent a lot of time working with our exhibitors to make each "stand" unique – they had their own customized branding and arrangement of chairs, posters, and so on. More importantly, attendees could chat via text (which could also be translated live into over 40 different languages) with exhibitors. We gamified the whole LIVE event so attendees could win prizes for interacting. We also had posters in the "poster hall," which were scored as they would be at the physical meeting – and you could chat with poster presenters. Networking sessions were planned during the meeting, but messages could also be exchanged for 12 months after the event. The same was true of sessions, many of which were panel discussions delivered live and available also as on demand pre-recorded sessions.. We tried to use the same terminology and event structure we have always used. We did everything we could to make it quintessentially an ISCT meeting.
Putting this together in under two months was, to put it mildly, a real challenge! Even during the event, things were somewhat frantic behind the scenes. We'd spent hours brainstorming how things might go wrong – what to do if a speaker disconnected or people couldn't gain access or register properly – but we still learned things after every live session. Going live across the globe was also tricky. We had people working 12-hour shifts so we could help with technical issues anywhere in the world. We also had to consider whether our bandwidth requirements were appropriate for attendees from across the world. Overall though, we were really happy with how the event went – in spite of the butterflies in our stomachs beforehand. For the two day LIVE: delegates spent an average of 19 hours on the virtual meeting platform during these two LIVE dates; over 32,000 views of the sessions and over 17,000 poster hall visits. Attendee numbers for the two LIVE dates are 2024.
That said, we could never totally recreate everything that happens at a live event – the chance meeting, the introduction from a colleague, going out for a meal or a drink. Plus, with people working from home, colleagues may act as though they aren't "really" at a conference – they'll still respond to emails and messages they might postpone during a physical event. There's something about traveling to a location away from the office – including the home office – that makes it a unique experience.
The big question is: what are our plans for next year? We know that a lot of our membership really liked the virtual offering; indeed, for a number of attendees – especially those early in their career, or those in the developing world – this was the first time they could attend an ISCT meeting. So the future plan is to aim for the best of both worlds – a hybrid model. Going forward, we'll hold the physical meeting as we normally would, but keep a virtual component for those who can't attend in person. There's a lot to iron out in terms of how to make that happen, but we're confident it can be done. The good news is that we've got a little more time to prepare!
We had to put in a herculean effort to pull it off this year, but we knew how important the meeting was. The conversations that take place during panel discussions – between industry leaders, academics, and regulators – are the oil that greases the wheels of industry. The same can be said of the business meetings that take place. How many innovations in our industry began, or were sped up, by conversations had at a conference? Conferences like ours help our industry develop and deliver life-saving treatments. And we're pleased to be a part of that.
Enjoy our FREE content!
Log in or register to gain full unlimited access to all content on the The Medicine Maker site. It's FREE!
Login
Or register now - it's free!
You will benefit from:
Unlimited access to ALL articles
News, interviews & opinions from leading industry experts
Receive print (and PDF) copies of The Medicine Maker magazine
About the Author
Queenie Jang