Manufacture
Standards & Regulation
How to Standardize Advanced Therapy Manufacture
Cell and gene therapy manufacturing technologies and methods are advancing rapidly, but can regulators keep up? Given the uniqueness of each product, what will it take to make high standards and best practices a reality across the board?
James Strachan | | Longer Read
Introductions
"My name is Angela Myers and I lead a new business initiative in gene editing and cell and gene therapy (CGT) manufacturing at Merck. In this role, I am responsible for R&D, commercial, marketing, strategy functions for the viral vector CDMO business, and the CGT manufacturing technologies such as cell lines and acoustic cell therapy manufacturing."
"Hello, I'm Michael Lehmicke, the Director of Science and Industry Affairs at the Alliance for Regenerative Medicine. ARM is the leading international advocacy organization dedicated to realizing the promise of regenerative medicines – cell, gene, and tissue-based therapies. My role at ARM is to work with our members to identify best practices for establishing robust manufacturing processes. We also work collaboratively to identify CMC guidance gaps. We have a good working relationship with the FDA and EMA and engage with both regulators regularly to address these gaps."
Pharmaceutical regulation has evolved from a group of independent and divergent regulators to an increasingly harmonized system, underpinned by international standards-setting bodies (1). The benefits for companies are obvious: no longer having to produce multiple different dossiers for each regulatory environment means faster approvals, allowing for greater patent life and, therefore, greater return on investment.
For both small and large molecules, the trend towards global regulatory harmonization has been taking place for decades. But, in recent years, cell and gene therapies have emerged as a new therapeutic class, with the potential to revolutionize medicine – and give regulators serious headaches. Because of their often complex and unique manufacturing processes, it can be difficult for regulators to agree on clear guidelines – especially given the frantic pace of development.
Here, Michael Lehmicke, Alliance for Regenerative Medicine, and Angela Myers, Merck, scan the global cell and gene therapy regulatory landscape – focusing on the differences between the EU and the US, discussing where the industry is right now, and exploring what needs to change.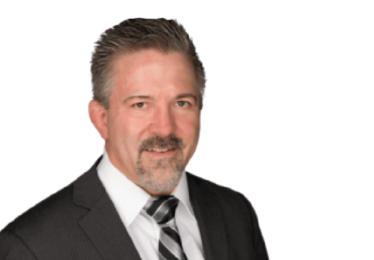 What are the central challenges when manufacturing a cell or gene therapy?
Michael Lehmicke: Both cell and gene therapies are facing challenges of scale. Cell therapy manufacturing is still largely a manual process, with complex supply-chain logistics. Some of the analytical procedures are complex and manually intensive too. In the case of gene therapy manufacturing, legacy processes are often not readily scalable, and yields can be quite low. There is a focus now on building capacity (which has continued despite the COVID-19 pandemic), but we also need manufacturing technologies and methods that can be optimized for greater scale (suspension culture systems, alternative producer cell lines, fully automated analytics, and so on).
Angela Myers: Michael is right; the cell and gene therapy industry has only just started on its industrialization journey and, consequently, there are many opportunities to improve the efficiency and robustness of processes. As a CDMO, we often need more time to drive a deeper understanding of critical quality attributes and the factors that impact control of a process. These challenges are compounded by accelerated development timelines that reduce the ability to improve the process at late approval stages. Addressing these issues early on is critical to enabling the industry to reach its transformative potential for patients.
Are many companies struggling with CMC issues in clinical trials?
Lehmicke: I think that companies struggle when they move too quickly to begin a phase I/phase II trial – especially when they've not adequately considered if their process will be able to support a larger phase III trial or commercialization. When a process change is required to increase production volume, it raises questions of comparability. In some cases, the requirement to generate additional clinical data results in delays.
There are also significant gaps in regulatory guidance as to what is required at the BLA stage. This means that early and frequent communication with, for example, the FDA about the agency's expectations around CMC is critical. Communication can be challenging, however, because the FDA's Center for Biologics Evaluation and Research (and its counterpart at the EMA) faces severe resource constraints.
Myers: Indeed, there are many challenges associated with taking an originally academic process with minimum optimization all the way through clinical development into commercialization. While this might allow a company to go fast, changes to the process will likely be needed to ensure scalability, cost effectiveness, and regulatory compliance, which will lengthen time to market or incur higher development cost.
In addition to establishing frequent and early communication with the regulatory agencies, I would also recommend companies to proactively discuss CMC requirements with their manufacturing partners or expert advisors, and openly discuss what it takes to establish a process that is reliable, reproduceable, and ultimately able to be validated.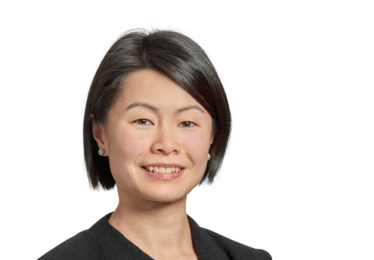 How could greater regulatory standardization help?
Myers: Greater standardization across regulatory authorities could reduce the burden on therapeutic companies and CDMOs to ensure compliance at every phase of the development and commercialization process.
In addition, there are still topics that have not been clarified in any regulatory guidance that are unique to cell and gene therapy. For example, with commercialization still relatively new, there is a lack of standardization in areas such as planning for and implementing commercial manufacturing capacity, and handling process changes. Commercial capacity is still somewhat of a bottleneck, and there are many unknowns at this time with respect to specific qualification and validation requirements based on how similar the new space and throughput will be to the existing manufacturing space. If there are process changes, what is specifically required to show comparability is still a work in progress for regulators. Another important topic that needs further standardization and clarification is the definition and requirements of viral vectors being a "raw material" or a "starting material" for an ex-vivo therapy instead of a Drug Product.
Lehmicke: ARM commissioned a report by IQVIA in 2019 to identify disparities between European and US regulations in the cell and gene therapy space. The report identified differences in donor eligibility requirements and testing (donor cells), differences in requirements related to potency assays, and differing approaches to comparability (see sidebar: Regulatory Disharmony). Greater standardization would broaden the donor base, eliminate duplicative testing, and, in general, make it less onerous for therapeutic developers to seek approvals in multiple regions.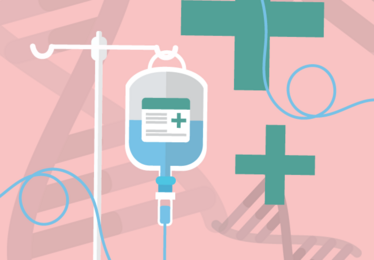 Where is the industry at in terms of standardization today?
Myers: In 2020, we saw new guidance documents specific to cell and gene therapy from the FDA, as well as formalization of the EU's Annex 1 for advanced therapies and medicinal products (ATMPs). Note that the vernacular is different (CGTs, ATMPs, and so on), and certain terms lack definition. This presents a challenge for companies who are expected to consider aspects of life cycle changes without specific definitions released. It is still a work-in-progress. Therefore, it is important to keep abreast of regulators' current thinking and consider how it may impact a process, facility expansion, or filing. I can appreciate how challenging standardization is given the diversity in the cell and gene therapy space. General guidance is available, but specific guidance per therapy types is still needed. Validation of analytical methods is another challenge – it is sometimes not clear how much and where validation is needed for early stages. Experiences with PMDA and other geographies show that the definitions and approaches are still in their infancy and that we are learning from each other.
Lehmicke: The USP has released multiple standards for cell and gene therapies, notably USP <1043> Ancillary Materials, USP <1046> Cell and Tissue Based Products, and USP <1047> Gene Therapy Products. The Standards Coordinating Body is involved in 14 standards projects at varying stages of completion. There is a lot of good work going on, but the industry has a way to go.
What will it take to make better standards and best practices a reality?
Lehmicke: The development of standards and best practices can be challenging in a rapidly evolving field. No one wants to develop a standard or best practice that becomes obsolete by the time it is released, and some elements of manufacturing cell and gene therapies do not lend themselves readily to standardization. The key is to find the right areas to focus on, and I think that the Standards Coordinating Body is doing a good job of this.
An example of best practices is the Alliance for Regenerative Medicine's A-Gene project, which is nearing completion. A-Gene is a case study describing the application of Quality by Design (QbD) principles to AAV vector manufacturing. The purpose is not to teach someone how to make AAV per se, but rather to establish a framework for robust process development. Alliance members, including subject-matter experts from more than 25 gene therapy companies, have invested a lot of work into A-Gene over the past few years. We look forward to making this important resource available to the cell and gene community soon.
Myers: There are several industry working groups that are facilitating discussions between companies. As a direct result, there are white papers and additional considerations that are being highlighted with respect to the unique challenges of cell and gene therapy development and commercialization. In the areas where it is unclear how an authority will approach a particular challenge, there is robust discussion. Ultimately, each company has to have targeted dialog with regulators (Type C meetings with the FDA, for example) so that they can get feedback on their specific approach prior to their regulatory filing. This activity increases knowledge in both the industry and within regulatory bodies, which translates to better standards and established best practices. Working with industry associations allows companies to somewhat self-govern in the absence of specific regulatory guidance for specific modalities.
Regulatory Disharmony
A 2019 Alliance for Regenerative Medicine report found key differences between US and EU regulatory requirements for cell and gene therapies, here we highlight some of the "high-impact" differences
Donor eligibility:
US donor screening for Variant Creutzfeldt-Jakob Disease (vCJD) risk excludes most Europeans from HCT/P donation
Disease-specific donor testing requirements are not harmonized
In the US, you must use donor tests that are approved, cleared, or licensed by the FDA
The FDA requires donor screening for Zika Virus
In the US, testing laboratories must be CLIA certified
In the EU, all records pertaining to traceability must be retained for 30 years
The EU has repeat donor sampling and serology requirements for living donors
cGMP regulations:
Timing and extent of GMP implementation
In the EU, a Potency Assay with Acceptance Criteria is required for Ph1/FIH trials
In the EU, a Qualified Person must ensure GMP compliance and authorize FP release
US Cleanroom Air Classification Standards differ from European Guidelines
Long-term follow up requirements:
There are regional differences in vector-specific LTFU study duration recommendations
US LTFU studies are focused on safety and presence of the vector; EU LTFU studies are focused on safety and efficacy
Receive content, products, events as well as relevant industry updates from The Medicine Maker and its sponsors.
J Strachan, "Harmonization: Regulation Goes Global," The Medicine Maker (2017). Available at: https://bit.ly/3bhmBV1.
ARM, "Regulatory analysis" (2019). Available at: https://bit.ly/2LjW3rj