Manufacture
Small Molecules,
Quality & Compliance,
Formulation,
Ingredients,
Standards & Regulation
The Contaminated Childrens' Cough Syrup Scandal
We explore more recent cases of pediatric cough medicines contaminated with diethylene glycol
Stephanie Sutton | | 4 min read | Opinion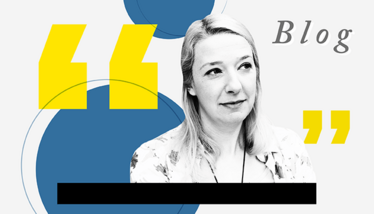 Last year, my colleague Rob Coker reported on contaminated cough medicines found in Gambia. Since then, significantly more information has come to light.
At least 78 children experienced acute kidney injury (AKI) in 2022 because of contaminated cough and cold medicines; 66 of those children died. Most were under the age of two. Health authorities in Gambia initially advised the public in September 2022 to suspend the use of all paracetamol and promethazine syrups. However, it was soon discovered that the medicines behind the injuries had all been imported from an Indian pharmaceutical company called Maiden Pharmaceuticals, causing the WHO to issue a global medical product alert. Four products from Maiden Pharmaceuticals were found to contain diethylene glycol (DEG) and ethylene glycol. DEG is toxic to humans and can cause death, but is sometimes used in place of more costly (and safer) diluents.
India's drug regulator performed its own tests and found no contamination, but there have been accusations that a bribe was used to switch the samples before they were tested. Maiden pharmaceuticals has now had its license suspended and Gambia's government is said to be exploring legal action.
The situation was also investigated by the Centers for Disease Control and Prevention, which published its report in March 2023. The report explains how DEG-contaminated medicines are a particular threat to low income countries. "This likely poisoning event highlights the potential public health risks posed by the inadequate quality management of pharmaceutical exports," says the report. "Among reports of AKI associated with DEG-contaminated medical products, this is the first in which DEG-contaminated medications were imported into a country, rather than being domestically manufactured. Inadequate regulatory structures make the sale of medications from international markets an especially high-risk activity in low-resource settings."
The report goes on to explain that medications for export can potentially be subject to less rigorous regulatory standards than those for domestic use. In addition, low-resource countries may not have the resources to thoroughly monitor and test imported drugs.
The WHO has called on countries to be vigilant in preventing, detecting, and responding to incidents of substandard and falsified medicines after noting several incidents involving over-the-counter cough syrups for children. For manufacturers, the WHO urges companies to "only purchase pharmaceutical grade excipients from qualified and bona fide suppliers," and to conduct comprehensive testing.
Since the WHO's call for action in January, even more product alerts have been issued. In April, a cough syrup in the Marshall Islands and Micronesia (GUAIFENESIN SYRUP TG SYRUP, manufactured by QP PHARMACHEM and marketed by TRILLIUM Pharma – both Indian companies) was found to contain unacceptable amounts of DEG and ethylene glycol.
And in July 2023, the WHO issued an alert for a cough syrup product in Cameroon called NATURCOLD. An analysis of the product samples identified unacceptable amounts of DEG – as much as 28.6 percent, when the acceptable limit for diethylene glycol is no more than 0.10 percent. However, the origin of this particular medicine is not yet known. The product's packaging state's the manufacturer is Fraken International (England), but the MHRA, the UK's regulator, says it has no record of such a manufacturer. An Indian company called Riemann Labs is believed to be linked to the medicines – and has since been told by Indian authorities to cease manufacturing activities, according to a report by Reuters.
In high income countries, such contamination of medicines is rare – and instances of mass poisoning and death are almost non-existent. Over-the-counter cough medicines should come with close-to-zero risk – especially if children are more likely to encounter them. They are well established and easy to manufacture – and there is plenty of literature from regulators and other sources that emphasizes the risks of DEG contamination.
How anyone can cut a single corner knowing their medicines may be used by those whose tiny bodies are more prone to poisoning from contamination is beyond me. Am I being naive? Let me know: [email protected]

If you found this article thought provoking or insightful, please consider signing up for our newsletters to receive regular news and updates straight to your inbox
Receive content, products, events as well as relevant industry updates from The Medicine Maker and its sponsors.