Manufacture
Advanced Medicine
Informing Consent
Are seriously ill patients vulnerable to overestimating the benefits and underestimating the risks of gene editing studies?
James Strachan | | Quick Read
As genomic editing trials become more common, it is crucial to ensure patients have full knowledge of the risks and benefits of experimental treatments. To discover what patients wanted (and needed) to know about genome editing to make informed decisions about trial participation, researchers at the US National Human Genome Research Institute spoke with patients, parents, and physicians in the sickle cell disease (SCD) community (1).
The team concluded that information about criteria for participation and quality-of-life post-procedure are important aspects of being informed. And though physicians expressed concerns about patient knowledge, adults with SCD and parents of children with SCD demonstrated greater understanding of the genetic concepts tested (genetic, chromosome, susceptibility, mutation, variation, heredity, and sporadic) than the general public – exceeding the expectations of physicians.
However, there were some misconceptions about genome editing procedures, as the transcripts showed. "I think it was when she talked about the embryo and changing the DNA of the embryo," one patient said. "In my mind, that's what I saw – a pregnant lady sitting on the table and they were digging in her belly button to get DNA from the embryo that's inside her and then changing it."
The Fort Lauderdale Physician Group was also concerned that current levels of uncertainty are not being expressed in conversations about CRISPR genome editing for SCD. "It may make things better. It is also possible that it will have a totally curative-type effect. I think we are not confident yet," they said. They also pointed out that patients need to know that a gene therapy may only be "curative" if done at birth. "If you wait until you have already suffered a stroke, renal disease, whatever other – and organ damage does occur, even if you have gene therapy, this is not going to reverse the damage that has already occurred. In that sense, it is not really a cure the way I think patients think it is a cure."
Subscribe to The Medicine Maker Newsletters
S Desine et al., "The Meaning of Informed Consent: Genome Editing Clinical Trials for Sickle Cell Disease," AJOB Empir Bioeth, 11, 4 (2020).
About the Author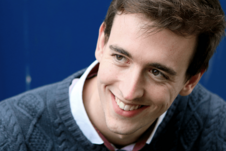 James Strachan