Manufacture
Quality & Compliance,
Small Molecules
Ironing Out Antibiotic Resistance
A catalytic method could help minimize the presence of pharmaceuticals in the environment
Maryam Mahdi | | Quick Read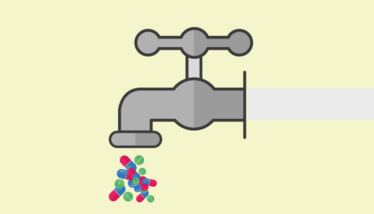 Pharma has a duty to make and dispose of antibiotics responsibly. Many in the industry are taking a closer look at how practices can be improved to protect the environment and lessen the impact of antimicrobial resistance on human health. However, the removal of these products comes with its own challenges. Lingtao Kong, a researcher at Hefei Institutes of Physical Science, Chinese Academy of Sciences, believes that an iron-based catalytic can help (1).
"Owing to their structural stability and biological resistance, it is difficult to remove many antibiotics from the environment using ordinary sewage treatment methods," says Kong. This is particularly true of sulfonamides (SAs) – ingredients included in many antibiotic products because of their low cost and stability. However, using a porous iron catalyst, the team has managed to degrade 90 percent of a type of SA called sulfadiazine (SDZ) in water samples in under an hour.
The team's approach relies on a metal catalyst with a large surface area to initiate a Fenton-like reaction – activating H2O2 to achieve high-efficiency SDZ degradation. "SDZ is among the most widely consumed SAs, because it is used not only to treat humans, but also for mild-to-moderate veterinary infections," says Kong. "It has recently been established that, due to its high consumption, SDZ concentrations of up to 216 ng/L have been recorded in the effluent of sewage treatment plants." The high concentrations have been linked to toxicity risks and have led the Globally Harmonized System of Classification and Labelling of Chemicals to classify them as "highly toxic organic pollutants."
Kong and colleagues hope that the mechanism could be a launchpad for the efficient removal of other environmental contaminants from wastewater. "We hope to expand our research to find effective catalysts for a broader spectrum of antibiotics. If we're successful, we could also consider how other organic pollutants can be degraded using our approach," says Kong.
Receive content, products, events as well as relevant industry updates from The Medicine Maker and its sponsors.
Wu Yang et al, J. Colloid Interface Sci. (2021). DOI: 10.1016/j.jcis.2021.03.168.