Manufacture
Advanced Medicine
Stem Cells: The Next (Re)generation
Through its Phase I/IIb EXCELLENT clinical trial, CellProthera, a France-based biotechnology research company focusing on cardiac tissue regeneration, is demonstrating the safety and efficacy of a cell therapy approach to regenerating tissue following myocardial infarction. Here, CEO Matthieu de Kalbermatten shares his ambition to fulfil the promise of stem cell research.
Rob Coker | | 4 min read | Interview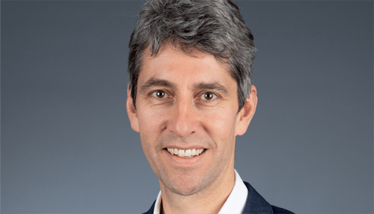 Just how far has stem cell research progressed over the past 20 years?

Hematopoietic stem cells have been studied for more than 50 years, in particular for bone marrow transplantation of irradiated leukaemia patients. Since then, other stem cell types have been identified (for example, mesenchymal and adipose) and the field has become a promising research area. More recently, the discovery of induced pluripotent stem cells (IPSCs) has provided an additional tool in the armamentarium of research groups worldwide, whilst the market approval of the first cellular products, such as CAR-Ts, has further boosted the field of cell and gene therapy.
There has been extensive preclinical work done over the past decade to acquire a better understanding of the mechanism of action of stem cells in different indications. We have also seen a significant effort and improvement of the bioproduction to cope with the needs of robust and reproducible marketed therapies.
What is CellProthera's focus?

We have developed a complete production process of expanded, purified CD34+ stem cells that begin with a small blood donation from the patient. Each step of the process has been specifically designed to fit the characteristics of CD34+ stem cells, and the accumulated know-how is the result of more than 20 years of research.
We have named the resulting cells ProtheraCytes, and they are the result of a GMP-compliant cell expansion process, which features proprietary automation technology for in vitro proliferation of CD34+ stem cells. Our therapy is approved in France and in the UK, with an advanced therapy medicinal product (ATMP) classification granted by the EMA. We are authorized to release GMP clinical batches of ProtheraCytes for administration to post-infarct patients. These have the potential to regenerate damaged cardiac tissue, but they require fine-tuned logistics to deal with short-life production material; for example, a patient's blood. Since we started our Phase I/IIb clinical trial, we are proud to have demonstrated the feasibility of this personalized medicine by injecting ProtheraCytes safely and on a regular basis to patients soon after their myocardial infarction (MI).
In what ways can cardiac tissue be damaged as a result of cardiac arrest?

Myocardial infarction is caused by a lack of blood supply to the heart muscle due to obstruction of a coronary artery by a thrombus. The longer the heart muscle distal of the coronary thrombus remains without blood supply, the more muscle cells are destroyed. A severe MI can cause up to a billion cell deaths. Luckily, reperfusion techniques, such as percutaneous coronary interventions, if done early, can limit the extent of the damaged tissue and the impact on heart function.
For patients with late reperfusion, however, there is still an unmet medical need that stem cell regeneration can address. ProtheraCytes are injected directly into the heart – in and around the infarcted zone – and release a blend of factors that boost the production of vascular tissues and the regeneration of residing cardiac cells while limiting fibrosis. This is key to avoiding the deleterious effect of heart remodeling that inevitably leads to heart failure in severe MI patients.
Who have you been working with for the phase I/IIb 'EXCELLENT' clinical trial?

Seven university hospitals in France and four major hospitals in the UK are participating in this ongoing trial. The production of ProtheraCytes is carried out by three GMP cell therapy centers: EFS in France (Nantes and Besançon), and Newcastle Centre for Life, UK. All imaging analyses are undertaken at the University of Caen by our partner Corelab. The primary endpoint of the study is the incidence of major adverse cardiac events (MACE) at six months following treatment.
Do you feel like cell and gene therapies are ready for the "mainstream"?

The number of approved cell and gene therapy treatments, even if few, have been attracting attention from investors and the biopharma industry. Values across mergers, acquisitions, and licensing deals have been rising, and this additional cash is accelerating the pace of development, which will lead to successes and an expansion of the field from relatively rare cancer diseases to more mainstream pathologies, including regenerative medicine.
Several cell and gene companies, including CellProthera, are now in late-stage clinical development and will soon benefit from the accelerated regulatory pathways available.
Receive content, products, events as well as relevant industry updates from The Medicine Maker and its sponsors.