Manufacture
Advanced Medicine
A New Era in Healthcare
Ulrica Sehlstedt and Franziska Thomas are the lead authors of the Arthur D. Little Report "Tomorrow's Life Sciences", which considers the societal impacts of rapid advances in the life science sector. Here, they discuss the potential of advanced therapeutics and how new treatment options could benefit patients and professionals.
Rob Coker | | 3 min read | Interview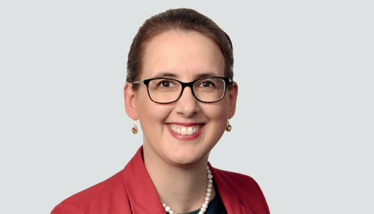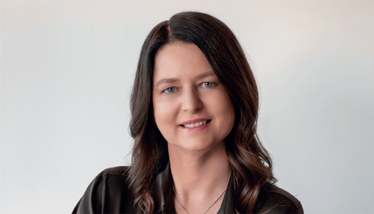 What do advanced therapeutics mean for the patient and front-line healthcare professionals?

Access to potentially curative medicines is a positive change for both patients and healthcare professionals, as these medicines are more targeted and effective, while also having a more benign safety profile in many cases. At the same time, these advanced therapeutics also require many new tools and ways of working, ranging from the use of omics for patient stratification to bedside diagnostics and an increased use of data to drive treatments. Thus, treating patients will initially be more complex and require more integrated ecosystem thinking across the different players in the healthcare system. Though this might feel like a significant burden to front-line healthcare professionals, the long-term benefit of better and more efficient treatments should be well worth the effort.
Do big pharma companies possess the flexibility required to adapt to these advances?

Though it is true that there are challenges, we see most big pharma companies working on their approaches and structures to enable these advances. In pharma, we have always had a significant influx of innovation from smaller players, but big pharma has and will always play a role in scaling these advances. The main difference for pharma players is that while previously innovation came from one or two innovative biotechs and could easily be insourced, big pharma now needs to build networks of collaboration across many different disciplines and technologies. However, the current more difficult area is in enabling healthcare systems to receive and deliver these advanced medicines effectively and efficiently; it will require significant investments in infrastructure, new skill sets, and new ways of working.
And what flexibility will be required in terms of supply chains for advanced therapeutics?

The key to handling supply chain risks is building sufficient redundancies and understanding into the supply chain, as well as a certain amount of reshoring, which we currently observe as a significant trend in general. At the same time, production capacity and capabilities for the production of these advanced medications are often limited, which makes building a resilient supply chain both difficult and costly.
What pre-emptive steps could manufacturers take to minimize negative disruption?

The first step is to have a very clear understanding of your complete end-to-end supply chain that enables you to model it and use augmented decision-making tools to quickly identify and resolve potential bottlenecks and disruptions. The challenges seen during the pandemic – when having second and even third suppliers was not enough – really highlighted the need; those companies that were unable to identify the specific impact of disruptions were also unable to pivot quickly enough to stay ahead.
How could an integrated healthcare system be funded?

Funding has not been a central point in our report, but with the increasing integration within the ecosystem, traditional roles may change as well. It is important to note that in the long run, better and more effective treatments should result in better outcomes for patients and more cost-effectiveness. There will also be an increased focus on prevention and earlier diagnosis. Implementing these changes and getting our healthcare systems ready for the future of health will likely result in initial additional costs and, in the long-term, shift from mainly OPEX to increasing CAPEX costs, which will also require new and alternative funding mechanisms.
Even though the topic is complex and may initially seem overwhelming, we really feel that we are at the cusp of a new and exciting era in healthcare that will enable us to give better and more efficient care to patients. We encourage all players to embrace and help drive us into this new era.
Receive content, products, events as well as relevant industry updates from The Medicine Maker and its sponsors.