Manufacture
Technology and Equipment,
Bioprocessing - Single Use Systems,
Facilities
It's All About Connecting
How demand for simpler, smarter connectors inspired a new product launch
Stephanie Sutton | | 6 min read | Technology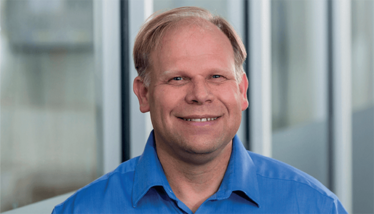 Sometimes, there's nothing better in the world than two parts that simply and painlessly click together. If you find yourself nodding, you'll agree that CPC's MicroCNX Series Connectors are worthy runners-up in our 2021 Innovation Awards.
So what exactly are these "connectors?" In short, they are the sterile links that connect tubing in the biomanufacturing process. To learn a little more about these gizmos, we spoke to CPC's Senior Product Manager, Troy Ostreng – the man who walked the connectors through each stage of product development.
Why are good connectors key for the biopharma industry?

Connectors are vital because they close systems and maintain sterility. CPC's MicroCNX connectors and AseptiQuik connectors are great examples of this. Other products, like our MPC couplings, offer what we consider to be "a near-closed system," but sterile connectors are able to go all the way.
Good connectors should offer reliability, sterility, and a product design that solves users' pain points. We make sure our connector product design is easy to use and incorporate into the user's closed system. The MicroCNX connector comes together in a simple, three-step "pinch-click-pull" installation: the user pinches to remove the connector's protective cover, clicks its two halves together, and then pulls out the protective membranes to allow flow to move through the connector. The simplicity of this process helps reduce the risk of operator error, which has a positive knock-on effect in terms of performance and reliability concerns. From a supply chain perspective, a good connector should bring customers peace of mind, as it helps customers create pre-engineered systems, which makes for a repeatable and predictable process.
What makes the Micro CNX connectors stand out?

The MicroCNX sterile connector is the smallest sterile connector on the market, with a genderless design and hose barb size options of 1/16", 1/8", and 3/32". They are aseptic micro-connectors that connect tubing for small format assemblies. MicroCNX connectors provide a modern alternative to the often cumbersome and unreliable method of tube welding. These connectors fit in most systems because we took their size and weight into careful consideration in the design phase.
What inspired the launch of these connectors?

Customers were telling us about the pain points they faced in their traditional methods for small flow applications and tubing connection – and all the improvements they wished for. We listened and then embarked on the most extensive voice of customer campaign we had ever committed to. We wanted to really understand what these customers did and didn't need from their connectors, and the fruit of that campaign was our MicroCNX connectors.
We talked to over 50 industry representatives across biopharma, cell therapy, and gene therapy to help paint a better picture of how customers were using connectors, what they liked, and, more importantly, what they didn't like. Some of the key things identified in this information gathering process were that customers were looking to simplify production, decrease contamination risks, increase the repeatability and reproducibility of the connection process, eliminate the need for additional equipment and reduce their total weld and/or connection time.
Overall, they were looking for a simpler, faster, and smarter way to make sterile connections in their processes.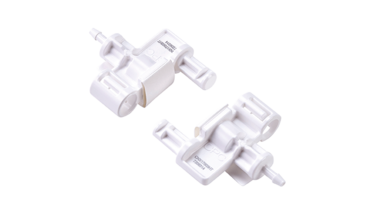 What challenges do you face in presenting an alternative to tube welding?

Tube welding, especially in smaller format tubing, is deeply ingrained in our customers' existing processes. It's an approach that has been used to enable closed processing for decades, but it comes with potential drawbacks and risks that can compromise sterility. A large part of our task is to teach people that an alternative exists. Connectors like ours offer a more reliable, consistent means of connection, and we want customers to know that. Connectors are still a relatively new technology, especially in the field of cell and gene therapy, so we know that it's important to keep sharing our knowledge with customers and demonstrating how effective connectors can be in small-volume closed aseptic processes.
Aseptic connections with the new MicroCNX connectors can be completed in three steps and up to four times faster than an operator using tube welding, which can require a dozen steps or more to achieve a successful weld – so we have a strong case!
What trends are driving innovations in the single-use space?

Most CDMOs and biopharma companies incorporate single-use bioprocessing equipment into their processes wherever possible. This is a trend I expect to continue. Typically, it takes five to seven years to progress from ground-breaking to running a qualified stainless steel facility. In contrast, a single-use, system-based facility might require only two to three years.
After the facility becomes operational, single use allows the biomanufacturer to process multiple drugs simultaneously in one space, or to make rapid equipment changeovers between production runs without compromising sterility. That push for efficiency and modularity within and across sites is a major driver.
We're also seeing a strong interest in standardizing single-use technologies, which begins with components purchased from single-use equipment suppliers. The same equipment, standard operating procedures (SOPs), and a shared supply chain create significant efficiency.
A growing number of companies are now engaged in small-volume (< 10 L) aseptic processes, such as early-stage drug development. You'll also see very small volumes in cell therapy, for example, where cell availability is limited or media is expensive, and in the development of small-batch autologous therapies. The single-use component industry is catching up to create solutions specifically for small-bore tubing in small-volume work. This includes applications, such as sampling, seed train expansion, analytical processing, buffer/media transfers, and early cell-culture processes, involving shaker flasks and rocker tables.
Single-use aseptic micro-connectors – such as CPC's MicroCNX connectors – are designed to connect in a sterile manner with small-bore tubing. This is something completely novel to the industry.
How do you hope to see biopharma operations improve in the future?

We've been working hard to address the concerns raised in our voice of customer conversations. There are long-standing industry needs and demands around faster, more efficient, and less operator-dependent production. Our product developments reflect those conversations. And that's where we see our MicroCNX connectors playing a major role today and in the future. These connectors help solve the issue of the industry's reliance on old-fashioned tube welding to make sterile connections.
Investment across all single-use manufacturers was already quite significant even before COVID-19, but the pandemic only served to reemphasize the fact that single use is the backbone technology that helps exciting new therapies reach the market much faster. COVID-19 taught all of us how to adapt quickly, collaborate effectively online, and pivot when necessary.
Nominations are open for 2022 Innovation Awards

Time flies, doesn't it? As we send up a cheer for our 2021 winners, it's already time for you to start nominating our 2022 winners! Nominations for The Medicine Maker 2022 Innovation Awards are open.
We'll consider all types of technology and equipment for the awards, provided they have been commercially released or are due for commercial release in 2022.
Nominations close on October 21, 2022.
Receive content, products, events as well as relevant industry updates from The Medicine Maker and its sponsors.