Manufacture
Advanced Medicine,
Technology and Equipment
Keeping CRISPR On Target
The buzz around therapies based on gene editing is increasing, with clinical trials already underway. Let's not forget the scientists working to improve efficiency and accuracy of the technology – for they are key to unlocking its full potential.
Mollie Schubert | | Quick Read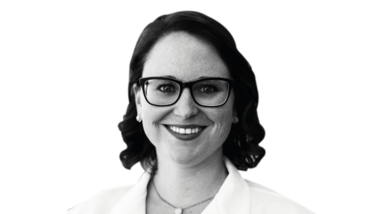 Since the advent of CRISPR (as a reminder: clustered regularly interspaced short palindromic repeats) gene editing in 2012, scientists have worked on improving the technology, as well as our understanding of genetic diseases. The ultimate aim is the development of CRISPR-based therapies – which might not be too far away. In 2020, we saw the first human dosed with an in vivo CRISPR-based therapy, known both as EDIT-101 and AGN-151587 (1), in a phase I/II clinical trial in patients with type 1 Leber congenital amaurosis (LCA) – a genetic condition where a single point mutation causes blindness. Publication of the trial results is expected to be around March 2024 (2). LCA is just one of many diseases that could be treated using CRISPR-based medicines. Other targets for in vivo or ex vivo CRISPR gene editing include cystic fibrosis (CF), sickle cell disease (SCD), and severe combined immunodeficiency (SCID).
In addition to the development of new CRISPR-based therapies, the technology is also being used in research to explore the creation of new models of disease, which may indirectly lead to therapies by elucidating pathological mechanisms and creating new opportunities to test potential therapies. But to faithfully recapitulate many disease variants and to unlock CRISPR's full potential, gene editing must efficiently and precisely modify the DNA. One research team – led by Bill Skarnes at The Jackson Laboratory (JAX), USA, – has developed a refined CRISPR/Cas9 methodology to improve precision (3). Cas9 is the CRISPR enzyme that targets and cuts DNA. After being cut, the DNA is repaired by the cell's natural repair mechanisms – either non-homologous end joining (NHEJ) and homology-directed repair (HDR). For many CRISPR experiments and potential therapies, the HDR pathway is preferred, as it is less error prone than NHEJ; the JAX method promotes error-free repair of CRISPR/Cas9-cut DNA by shifting the ratio towards HDR.
The improved protocol is now being used by the JAX scientists to research and develop cellular models of human disease, generated through the CRISPR gene editing of induced pluripotent stem cells.
As we move towards more testing and evaluation of CRISPR-based therapies for a variety of diseases, any potential off-target gene editing and their effects need to be carefully monitored and measured. Therefore, the measurement of off-target effects (OTEs) is another aspect of CRISPR research technologies that requires clear focus. Indeed, Integrated DNA Technologies (IDT) has developed a new research-use-only strategy for the quantification of multiple off-target sites in a single assay using rhAmpSeq technology (not intended for clinical or therapeutic applications).
Ayal Hendel – a pioneering researcher at Bar-Ilan University (Israel) developing CRISPR-based therapies for diseases, such as SCID – and his team have published a method to nominate potential off-target sites and then quantify them in cells using rhAmpSeq multiplexed amplicon sequencing. Notably, the same workflow can be applied to other model systems to characterize the off-target potential of CRISPR/Cas9.
As reporting of the first-in-human administration of an in vivo CRISPR drug follows hot on the heels of the first report of clinical results from an ex vivo CRISPR therapy (4), scientists worldwide are working to ensure that CRISPR technologies are as precise and controllable as possible in basic life science research and clinical applications. These ongoing and upcoming studies will certainly test and add to our knowledge of CRISPR genome engineering, eventually paving the way for a new class of gene therapy.
Receive content, products, events as well as relevant industry updates from The Medicine Maker and its sponsors.
Nature, "First CRISPR therapy dosed" (2020). Available at: https://go.nature.com/3nkLuBN
ClinicalTrials.gov, "Single Ascending Dose Study in Participants With LCA10" (2020). Available at: https://bit.ly/39ahgMH
WC Skarnes, E Pellegrino and JA McDonough, "Improving homology-directed repair efficiency in human stem cells," Methods, 164-165, 18-28 (2019). PMID: 31216442.
EA Stadtmauer at al., "CRISPR-engineered T cells in patients with refractory cancer," Science, 367, 6481 (2020). PMID: 32029687.