Manufacture
Advanced Medicine,
Drug Discovery
Keeping up with the Usain Bolt of Biotech
With many cell and gene therapies skipping phase III trials entirely, academics must get to grips with GMP early, while investors must consider manufacturing and process development as critical parts of a product's profile
Emily Hopewell, Patrick Rivers | | Longer Read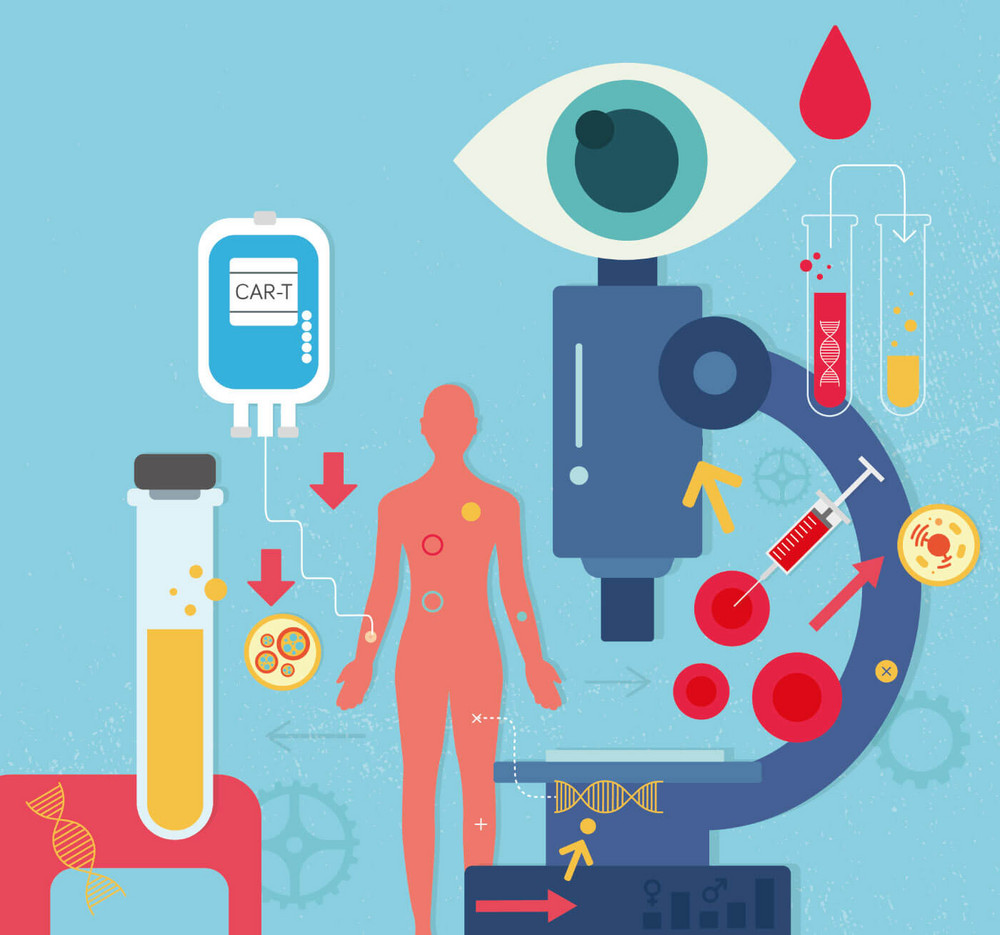 When I started working as a medical technologist in academia in the cell therapy field, it was like being part of a small family. The space was very exciting from a research perspective but there were few trials taking place and we seemed to have plenty of time to learn about the science and manufacturing processes. When I returned to the field following my time at graduate school, everything had changed. There were many trials involving CAR-T and other new cell and gene therapies. Although this was fantastic news, I could see that academia was struggling to train enough people to meet the needs of investigators who wanted to carry out an increasing number of trials.
The 21st Century Cures Act in the US also changed things for academia. Traditionally, academics would carry out phase I and II trials before handing over to industry for phase III and commercial scale up. But cell and gene therapies often skip phase III trials entirely, which means academics must be far more rigorous in terms of their approach to GMP. Academic training rarely covers what it takes to manufacture a product to GMP standards – my medical technology training didn't, for example.
It isn't just the approval process that is different for cell and gene therapies – the variability is also radically different compared to small molecules or biologics. Cell therapy alone encompasses T-cells, mesenchymal stromal cells, iPS cells and many more, all of which are manufactured using a variety of techniques. In the gene therapy space, there are different types of viral vectors to consider, which often work very differently. Standardized processes are rare and starting on a new therapy often means starting afresh when it comes to manufacturing.
Another challenge for academia is that once someone gets to grips with the manufacturing and is able to work to GMP standards, they will inevitably be drawn to industry. Many early stage cell and gene therapy companies have been successful in raising capital; in fact, R&D companies are probably better capitalized than they've ever been before. Biotech has the funds to offer lucrative salaries, so academic centers struggle to compete for individuals with the right skills – and it can be a real challenge explaining to human resources why our work differs from traditional clinical research.
And so we see an exodus of skill away from academic centers and into industry. Though this situation isn't inherently bad, it creates a real challenge for us in academia. We need a robust system in place that allows us to train the right number of people, while accepting that many won't be in academia for the long term.
Passing the mantle
In 2014, ISCT started its Early Stage Professionals Subcommittee to plan for the future. We realized that many of the leaders in the field were getting older and that we needed new members to take on the mantle.
In one of our early initiatives, we conducted a survey to characterize the job market and training availability and found that nearly half of the training programs were not accredited by a regulatory body, which meant there was a real lag between the demand for programs and appropriate regulatory insight (this is a gap that ISCT is aiming to help fill). Another interesting finding was that the majority of respondents had PhDs. This is all well and good, especially on the process development side, but the majority of workers in manufacturing don't require PhDs – these are the people the industry is lacking.
A key finding was that the respondents who had participated in training programs said they benefited from them, suggesting that we need to provide more such opportunities. And while ISCT has a cell therapy training course that is great for investigators who want to run trials, we must meet needs on the manufacturing side too. We intend to broaden our survey in the future so that we can determine how ISCT can move forward to strategically contribute to workforce development. This initiative is part of a wider drive by the organization to take the industry to the next level by addressing gaps in education. This grass-roots movement has been pushed by various subcommittees and embraced by ISCT's leadership (see The Medicine Maker's interview with ISCT President Elect, Bruce Levine, for that perspective).
I consider myself an early stage professional – fewer than 10 years have passed since my PhD. But I have seen the field develop at an incredible pace – so fast that it can be difficult for some segments to keep up. But with the right resources and people in place, I believe we can meet the challenge. And let's be honest, these are great problems to have! We know the science is sound and exciting – we just need to ensure we have the people available to take it to the next level.
Invest in Knowledge
By Patrick Rivers, Principal, Aquilo Capital, and Co-Chair, ISCT Business Models & Investment Subcommittee, USA
We know that manufacturing and process development are critical to the future of the industry, but another important factor in success is attracting investment funds. The investment community is not well-attuned to looking at manufacturing or process development as critical parts of a product's profile. To be fair to investors, companies can be reluctant to talk about manufacturing – it is often viewed as a part of their competitive advantage and something that they do not want to reveal to competitors. But that can make it hard for investors to ascertain what's going on behind the scenes or understand why development timelines might be delayed.
I am a scientist by training – mostly in protein engineering – but now I oversee research for a biotechnology investment fund based in San Francisco. I also serve as one of the chairs of ISCT's business models and investments subcommittee, which is part of the society's Commercialization Committee. The goal is to increase the industry's ability to raise capital from the investment community. To achieve this goal, education is essential.
A big part of our focus within the subcommittee is directing information to the investment community with a view to showing investors how to think about the way in which manufacturing is tied to the value of a therapy. And that's why we have created an initiative called "Investigators to Investors" – to facilitate a bi-directional flow of information from investors to and from key opinion leaders within the cell and gene therapy community. The central aim is to educate the investment community on the core challenges in developing cell and gene therapies, and how they might be similar or different to more conventional (and more familiar) therapies. We hope the initiative will lead to a flow of capital from the investment community and into the development of new therapies.
The ISCT takes a holistic approach to addressing gaps in education and skills in the cell and gene therapy field – and investors play an important part. To evaluate what the gaps are in the investment community, we carried out a survey. We had over 160 respondents, including venture capital groups, crossover funds, and public markets investors, and the results highlighted that manufacturing and the associated challenges were not as prevalent a concern as they should be. This is a reflection on the educational gap that we're trying to fill.
We're in the process of putting together a webinar and/or white paper that gives investors a roadmap on how to conduct due diligence on cell and gene therapy manufacturing processes. What are the right questions to ask? How do I assess this from an external perspective? And how can I look at a company with a different lens so that I'm not surprised when issues arise during manufacturing? In the end, it's an understanding of the challenges that we want to convey so that investors are equipped to ask the right questions on the path to value creation for a cell or gene therapy company.
Enjoy our FREE content!
Log in or register to gain full unlimited access to all content on the The Medicine Maker site. It's FREE and always will be!
Login
Or register now - it's free and always will be!
You will benefit from:
Unlimited access to ALL articles
News, interviews & opinions from leading industry experts
Receive print (and PDF) copies of The Medicine Maker magazine
Register
Or Login via Social Media
By clicking on any of the above social media links, you are agreeing to our Privacy Notice.
About the Authors
Emily Hopewell
---
Patrick Rivers