Manufacture
Analytical Science,
Bioprocessing - Upstream & Downstream,
Bioprocessing - Upstream & Downstream,
Technology and Equipment
Know Your Process, Know Your Product
When an industry grows rapidly, innovative approaches are required to ensure sustainable growth. Here, we speak to leaders at Ireland's National Institute for Bioprocess Research and Training – NIBRT – to find out how a focus on talent, training and technology is changing the face of the field.
Know Your Process, Know Your Product
How important is research at NIBRT?
Training is only one factor needed to build and expand biopharma's manufacturing knowledge base – research and new technologies are necessary to better understand biopharma manufacturing and the inner workings of cells, which will lead to improved manufacturing efficiencies.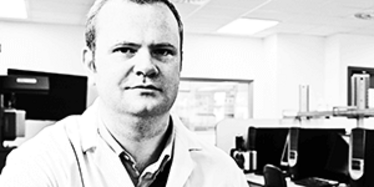 As the name suggests, NIBRT is not just a training institute – we also have an active research program. The majority of what we do within the research team is applied research to solve the problems faced within the industry, as opposed to more fundamental basic research. Another important point is that the research team is based within a fully functional manufacturing facility. This is very useful for us – and also for the trainees who come here since we want them to feel at home. For industry partners, our facility replicates theirs and I think this helps to provide comfort and confidence that we understand their problems. And for those who have never been in a biopharma facility before, like university students, it's an opportunity to understand what the world of biopharma manufacturing is all about.
What is your research focus?
In my group, we study both the product and the manufacturing process. On the product side, we look at factors such as expressability and manufacturability of therapeutic proteins, and we also develop analytical technologies to characterize the different variants of the protein that the cell produces. We also have a significant interest in the characterization of the glycosylation present on these proteins also. I work in synergy with Colin's team (see Believe in Bioinformatics). We generate significant amounts of data and he helps us make sense of it all. Together, we're developing and applying a variety of analytical and bioinformatics technologies to better understand what's happening to and within cells during processing.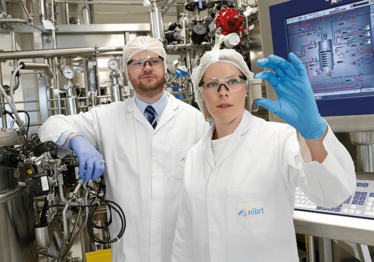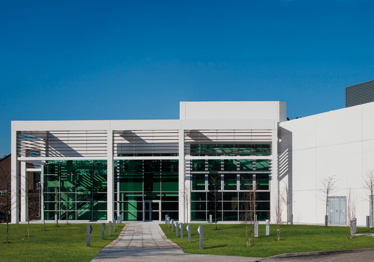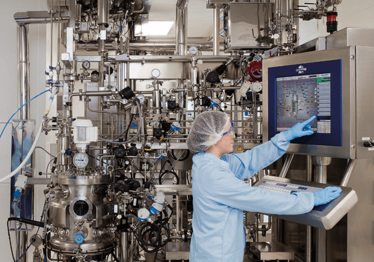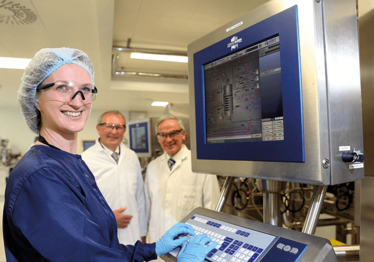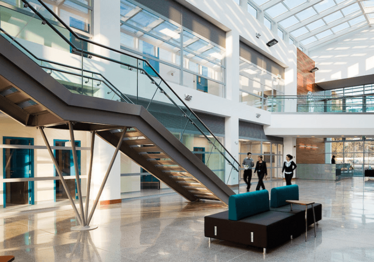 In terms of processes, we look at technologies and their practical applicability to biopharma manufacturing.
In terms of processes, we look at developing areas of analytical technologies and their practical applicability to better understand and control biopharma manufacturing. My group works hard on understanding how these platforms can be used to provide beneficial and meaningful information – but we also look at their limitations too. We're particularly interested in new separation technologies for intact protein analysis combined with high resolution mass spectrometry. We're aiming to close the loop on sequence confirmation and characterization of post-translational modifications to understanding the structural implications on the molecule and how they might affect its biological function.
Working closely with Colin, my group is also very interested in the CHO cell proteome to understand cellular behavior during bioproduction and how this potentially affects product expression and product quality. Colin looks at CHO cells on the genetic level by looking at the genome and the transcriptome using advanced next generation sequencing technology. The information that his team generates is incredibly useful as they generate relevant databases and informative bioinformatics tools that facilitate more in depth proteomic studies within my group. Ultimately, our goal is to look at how cells respond to different conditions and to identify process indicator markers that may facilitate deeper process understanding and manufacturing process control. We're also looking at expressability and manufacturability to enable process streamlining once lead candidate molecules have been identified. Another area of interest is the application of single-use technologies, in particular, the characterization of extractable and leachable compounds and understanding their potential effects on CHO cell behavior.
You've also been developing 'PATsule'…
That's right – we've talked about this technology before (https://themedicinemaker.com/issues/1115/smart-sensor-capsule/). PATsule is a mobile sensing probe that will be able to move around the bioreactor to help therapeutic protein manufacturers better understand and control the process. Sensor probes are already available but they are fixed, which means they just measure one specific point inside the bioreactor. But what is happening at one point in the bioreactor might not be happening at another point. Cells are unpredictable after all…
We're working closely with our collaborators in the Tyndall National Institute who are currently developing the device, and we hope to begin live testing of the technology in bioreactors later this year. Working with the excellent engineers and scientists in Tyndall, we're moving fast with the technology. And I think there's a real demand for this kind of advanced process understanding.
Train and Retain
By Killian O'Driscoll, Projects Director at NIBRT
Finger on the Biopharma Pulse
With John Milne, Bioprocessing Training Director at NIBRT
Believe in Bioinformatics
With Colin Clarke, Principal Investigator at NIBRT
Receive content, products, events as well as relevant industry updates from The Medicine Maker and its sponsors.