Manufacture
Bioprocessing - Upstream & Downstream
May's Top Biopharma Headlines
What happened in May in the biopharma industry? Here's our roundup of the biggest headlines and research
Stephanie Sutton | | 3 min read | News
FDA limits Janssen vaccine

The FDA has limited use of Janssen's COVID-19 vaccine to individuals over the age of 18 years of age where other authorized COVID-19 vaccines are "not accessible or clinically appropriate." Individuals can also elect to receive the vaccine in certain circumstances. The FDA decision is based on the risk of thrombosis with thrombocytopenia syndrome (TTS).
"We recognize that the Janssen COVID-19 Vaccine still has a role in the current pandemic response in the United States and across the global community. Our action reflects our updated analysis of the risk of TTS following administration of this vaccine and limits the use of the vaccine to certain individuals," said Peter Marks, director of the FDA's Center for Biologics Evaluation and Research.
Sanofi partners with McLaren Racing

Last week, I wrote about biopharmaceuticals in space and here we have another cool topic: race cars. Sanofi has partnered with McLaren Racing to "accelerate efficiency and performance in support of the company's ambition to attain world-class standards of manufacturing excellence." The collaboration builds on a successful pilot from 2021 and will now expand to more than 100 of Sanofi's production lines. Sanofi isn't the first pharma company to collaborate with McLaren. McLaren uses digital and analytical expertise with the aim of anticipating and resolving issues before they happen. Modeling and simulation are key tools in the McLaren tool kit – and biotech companies are just as eager to reach the checkered flag first!
Restarting Duchenne muscular dystrophy gene therapy

Pfizer is preparing to open the first US sites for its phase III study of its fordadistrogene movaparvovec gene therapy for ambulatory patients with Duchenne muscular dystrophy. Many trials in the phase III study (CIFFREO) of the drug were placed on hold in December 2021, following a fatal serious adverse event that occurred in a phase 1b study involving the non-ambulatory cohort. Regulatory authorities in the UK, Canada, Taiwan, Spain, and Belgium have since re-approved the start of the phase III study. The FDA lifted its clinical hold on the IND application after Pfizer dealt with requests relating to potency assays and made protocol amends. The company anticipates that nearly all of the CIFFREO sites will be open by the end of June 2022.
Addressing HIV with mRNA

With the mRNA approach to vaccination now being proven, where do companies go next? IAVI and Moderna are launching a clinical trial in Africa for an mRNA-based HIV vaccine. The vaccine has already been partly tested in a study involving IAVI and Scripps Research, with a response rate of 97 percent in participants, but now it will be combined with Moderna's mRNA approach.
Other Announcements

Top facilities. ISPE announces the category winners for the Facility of the Year Awards; winners include CRISPR Therapeutics, Janssen Biologics, Catalent, and Takeda (link)

NIBRT, Kerry Group and ValitaCell announce partnership to study properties of protein hydrolysates in cell culture media during commercial manufacture (link)

Pfizer to acquire Biohaven Pharmaceutical for $148.50 per share (link)

BMS phase III CheckMate-901 trial of Opdivo and Yervoy does not meet primary endpoint of overall survival (link)

AstraZenenca strikes deal with UK-based RQ Biotechnology to design and develop early-stage monoclonal antibodies against SARS-CoV-2 (link)
Cytiva opens manufacturing facility in Grens, Switzerland, that will serve as a center of excellence for the company's cell and gene therapy business (link)

PCI Pharma Services invests $100 million in Bedford, New Hampshire campus and expands aseptic fill-finish and lyophilization capabilities (link)

FDA authorizes shelf-life extension from 18 months to 24 months for specific lots of Eli Lilly's bamlanivimab (link)

Waters opens innovation and research laboratory at University of Delaware; brings together students, faculty and Waters experts to address challenges in biopharma (link)

Bayer ends licensing agreement with Atara Biotherapeutics for mesothelin-directed CAR T-cell therapies (link)

Catalent invests $175 million to expand manufacturing facility in Winchester, Kentucky (link)
---
Leverage Proven Technology to Speed Path to FIH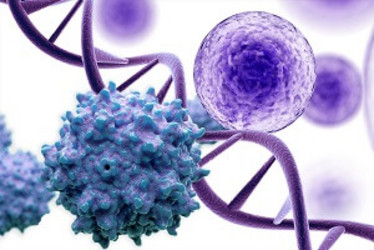 GPEx® Lightning is a fast, flexible way to shorten the path to production of phase 1 material. During this talk, we share the latest data leveraging GPEx® Lightning to generate highly stable, highly productive cell pools.
---
Receive content, products, events as well as relevant industry updates from The Medicine Maker and its sponsors.