Manufacture
Advanced Medicine,
Contract Manufacturing Services,
Facilities,
Bioprocessing - Upstream & Downstream
Modular Flexibility in the Manufacturing Multiverse
With pipelines diversifying, it's time to take a long hard look at manufacturing to ensure that facilities are flexible enough to cope with multiple modalities – including cell and gene therapies.
sponsored by CRB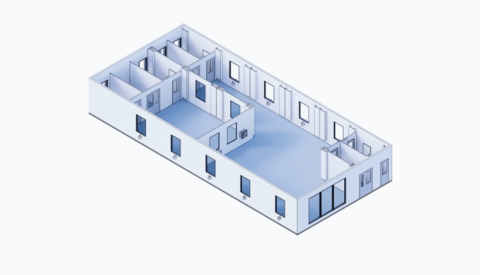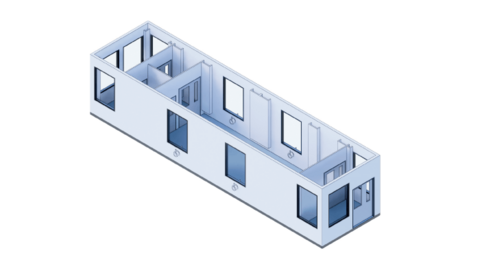 For many in the industry, particularly CMOs, there is a level of need that has never been seen before – the demand for new and flexible GMP manufacturing capability is unprecedented. Pipelines are diversifying to the point that manufacturers and CMOs may often be working with different therapeutic modalities, including monoclonal antibodies, vaccines and, increasingly, advanced therapy medicinal products (ATMPs), such as cell and gene therapies.
According to Peter Walters, ATMP Concept Designer at CRB, the industry has had a few decades to understand and optimize processes for producing mAbs. "There may be nuances in each process, but generally speaking the production platform is well established in terms of unit operations and key steps," he says. "For ATMPs, however, processes can differ greatly between each therapy, with completely different unit operations and varying numbers of processing steps. For example, "gene therapy" could describe a therapy using viral vectors or mRNA, and both have very different production requirements."
There are challenges for manufacturers and CMOs when it comes to incorporating these varied capabilities under one roof – alongside manufacturing capabilities for more established therapeutic modalities. As well as ensuring appropriate segregation between different projects and unit operations, the facility must be able to easily swap from producing one therapeutic modality to another – or from one cell therapy to another that uses a very different manufacturing process. And that's while remembering that, in every case, time to market is crucial. Many new therapeutics have a small target patient population and the company that serves the market first may own that market. For CMOs, there is a need to help customers move quickly, while also keeping a close eye on their own agendas: candidly, maximizing market share and protecting their reputation as a quality entity and expert partner.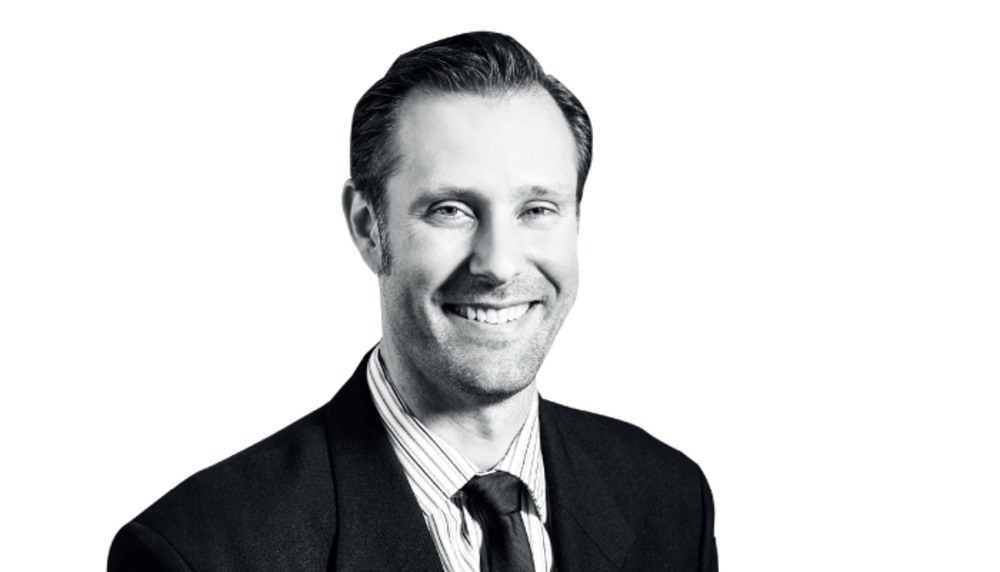 Modular, agile, efficient
When building new capacity, timelines tend to be long. It is not uncommon for manufacturing and business needs to change while construction is taking place, meaning that the final facility may no longer meet current needs when it is built. And that's why modular manufacturing options, which are much faster to deploy, are now a popular approach for companies that need greater flexibility. In 2020, CRB launched SlateXpace, which uses scalable and agile suites that allow manufacturers to easily change between modality-specific manufacturing processes. The suites can be deployed in existing warehouse space – and companies can deploy either just one suite, or mix and match to get the right combination of capabilities.
"Our aim was to develop an inspirational and game changing approach to manufacturing. With so many companies today producing different types of products under one roof, we realized that a multimodal facility could be highly beneficial," says Walters. "We delivered a few presentations on the concept at the start of 2020 – and received a resoundingly positive response from industry. Since then, we've further developed the idea into a practical solution that CRB can offer to customers: SlateXpace."
It is a modular operating system – a modular space that is multimodal in terms of how it can be used.
According to JP Bornholdt, a process architect and engineer at CRB, SlateXpace is a way to "templatize" manufacturing – making it easier for companies to pivot between different manufacturing programs, without the need for renovations and extensive downtime. "The approach draws on portable single-use equipment that can be moved, reconnected, and reconfigured as necessary," says Bornholdt. "The manufacturing space and facility are static, but there is flexibility to embrace different product/process development needs by changing out the equipment."
Right now, SlateXpace has been test fitted for mAbs, vaccines, viral vectors, plasmids, allogeneic cell therapies, autologous cell therapies, and mRNA therapies, but other solutions are being worked on as the industry need presents. Bornholdt explains: "After speaking with clients, we identified the most popular modalities that companies are chasing, but the base is very flexible so it's part agnostic. We do not put a cap on anything by saying that we only support certain modalities."
The adoption of mobile cleanrooms and modular manufacturing boxes has been increasing for some time, but Walters and Bornholdt emphasize that SlateXpace is more than just another cleanroom box. "It is a modular operating system – a modular space that is multimodal in terms of how it can be used," says Walters. "We are not trying to sell a one-size-fits-all solution. We listen to what each client needs, and work to really understand their manufacturing processes, product, and business goals. We then design a solution with the right combination of modules. And we can work very quickly because of the pre-work and pre-design that has gone into SlateXpace."
"Many companies can produce cleanroom boxes – but what happens inside that box is most important," adds Bornholdt. "You want to work with experts that can put your process inside the box and connect the box to a functional facility. We don't just sell boxes and expect the client to figure it out." CRB manages the project, including design, fabrication, delivery, equipment selection, installation, and training. "We not only hand you a solution that is ready to be driven, but also provide the map to get your manufacturing process where it needs to be."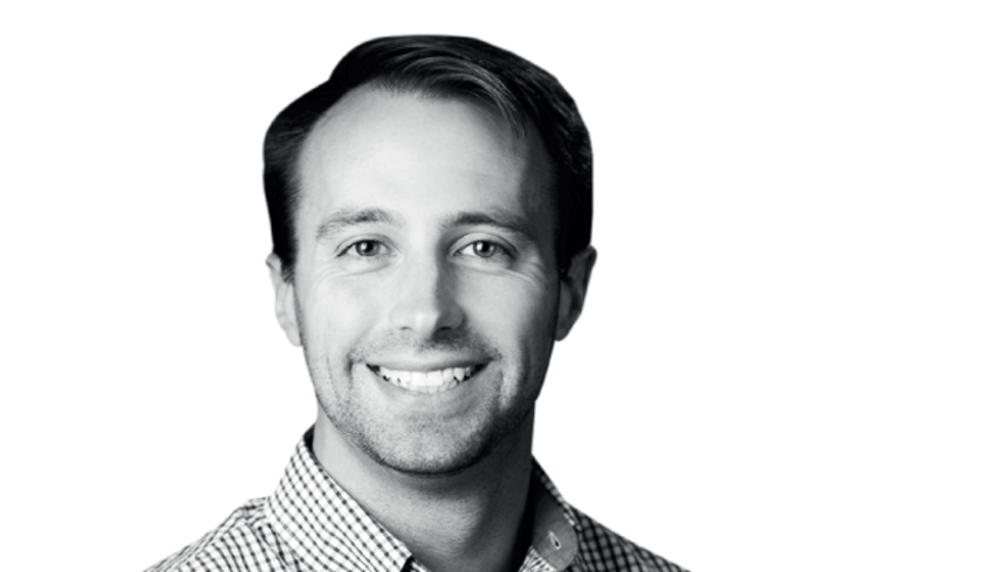 Fit for the future
The COVID-19 pandemic and the push to develop and manufacture new therapies and vaccines quickly via initiatives, such as Operation Warp Speed, have had a huge impact on industry timelines. In the future, it could be the new norm for clients to expect "warp-speed" style schedules from their CMOs – and that means pushing the limits of what's possible when it comes to getting new facilities and capabilities up and running. "We've had customers come to us asking for an urgent, complex facility concept in a matter of weeks – and we've been able to do that," says Walters. "Multimodal manufacturing is something that can be designed and deployed rapidly. Rather than having distinct rooms with distinct unit operations, it is about being able to use your rooms for different processes depending on your needs."
Companies that already had flexible manufacturing spaces that could be up classified or down classified as required before the pandemic were in beneficial positions. But there were very few companies able to take advantage – and equipment costs and availability proved to be a hurdle for many. It's true that not all companies will require a high degree of flexibility, but for the increasing number of companies that do need to shift between different production platforms – or those who may be expected to support future pandemics with emergency manufacturing – SlateXpace offers that capability.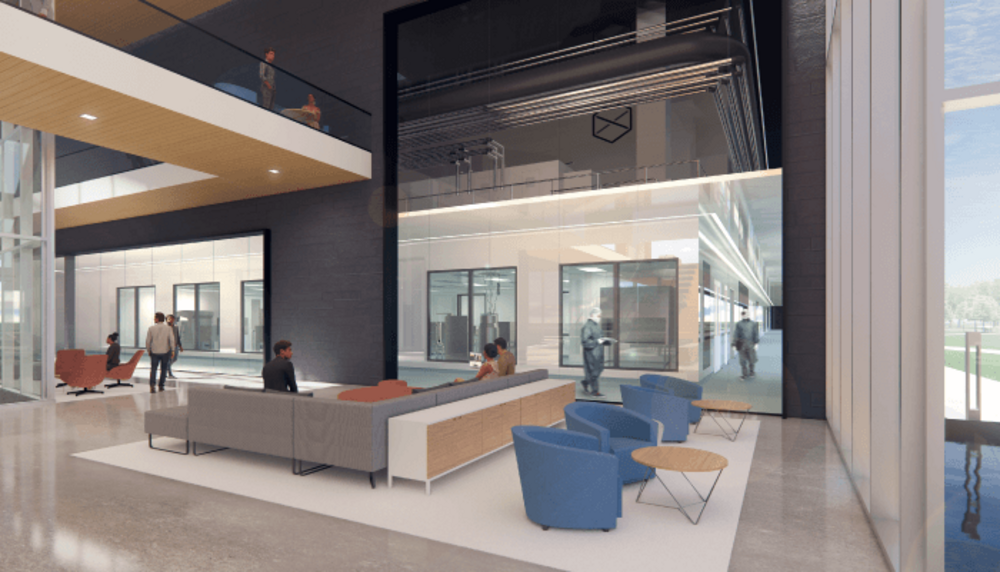 ATMP ready!
According to Walters, SlateXpace is highly suited for the manufacture of ATMPs. "ATMPs benefit enormously from flexibility as there are often a lot of questions in the clinical stages – and the field itself is relatively new, so processes and technologies continue to evolve. New modalities are emerging too," says Walters. "mRNA wasn't a hot topic a few years ago, but is a rising star today. There is a huge amount of development in the field and new production platforms coming out of research – and many companies want to cover all areas in their pipeline. To do this, flexible space is essential."
"ATMPs have incredible potential – we found it important to reach out to our clients in this space to understand their needs and the challenges they face," says Bornholdt. "ATMPs will shape the future of the biopharma industry. At CRB, we work with all types of biopharma manufacturing processes and we've touched a wide range of ATMP projects over the years, but increasingly we were seeing clients with multimodal needs."
Bornholdt also points out that technologies and processes continue to evolve for mAbs and other established therapeutics – which means that greater flexibility in manufacturing and the ability to adapt to new approaches will be important for all areas of biopharma manufacturing. "There's a lot of technology – from automation to small batch processing – coming down the line that is easier to deploy if your operations are more flexible," he says. "Over the course of 2020, we talked with many companies going through growing pains as they sought more capacity, and I think many now understand the importance of flexible options for future success."
Subscribe to The Medicine Maker Newsletters