Manufacture
Ingredients,
Formulation,
Standards & Regulation,
Small Molecules,
Dosage Forms
Moving Away From "Quality by Fear": Part II
In this discussion, experts from IPEC-Americas give their view on the Novel Excipient Review Pilot Program taking place in the US. And discuss their hopes for the future of excipients and formulation.
Stephanie Sutton | | Interview
Fear of the unknown has made pharma companies reluctant to use novel excipients. And excipient manufacturers – due to uncertainty in realizing business benefits in developing new excipients for pharma are reluctant to make significant investments. But things could be about to change. In September 2021, the CDER launched a Novel Excipient Review Pilot Program to allow excipient manufacturers to obtain FDA review of certain novel excipients prior to their use in drug formulations.
I recently discussed the importance of novel excipients and the pilot program with five experts from IPEC-Americas.

You can watch the full panel discussion here

But for those who would rather read than watch, here is an abridged version of the discussion. In Part I of this roundtable write up, we focused on the importance of novel excipients and why their development had not been a priority. In Part II, we focus on how IPEC-Americas has been raising the banner for novel excipients – and how they hope the Novel Excipient Review Pilot Program will help.
The Roundtable Participants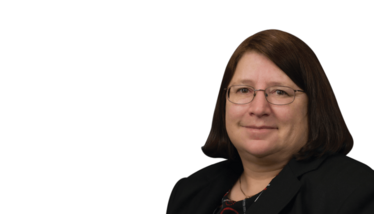 Kathy Ulman, President and owner of KLU Consulting, and Vice Chair of the Regulatory Affairs Committee at IPEC-Americas.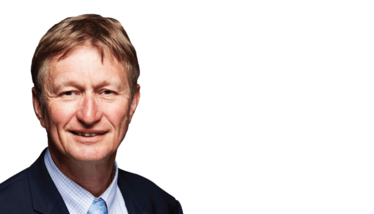 Nigel Langley, Global Technology Director for BASF and current Chair of IPEC-Americas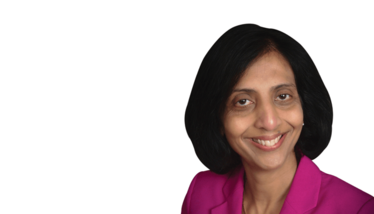 Meera Raghuram, Director for Regulatory and Sustainability at Lubrizol, and Chair of IPEC-America's Regulatory Affairs Committee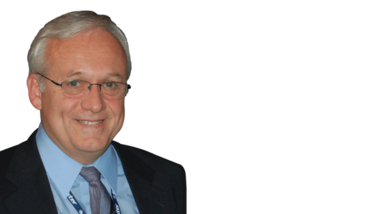 Dave Schoneker, President and owner of Black Diamond Regulatory Consulting, and one of the original founders of IPEC-Americas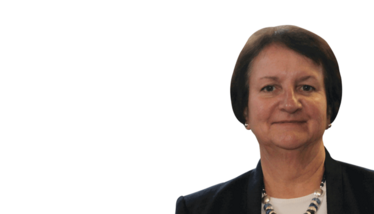 Priscilla Zawislak, Global Regulatory Affairs Advocacy Manager at International Flavours and Fragrances (IFF), and the Immediate Past Chair of IPEC-Americas
Over the years, how has IPEC been working with the industry and the FDA on this topic?

KU: IPEC-Americas celebrated its 30 year anniversary recently and we've been developing a regulatory strategy for new excipients since its inception! In fact, the 2005 guidance mentioned earlier, which describes some of the studies that need to be done on novel excipients, was largely based on some of IPEC-Americas's recommendations. Then around 2008/2009, IPEC-Americas established a novel excipient evaluation procedure – an independent external review of excipients that we hoped would allow regulators to view excipient safety information from an independent panel of toxicologists, facilitating the approval of novel excipients.
Unfortunately, it didn't take off the way we hoped. Around 2015, we realized that we needed additional support from the industry, so we reached out to the IQ Consortium and asked them to partner with us to help promote an independent review of excipient safety. Members of IPEC-Americas and the IQ Consortium were then granted a meeting with the FDA. As a result, the FDA suggested some potential pathways in our pursuit of an independent review process.
And then we were all delighted in 2019 when the FDA opened a docket where people from the industry could provide comments on whether or not a novel excipient program would be beneficial. We believe those comments influenced the FDA in coming out in September 2021 with their Novel Excipient Review Pilot Program. We were ecstatic when that happened!
NL: The meeting in 2017 with the FDA was pivotal because we felt that we really connected with the agency on this topic. The FDA then stimulated interest through the USP to issue a global survey, aimed at formulators – and with specific questions that some of us on the panel actually provided input into. It's important not to overlook the USP's role.
DS: When IPEC-Americas tried to develop its own independent panel, it involved world class toxicologists, but users may have had concerns that the FDA was not part of the assessment. This is, I think, why the program did not take off. But in the last five or six years, discussions with the FDA have intensified; it understands that novel excipients are needed for innovation in drug development. It's been a matter of getting the stars, the moon and the sun to align – so that everybody understands the need for novel excipients.

KU: Going back to what Nigel said about the USP; when we tried to get our program up and running before, we spoke with USP and they agreed that the pending monograph system, similar to that for APIs, could be adapted for excipients, so that when a novel excipient or a drug containing a novel excipient was approved, the monograph would be ready. However, the discussions didn't go any further. Now that we have the FDA pilot, we hope the USP will consider moving forward once again with a pending monograph system for excipients.

PZ: Kathy brings up an excellent point about the USP's pending monograph process. Unfortunately, this is restricted to APIs. With our novel excipient program, we worked with USP to see if we could get a pending monograph process incorporated for excipients, but that would also require FDA approval as the USP can't make that decision alone. But there may be a possibility to extend the pending monograph process to novel excipients, so that the FDA and USP process are concurrent.

DS: We had some really good discussions with USP, but there was some concern about how novel excipients could fit in with their current policies. This new pilot program could open the door to initiating those discussions again with both the USP and the FDA. Having a quality standard already developed and ready to go when you have completed the safety assessment would give everybody everything they need to minimize risk and move forward. It would be nice to know that a standard has been established when the material starts being used in a drug product for the first time.
The USP can't publish a monograph on something until it actually has a precedence of use, but this concept of a pending monograph – if we can get over some of the internal policy hurdles that exists – really would have some benefits and facilitate the use of novel excipients.

NL: Ultimately, this is an industry challenge. It's challenging to tackle independently, but through collaboration we are now starting to see progress. Going forward, we're also going to need to think about this globally – it is a global issue! The US FDA is just one regulator and we're going to need more stakeholders to be successful on a global level.
The window for proposals for the pilot closed recently. What kind of innovations are you hoping to see?

PZ: The pilot program will only involve two excipients each year for two years. It is an excellent start, but there are many novel excipients for which companies have been trying to gain traction for years. If this pilot is successful – and we have every expectation that it will be – I hope that future expansion will incentivize companies to develop more novel excipients and encourage pharma companies to consider using them.
Building on what Nigel said earlier, I also hope the program will stimulate excipient innovation in the global pharmaceutical industry. This is a US program, but it could have global implications because so many countries look to the FDA. We recently met with Pharmacopeial Discussion Group (which involves USP, EP, and JP) and we've asked them to look at novel excipients because, as the FDA looks at developing a regulatory process in this area, the compendial process becomes a part of that too.
DS: If the pilot is successful and becomes a full program, I honestly think it will be the greatest innovation in excipients and drug development that I've seen in my career.
But it is critical for the scope of the program to be expanded to allow for all types of novel excipients to take advantage; it cannot just be focused on new chemical entities or chemically modified materials that have never been used before. I think the biggest benefit of this program long term is if it expands to co-processed excipients, new routes of administration, higher levels of use, and use of food additives and cosmetic ingredients for the first time in a pharmaceutical application.
A topic that needs to be discussed with the FDA down the road is a refined definition for novel excipients. Many things fall into the classification of novel excipient, but in some cases it could be argued that they are not so novel; they may be unique in that they haven't been used in a specific way before but some materials have been around for years and there may be ways to perform bridging studies as there should be very little concern from a safety perspective.
PZ: We've mainly talked about the benefits for excipient manufacturers and the pharma companies, but ultimately the potential public health benefit of novel excipients is really key. Not having a regulatory pathway is leading to less than optimized drugs.
DS: I think one of the things that shocked the FDA was when folks from IQ consortium – and from big pharma and innovator companies – presented specific case studies of where drug products that would have significant patient benefit were killed because of the fear of using a novel excipient. These stories came from multiple companies and I think it was an important point to bring home to the FDA.
PZ: Our company has submitted a candidate for the pilot, but we've been working with customers for a number of years on things that aren't just new chemical entities, but more modified excipients for different levels of use. Formulators often run into the phrase "formulate by IID" – the FDA's Inactive Ingredients Database. If it doesn't fit the IID parameters, then there's been a lot of reluctance to move forward – even with a modified excipient because it is still considered novel. As the program advances, I hope we can get away from formulating by IID and be able to use novel excipients and existing excipients in novel ways. The generic industry is really clamoring for this type of approval process.

NL: What I would like to come out of all of this is a future where pharma companies and excipient companies work much closer together – with more transparency about what pharma companies need and how we can collaborate to find a solution. Meaningful conversations early on in development will help a lot.

MR: I'm very excited about the program, and so is industry in general. But something to keep in mind is that, when the pilot program announcement came, there wasn't much time for everybody to make their submissions – and not everyone would have had their dossiers fully ready or the amount of pharm tox data required for the submission. I think there was some hesitancy too about how the data will be evaluated and what information will be posted publicly. I think it would be really useful for the program to be expanded and extended to make further decisions.
Once the program concludes, what are the biggest priorities?

PZ: In summary, I think the pilot is a great idea, but I'd like to see it expanded to all types of novel excipients to get away from current paradigms. I also hope other countries will look at the process and adopt certain aspects.

KU: It will be important for pharma companies to partner with their excipient manufacturers to develop the packages that are going to be necessary for the evaluation. The safety studies alone are very expensive and if the excipient company is taking on that full responsibility there could be problems. Management at chemical companies can change quickly and they may not want to spend money on something that won't be commercial for a while. Partnering with pharma companies and working together – perhaps with the pharma company doing some studies with the excipient and their active drugs – will really help.

DS: To sum up my thoughts, I think there are two critical areas for the future success of the program: i) expansion of the program to all types of novel excipients and ii) globalization to get similar approaches used by other regulators. Pharmaceutical companies like to have one formulation for the world – they don't want to have one formulation that works great with novel excipients in the US, but then have to do something else in other countries.
I think it is critical that FDA and the industry turns this into a permanent program which can be used for all types of novel excipients – otherwise there will be major problems in drug development down the road. Once we do that, perhaps we could even pursue an ICH guide to help with global acceptance. It may take a while to get to this stage, but we've already been advocating for an independent pathway for novel excipients for over 30 years and we're not going away now!
PZ: Now we're at this stage, I like to think it won't take quite so long to get to something like ICH level!
NL: I agree with everything that has been said. As a final thought, I also think that more of the science will come through. Excipients are more functional than inactive and perhaps in the future we could see better acknowledgement that excipients have true functionality. The science will show that there is an equal place for excipient makers in the industry, which will drive the design of future materials that are fit for specific pharmaceutical applications. I think we have a very bright future, both from the regulatory landscape, the adoption of novel excipients, and also in terms of scientific progress.
MR: The panelists have covered almost everything, but last but not least, I hope that FDA will issue some policy and guidance, especially an update to the 2005 pharm tox guidance, which would give the industry a chance to anticipate and to be responsive.
In the field of medical devices, innovation is being spurred by allowing developers to consult with the FDA on their projects with no strings attached. Such consultation with the excipient industry could be very helpful to promote the development of novel excipients.
Receive content, products, events as well as relevant industry updates from The Medicine Maker and its sponsors.