Manufacture
Advanced Medicine
New Kid on the (ATMP) Block
What role will CAR-Tregs play in the growing advanced therapy landscape?
Maryam Mahdi | | 4 min read | Interview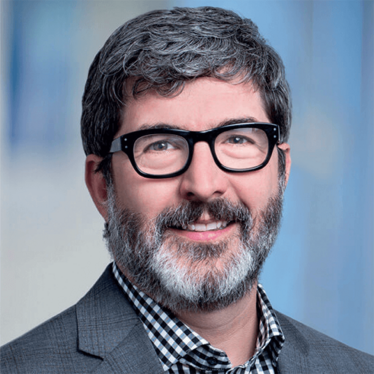 The advanced therapy sector is bursting with innovation and, though some product types have become increasingly recognizable in recent years, others with strong therapeutic potential are still emerging. Among the latter are CAR-Treg therapies. Though relatively new, these therapies are now beginning to be translated into the clinic, with Sangamo launching the first-in-human trial to use this therapeutic approach. But, because the modality is still in its infancy, what considerations must be made to see it finally reach patients? Jason Fontenot, Chief Scientific Officer at Sangamo, explains how CAR-Tregs may help transform the lives of patients living with a variety of autoimmune and inflammatory disorders – and how lessons learned from the development of other advanced therapies will help inform the future of this novel therapy.
What are CAR-Tregs?

CAR-Tregs are a type of cell therapy based on a type of cell from the immune system called regulatory T cells (Tregs). To produce CAR-Tregs, we genetically engineer Tregs with a chimeric antigen receptor (CAR). This allows us to precisely target autoimmune and inflammatory disorders, leaving the rest of the immune system and body capable of dealing with infections.
What challenges will they address?

Across several disease areas, there is a need for better therapies. For example, kidney transplant patients are one of many groups who need access to improved options. These patients must undergo lifelong immunosuppression so that they don't reject their donor kidney because their immune system perceives it as a foreign object. Immunosuppression also leaves these patients vulnerable to other infections.

CAR-Tregs solve this problem; we can target immune regulation of the kidney, essentially teaching the immune system to not go after the foreign kidney while leaving the rest of the immune system intact.

We're currently running a trial for our CAR-Treg cell therapy candidate – TX200 – that is studying the potential of CAR-Tregs to reduce or eliminate the need for lifelong immunosuppressant treatment for kidney transplant recipients. TX200 is an important milestone because it is the first-ever dosing of a human with a CAR-Treg cell therapy candidate. We use the kidney recipient's own Tregs as the starting material, engineer them, and then infuse CAR-Treg cells after the transplant.

CAR-Tregs have the potential to transform medicine's ability to treat or even cure many autoimmune and inflammatory disorders, such as multiple sclerosis, rheumatoid arthritis, irritable bowel disease, or type 1 diabetes. Simply put, the potential to help patients is enormous!
Are there any limitations to their use?

One of the current challenges is understanding optimal cell dosing. Our hope is that a small number of CAR-Treg cells will be effective, which means we will be able to dose more patients on a faster timeline, but we need to conduct additional studies to determine the ideal dosing.
What lessons learned from CAR-T cell development can be applied to the production of CAR-Treg therapies?

The use of CAR-T cell therapy to treat oncology has made a lot of progress. Researchers have found that the more cells you put into the patient, the greater the chance of eradicating the cancer. And, because cancer is often a lethal disease, we know that there's a tight timeline to administer treatment.

These are two key differences we believe will help increase the accessibility of CAR-Tregs: the time we have to treat or cure the disease, and the volume of cells needed for an effective treatment. We are trying to slow the rejection or pathology of an autoimmune disease, which usually isn't rapidly lethal, so we have the luxury of more time compared to cancer treatment. We also hope that a smaller number of cells can be effective. We are conducting tests to understand optimal cell dosing and hope that we can use CAR-Tregs to treat more patients, faster, and with fewer cells. There are certain economies of scale we believe we can achieve, but we need to conduct additional testing first.
What are your predictions for the future of CAR-Treg use?

With TX200 and other CAR-Tregs, we have a living medicine that can use a full repertoire of cellular functions to treat disease and respond to the changing conditions of a patient. Further, CAR-Tregs can be highly specific and target immune regulation exclusively to tissues where the problem resides while leaving an individual's immune system intact to manage infections or fight cancer. We're thrilled to have proof of concept and will continue to conduct new trials to refine our understanding of CAR-Tregs. With this information, we have a real opportunity to transform treatment for autoimmune or inflammatory diseases.
I strongly believe that CAR-Tregs will offer a fundamentally different way of treating diseases, with the potential to bring patients into remission. We look forward to conducting additional trials that uncover the full potential of this new therapeutic modality.
Receive content, products, events as well as relevant industry updates from The Medicine Maker and its sponsors.