Manufacture
Business Practice,
Supply Chain,
Trends & Forecasts
No Deal; No More
Did the pharma industry get everything it wanted from a UK-EU Brexit deal? Were worries over border delays and shortages of medicines warranted? After years of speculation, we reveal what Brexit really means for pharma – so far.
James Strachan | | Longer Read
A deal between the UK and the EU was struck on Christmas Eve 2020. The text – running to 2000 pages – allows for "zero tariff, zero quota" goods trade now that the UK has left both the single market and customs union at the end of the transition period (1). The EU-UK Trade and Cooperation Agreement contains a wide range of provisions, including fishing, aviation, nuclear energy, dispute settlement – but what about medicines?
The text contains (a welcome) annex on medicinal products, which provides for mutual recognition of Good Manufacturing Practice (GMP) inspections and certificates, meaning that manufacturing facilities do not need to undergo separate UK and EU inspections (2). Richard Torbett, Chief Executive of the Association of the British Pharmaceutical Industry, described this provision as "a huge benefit" in his evidence to the Lords European Union Committee (3). He also thought the commitment to regulatory co-operation in future was a good signal. "We do not know exactly what it will look like yet, but the principle is very welcome," he said. The deal also gives the UK the option to continue to participate in Horizon Europe – provided both parties can agree on the terms.
However, the medicines annex notably does not provide for the mutual acceptance of batch testing certificates – one of the UK government's states aims for the negotiations (4). This aspect was a "big source of concern" for Torbett. "Every batch of every medicine and every vaccine has to be tested, which means that a certain number of doses are taken out of the supply chain and put through laboratory processes of various sorts to test purity, toxicity, and so on," he said. "It is a costly and difficult process; it takes time and resource, and it takes chemicals. If you think about the scale of that, we have 12,000 types of medicines going to the NHS, and we have multiple batches per year for each of those 12,000."
"We were disappointed not to find a commitment to the mutual recognition of batch testing," says David McClelland, Head of EU Biologics Operations at Merck. Interestingly, the US and the UK agreed in 2019 to roll over the US-EU MRA. And that means UK medicines exporters must now factor parallel batch testing when exporting to the EU, but not the US – a complete reverse of the situation prior to the full implementation of the US-EU MRA in 2019. The same also applies to the CETA agreement.
"This will be an ongoing cost for us," says David Jefferys, Senior Vice President at Eisai Medical Research. "Having to qualify for each and every batch twice will obviously double the cost in that area."
The batch testing of finished drug products is not a major concern for Merck, according to McClelland. "Finished product testing is often done in house by manufacturers or more specialist testing houses and tends to be fairly straightforward analytical testing or microbiology testing," he says. "The core of our business is further upstream, and involves more intensive and complex biological methods, such as cell line characterization. While this is a smaller part of our business, it is still a concern because we want to be able to offer all aspects of testing, at all stages in the process for our clients."
In addition to the cost concerns, one comment from an audience member during the ABPI and BIA's Brexit webinar painted a worrying picture for the delivery of CAR T cell therapy. "I am unclear what the expectation is to be able to batch release a CAR T, for example, which may be a batch for one unit per person," she said. "We don't have the technology transferability in the UK, we don't have the testing that would be required to test these products, and it would be really difficult to transfer a bag of cells to an independent laboratory. Given the supply chain for a CAR T is a matter of days in some cases, introducing batching testing in this way without some kind of exemption for cell therapy could end up with products not being sold here or delays that could ultimately result in a patient death."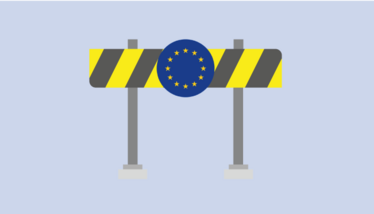 Jason C Foster, CEO of Ori Biotech, a cell and gene therapy manufacturing technology company, was also concerned about processes for QC release of autologous products. "QA and QC are already huge bottlenecks in the process today," he says. "The same level of quality control and batch release are required for a single dose of an autologous cell therapy as are required for a whole batch of small – and to some extent large – molecule drugs." However, Foster also points out that some autologous therapies are manufactured in Europe and distributed as far as Australia – though companies will have factored in batch testing requirements early on.
For now, the UK has agreed to unilaterally recognize batch tests certified in the EU – at least until 2023. "That is helping the industry to avoid an immediate impact on products flowing into the UK," says McClelland. "But the industry as a whole needs more certainty about what's going to happen in 2023 – creating adequate UK-based testing is not something that's going to happen overnight."
And it's an area that represents another "big source of concern" for Torbett and the ABPI. "We would very strongly urge the Government to reconsider [ending unilateral recognition]," he said. "It would lead to a huge amount of cost, complexity and, ultimately, delay in the supply chain, which nobody wants. It is of no benefit, it is entirely duplicative, and those resources could otherwise be spent in other areas."
Jefferys was pleased that there was a deal, but described it as "thin," as far as the sector goes. Jefferys also highlighted the range of issues associated with Brexit that were never going to be addressed by the deal, given both side's red lines during the negotiation. "The UK is now a "third country," which means EU rapourterships are now handled by the EU27, the MHRA is now out of the system and does not have access to EU databases, the reference member states have been moved, sponsorships of clinical trials have changed, and QPPVs have moved to the EU (in our case to Germany) – these were all already in place and have been carried forward."
Eisai has spent approximately £10 million in direct costs in preparing for Brexit and another £10 million in indirect costs, according to Jefferys. "That includes money we've spent on new licenses, new labels, extra people, people's time and so on; making these changes doesn't come cheap."
An Alternative Ulster
Another Brexit-related issue is the new customs and regulatory border between Great Britain and Northern Ireland, which has special status as part of the EU's customs territory and single market for goods to prevent border checks on the island of Ireland. There is a 12 month phasing in period of regulatory requirements for medicines to avoid disruption to the flow of medicines from Great Britain to Northern Ireland, and there is some controversy over what is required of companies today – and what will be required in 2022.
During a later joint BIA/ABPI webinar, Mogford noted how there were some snagging issues related to Northern Ireland in the first weeks of January. And for 2021, Mogford wanted to make clear that the requirement for a Northern Ireland EEA importer, QP, and batch testing, plus the uploading of a new unique identifier code will not apply. "We will issue UK-wide and UK-only licenses for GB and Northern Ireland," he said, while recognizing there is some "controversy" about that.
One audience member of the webinar was worried about the end of the phasing in period: "Every single company on this call knows we probably cannot do what needs to be done by the 31st of December." He went on to argue that industry needs to say to the UK government: "You're telling us to be ready for something, but we don't know what it is. Can we please start working on this now?"
David Jefferys also highlighted that the industry is awaiting further guidance on Northern Ireland. "We understand that we will have to supply documentation for Northern Ireland to MHRA and then, supposedly, again for Great Britain – which is a potential problem," he says.
For Merck, the new arrangements have already prompted changes to supply chains. "Previously we would have shipments of raw materials and products moving from mainland Europe through the UK to the Republic of Ireland," says Holtz. "But we have had to reroute some of those supply chains to ship directly from France or Germany, for example, to Ireland to avoid crossing the border twice, which would come with potential delays."
The immediate impact
Another inevitable consequence of the UK's departure from the single market and customs union is an increase in the workload required to manage the activities linked to customs clearance (payments of tariffs and taxes, processing of paperwork, and so on). And even if pharma exporters aren't directly impacted by a newfound bureaucracy, they share the same roads and ports as other industries – making the consequences of Brexit difficult to predict. With this in mind, has there been any shortages of goods so far? At the time of writing, almost three months have passed since the deal came into effect, and the verdict is decidedly mixed.
According to Steve Bates, CEO of the BIA, security of supply wasn't an issue during the first weeks of January. "It feels as if the planning that has been put in place with the government is working effectively," he told members during a webinar in January.
Merck had been building up additional safety stocks of raw materials and finished goods in both the EU and UK in case of border delays. Concurring with Bates, Frithjof Holtz, Senior Expert Regulatory Intelligence, at Merck Life Science, says that the first week of January was "very quiet" and that everything went smoothly. But then things became more difficult – "All parties are adjusting to new paperwork requirements at the borders," he says. "We've also had some challenges booking trucks." Another tricky issue is providing proof of origin to qualify for zero tariffs. "You need to have the right systems in place, along with IT support – this adds to the overall workload."
Jefferys also highlighted some initial difficulties with tariffs: specifically, new rules of origin requirements. "While there are no tariffs on medicines themselves, there is an issue whereby if the country of origin content of a shipment – of clinical trial material for example – is above 50 percent, then it may be subject to tariffs and additional border checks," he says. "This is an ongoing issue and will need to be resolved."
"We're going from a situation where there were no – or very limited – customs controls at the border to customs checks on both sides," says Holtz. "And it is taking some time for the customs officers and companies to get used to the new processes." He gives an example of a shipment of a product that must be kept at a low temperature with dry-ice. Prior to the new arrangements, Merck might use a shipper with the ability to keep the temperature for two or three days. Now they must use a shipper that can maintain the low temperature for five-to-seven days to be on the safe side.
Any delays or difficulties facing companies like Merck are inevitably compounded by the COVID-19 pandemic – and isolating the effects of one or the other is tricky according to McClelland. "Under normal circumstances, we'd use air freight for many items, but there just aren't as many planes in the air, which is forcing the use of more road and sea routes."
That said, McClelland's overall assessment of the situation is positive. "Merck has been able to get materials through borders without too much difficulty," he says. "It probably hasn't panned out as badly as we expected. This is in part down to Merck beginning early preparations for Brexit and assuming a no deal scenario, it has helped ensure our business continuity.
Kate Ling, Senior European Policy Manager at NHS Confederation, also gave evidence at the Lords European Union Committee. "So far, we have not heard about a lot of problems or, at least, no disasters," she said. "We have heard, for example, from a couple of research institutes that it has been touch and go for some of their temperature-sensitive deliveries, things such as ingredients for cell cultures that have to be delivered on dry ice." She also mentioned that some research organisations are incurring extra costs (for example, paying couriers) to guarantee speedy delivery of medicines or ingredients or equipment.
However, border delays have had a significant impact on Pedro Silva Couto's work at University College London, where he is studying the expansion of mesenchymal stem cells as a PhD student. "First we noticed a global shortage of basic items such as gloves or sterile tips (mostly being used for PCR tests for COVID-19) – obviously working in a sterile environment requires the use of gloves, so without this, it is literally impossible to work," he says. "We have also experienced significant delays in some key products such as culture medium or even culture supplements (things like IL-2 or dynabeads for people who do CAR-T cell research)."
Ori Biotech also faced some initial problems with supply. "We've seen some initial shipping delays of materials coming from Europe or from the US," says Foster. "This includes raw materials, cells and cell culture media, virus and some of these other components that we use in our processes. We believe these are Brexit-related, but it could also be related to COVID-19 – it is difficult to separate their effects."
The future of UK pharma
Jefferys points out that Brexit has increased the cost of doing business in the UK. "It is slightly more difficult today than it was a few months ago," he says. With that in mind, will the UK pharmaceutical market continue to thrive outside of the EU single market and customs union?
"We wanted a close relationship with the EU, but we prepared for the worst. In the end, we didn't get everything we wanted and there are issues that must be managed carefully," says McClelland. "However, we have over 1500 people in the UK across 12 different sites, which includes production, sales, distribution. and contract testing – Brexit is not going to change the fact that the UK is, and will remain, a very important market for Merck."
For Massimo Dominici, scientific founder of Rigenerand, an Italy-based biomedical company producing disposable bioreactors for diagnostics/exosome manufacturing and cell-gene therapies for cancer "Nothing has changed to my eyes," he says. "The UK has shown a positive vision for the cell and gene therapy industry. And in terms of investment in capital projects, nothing has changed from my perspective as a result of Brexit – in fact, there may be some facilitation in terms of attracting foreign investments." Dominici has also been impressed with the knowledge of the MHRA. "For cell and gene therapies, the experience, knowledge, and flexibility of the regulators is a key factor – and I have always been impressed by the UK authorities having interfaced with them while consulting for several companies."
Marc Martinell, co-founder and CEO of Minoryx Therapeutics, a clinical stage biotech company focused on orphan drug discovery and development, doesn't see Brexit having much of an impact in the near future – but that may change as his company moves to commercialize products. "Brexit means separate approval processes for the EU and UK," he says. "And this will likely create staggered approvals as companies prioritize the most commercially important market – especially for smaller companies with more limited resources."
"There is a lot of great research happening in the UK and the support available from organisations like Innovate UK or the Cell and Gene Therapy Catapult – this isn't going to change as a result of Brexit," says Foster. From the cell and gene therapy sector specifically, Foster sees a drive to become a leader in the field, but the UK's success or failure will depend on other factors. "It is difficult to know whether advanced therapies will be subsumed by other priorities post-Brexit, but if money continues to be invested I can see the UK maintaining and even further establishing itself as a leader in the field."
The speed at which the UK is vaccinating its population against COVID-19 is to some an encouraging sign for the pharma industry. The UK invested heavily in vaccine development and the MHRA was the first regulatory agency to approve the Pfizer/BioNTech vaccine. Can the UK replicate its vaccine success for the wider pharma sector?
Jonathan Mogford, director of policy at the MHRA, also detailed some of the work that the MHRA has been doing to support innovation in the pharma sector during a joint BIA/ABPI webinar. On the international front, the UK is now a full member of the Access Group, which is a consortium of regulators in Australia, Canada, Singapore, and Switzerland. Mogford noted that all members have very strong links to the health systems, which he highlighted as being particularly important in light of the COVID-19 pandemic. "We've also been actively involved in exploring links with the FDA on Project Orbis," he added. Project Orbis is an initiative of the FDA Oncology Center of Excellence, which provides a framework for concurrent submission and review of oncology products among international partners.
"The UK joining the Access Consortium and also Orbis is extremely exciting," says Jefferys. "There may also be opportunities for the MHRA to be more rapid in its approvals." He notes that the MHRA is looking into innovative approaches to clinical trials in the future, as well as building the Innovative Licensing Access Pathway, which is aimed at reducing the time to market for innovative medicines through enhanced coordination and monitoring. "Brexit is by no means a disaster," he says. "In business you have to work with plusses and take care of the downsides."
There is also the question of whether the UK and the MHRA can exert an equal – or greater – influence on the global pharmaceutical regulatory environment now that is independent from the EMA. "The UK was a leading player within the EMA and the EEA, which remains a significant economic and regulatory force," says Jefferys. "It will be interesting to see whether the UK will go down the route of recognizing what is done at the European level without having a voice," he added. "That being said, there are new opportunities to work with agencies across the world and to act independently within global regulatory bodies, such as the ICH."
Steve Bates also argued during the BIA webinar that the UK could help "move the global regulatory agenda forward," while ensuring its processes are as efficient as possible – without completely changing approach. On the question of divergence, he said that the sector isn't keen on a "sudden regulatory handbrake turn," and that the BIA has argued for close cooperation throughout the negotiations.
"I think a close relationship between the regulatory agencies is going to help the industry in general – we don't want to see significant deviations in regulatory approaches," says McClelland. Holtz concurred, adding, "Though we now must submit registrations for the UK and EU markets, we hope that the regulations themselves, the forms and documents required, remain as aligned as possible."
Finally, in what may feel like deja vu for those following The Medicine Maker's Brexit coverage over the past few years, Merck, the BIA, and the ABPI are all hoping for a mutual recognition agreement on batch testing in the near future. The medicines annex of the Brexit deal will be reviewed by the UK-EU Working Group on Medicinal Products, which may provide an opportunity for the industry to push for closer ties in the coming months and years.
CDMO's Eye View
With Paul Ingram, Global Director, Strategic Development and Innovation, Catalent Pharma Solutions
Has there been an immediate impact on Catalent's business following the UK's departure from the single market/customs union?
As a provider of product development and supply services in both the UK and the EU, Catalent is, to a great extent, driven by our customers' choice of supply chain. That said, since the referendum in 2016, we have been preparing supply chain processes from our facilities in the UK and the EU to help ensure continued supply to patients across Europe, regardless of the final Brexit outcome. The initial uncertainty concerning how the Brexit deal will operate across UK-EU borders has required some initial adjustments to respond to changes in regulatory and trade requirements, but we are used to handling complex supply chains. Ongoing negotiations to determine the details of how the UK and EU will operate in our sector may afford both parties the opportunity to ease movements across borders and the processes of Qualified Person (QP) release of tested batches of products from the UK to the EU or vice versa. For a number of customers and projects, we have deployed the cross-dock process for regulatory release and import to deliver products from UK facilities directly to EU clinical sites, providing a turnkey solution.
Do you think the new requirements for batch testing will have an impact on the pharma/biotech industry - and for Catalent?
In preparing for a potential hard Brexit outcome, the EMA advised the industry to plan for and perform duplicate batch testing and release of medicinal products moving from the UK to the EU. Though the industry was generally ready for this requirement, and Catalent was already well-equipped with both UK and EU-based QPs, now that it is being enforced, we are reaching a better understanding of the impacts of the measure, both in terms of time and cost. The ideal situation is that ongoing negotiations will result in a "gold standard" regulatory framework, such as a mutual recognition agreement, which would facilitate unilateral acceptance of batch testing and once again remove the need for repeat testing at the batch level.
Overall, what will change for your business going forward as a result of Brexit?
There can be no doubt that the industry has faced additional administrative burdens as a result of the immediate changes post-Brexit. Catalent is not immune to this, but we are hopeful that, in time, this additional burden will diminish – or at least become routine, making it easier for all parties to manage. We are seeing a broad desire (across the UK and the EU) for the UK to retain its status as a respected center of biopharmaceutical research and development. Also, given the nation's extensive biopharma infrastructure and track record of innovation, we hope that further regulatory alignment in the future will bring benefits to patients, wherever they are. The possibility of new trade deals going forward may also present opportunities for our business to deliver products and drug development services to customers and patients in more diverse markets and geographies.
Now that we know the framework for the UK's relationship with the EU, are you optimistic about the prospects for the UK and EU pharma/biotech industry?
Though a new framework for the relationship between the UK and the EU has been developed, the provisions apply at a very high level, and current interpretation errs towards the conservative. Discussion and negotiations to define exactly how the framework will be implemented and how it will operate in practice are ongoing. And that gives many reasons for optimism; we believe that a lot can be achieved under the overarching framework, with a spirit of cooperation and with the provision of patient treatments being at the forefront.
Our industry should very much be advocating for a "patient first" approach and aim to ensure a free and streamlined flow of materials and medicinal products through supply chains, across borders, and with no compromise on quality or cost. The starting point of this would be some form of mutual recognition agreement on regulatory standards between the MHRA and EMA, as has been previously promoted jointly by the wider industry bodies, the ABPI and EFPIA.
Receive content, products, events as well as relevant industry updates from The Medicine Maker and its sponsors.