Manufacture
Advanced Medicine,
Drug Discovery
Laser Focus
Sitting Down With… Theresa Heah, CEO, Intergalactic Therapeutics, Cambridge, Massachusetts
| 5 min read | Interview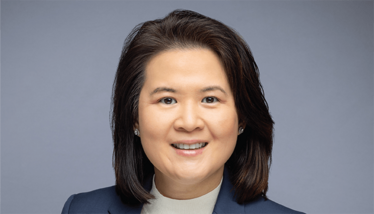 Why did you choose to pursue a career in ophthalmology and advanced therapies?

I knew from a very early age that I wanted to be a doctor and a surgeon. When I was five, I lost my father to a heart attack. He was not even 50 years old. At that time in Malaysia, science and medical innovation were not what they are today.
As the youngest of five children, with a mother who instilled in us the importance of education, I was laser focused on pursuing my medical degree. I was fortunate to have the opportunity to earn my medical and surgical training with world-class surgeons and ophthalmologists in London and Oxford, which allowed me to transfer my neurosurgical residency to an ophthalmology residency; I was intrigued by the combination of medicine, eye health, and microsurgical training. All of these experiences helped drive me toward my mission in life: To transform medicine and hopefully cure blindness.
You also gained some interesting industry experience…

That's right. After training as an ophthalmologist, I went into industry – considering it a sabbatical. But the moment I had a hand in the field of ophthalmic research and development, I was drawn to the bigger impact I could have in getting new therapies approved and available. At every company I worked with, I was afforded different training and experiences in the development of new treatments, including a collaboration with Regeneron on a late-stage clinical program, which resulted in a multi-year blockbuster drug.
You've worked for both pharma companies and small biotechs – what are the differences?

Well, it's important to note that both have their own challenges and limitations. In terms of size and structure, I found pharma companies to be generally larger and more established – and often with a diverse portfolio of products across multiple therapeutic areas. Biotech companies tend to be smaller and more focused, often specializing in specific areas of research or therapeutic targets.
Personally, I prefer the R&D work at biotechs as they are often more cutting-edge. Typically, because of their size and focus, these companies are more agile and have a more flexible approach; however, they are also heavily reliant on external funding to support R&D efforts. In comparison, corporate pharma entities typically have more financial resources and a more stable revenue stream.
The culture is also very different. Pharma companies often have more established hierarchies and processes, while biotech companies may have more entrepreneurial and dynamic environments. I believe that biotechs offer more opportunities for individual contributions and faster career growth, but bigger pharma companies may provide greater stability and broader career paths.
How long before gene therapies relegate many eye diseases to the history books?

Over the course of my career, I have helped develop multiple blockbuster ophthalmic drugs as both small molecules and biologics. They have transformed patients' lives. Today, we are at the tip of the iceberg, when it comes to gene therapy.
We have seen tremendous improvements over the past decade in the availability of treatments for patients where none existed. AAV gene therapy has been an area of active R&D in recent years. By delivering corrected genes into the cells of the retina, these therapies aim to restore and improve vision. However, standard AAV gene therapy technologies are not appropriate for addressing some diseases, such as Stargardt's disease or other ABCA4-related retinopathies, because of the large size of the gene and the growing safety concerns associated with viral vectors.
Intergalactic's novel platform bypasses these drawbacks and enables local delivery of non-viral gene therapy – a potentially transformative approach that, with continued innovation, could continue to show rapid progress on all fronts over the next decade. It's my belief that gene therapy is the future of ophthalmology – and the future of medicine.
What is your ultimate goal as CEO of Intergalactic Therapeutics?

We have an incredible team of talented and collaborative people at Intergalactic. They are working tirelessly to advance safer, more effective, more versatile, and more accessible solutions to address ophthalmological disorders and beyond. Our collective goal is to unlock non-viral gene therapy's potential to bring lifesaving and life-changing treatments to patients and create value for all stakeholders.
You're one of too few C-Suite women in your field. How does that feel?

I chose a career in medicine and in the biotech/pharma industry with the goal of transforming medicine. I was never after a specific title. My progression is, in part, thanks to my constant thirst for knowledge and my desire to challenge myself in different roles – working smart and hard, building on my achievements. I was honored when I was offered the opportunity to lead Intergalactic Therapeutics because of my track record in ophthalmology and the gene therapy industry. And I agree that we've only seen a slow shuffle towards increased representation of women in the C-Suite. As long as society continues to propagate leadership stereotypes, female leaders will need to continue to disrupt them – and then redefine what it means to be a leader and a woman.
I have never thought of myself as a female leader – just as a leader. Hopefully, this mindset inspires others to do, feel, and act the same way. I will add that I am grateful for the strong support offered by all those who have cheered me on and enabled me to do what I do each day.
Receive content, products, events as well as relevant industry updates from The Medicine Maker and its sponsors.