Manufacture
Bioprocessing - Upstream & Downstream,
Vaccines,
Supply Chain,
Contract Development Services,
Contract Manufacturing Services,
Technology and Equipment,
Bioprocessing - Single Use Systems,
Analytical Science
Outsourcing Strategies to Expedite Viral- Vector Vaccine Development
How partnering with organizations that provide specialist technical and regulatory knowledge can help reduce your development timelines, risks, and costs
sponsored by Sartorius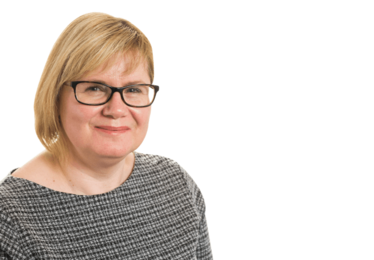 With the threat of COVID-19, vaccine developers needed to enter clinical development and scale-up at unprecedented speed – crucially, while maintaining process robustness and quality. Many developers turned to viral-vector candidates, which had proven regulatory records and established manufacturing platforms – and could be easily modified to target SARS-CoV-2. Based on the recent successes with viral-vector vaccines, more companies are entering the space. However, creating a new viral-vector vaccine is complex and challenging. Drug and process developers must consider vector design, the manufacturing process, and regulatory submission requirements – all of which demand a specialist skill set. Small biotech and start-up companies often focus on vector design but may lack knowledge on the regulatory pathway from drug discovery to clinical batch manufacture. With limited funding and intense time pressure to generate efficacy data, it can be challenging to assess how to simplify and accelerate this process. At this stage, it is important to correctly identify where internal investment is needed and which areas are suitable for outsourcing.
The analytical burden
For small biotechs involved in viral-vector vaccine development, analytical requirements can be a considerable challenge. A small developer's budget may not allow for investment in expensive analytical equipment; thus, a simpler, less sensitive methodology must be used. However, high-quality viral analytics are key to good data-driven decision-making. Characterization of a viral-vector product requires multiple analytical approaches, which should address product identity, product and process impurities, product strength (quantity/potency), general product quality, and viral safety. Master and working cell banks, as well as master and working viral seed stocks must also be tested for safety and fully characterized before the first cGMP batch. In addition, the clinical batch manufacture must be sampled and tested at three points: unprocessed bulk harvest, at the end of the purification stage as a drug substance, and in the final drug form as a drug product.
Developing a quality control plan quickly becomes an overwhelming challenge when these needs are coupled together with complex guidelines from multiple regulatory authorities. And, of course, that's why many companies turn to external partners for help.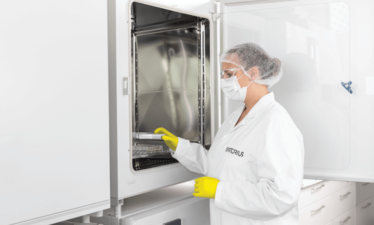 It makes sense to retain in-house activities that are heavily dependent on internal viral-vector expertise while outsourcing other aspects that require specialist facilities and regulatory knowledge. Take, for example, establishing a master cell bank (MCB), which must be cGMP manufactured, tested according to regulatory standards, and released before Phase I batch manufacture. In an integrated approach, the MCB would be established using the optimal cell line and media for viral production and outsourced to a partner with regulatory testing services to reduce timelines and risk. Making these GMP manufacturing outsourcing decisions is usually straightforward, but what about viral-vector analytics development? Here, we need to think about the time, money, and expertise required to firstly establish the assays and then make them GMP compliant for releasing a phase I clinical batch. Companies may have the skill set in-house to develop some of the analytics – especially those needed for in-process controls; however, do they have the budget and the time to purchase expensive equipment and establish higher quality analytical techniques? Instead, drug manufacturers can work with an outsource partner to take their current methods and establish generically validated custom-designed techniques. Yes – this may involve some initial outlay of budget and investment, but it serves to provide a higher level of insight into how a process is generating and purifying the viral-vector vaccine. And that can help ensure the first batch manufacture meets the right set of critical quality attributes.
Our research shows that over 75 percent of viral-vector developers outsource. Outsourcing is attractive as it allows a drug developer to progress their programs without the time, cost, and effort needed to establish all aspects of manufacturing, analytics, and cGMP product characterization in-house. These benefits are even more pronounced for viral-vectors, which require Biosafety Level 2 laboratories and clean rooms, as well as a significant level of skilled viral-vector scientific resources that can be difficult for smaller developers to establish.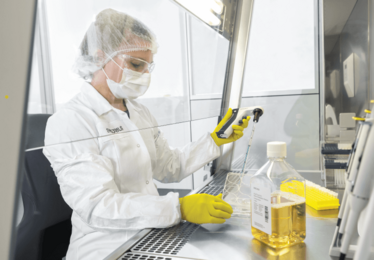 Working in partnership
When it comes to outsourcing, we are aware of several misconceptions. Commonly, companies are concerned about the loss of control of the project – an issue that manifests itself in several worrying questions. "What happens if results don't come out as we expect?" "Will we be able to contribute?" "We are only a virtual company; how are we going to project manage all this?" "How will we pull everything together to tech transfer, and what if the timelines at the CRO and CDMO don't match or there are delays?" "If I outsource everything to one partner, will I be locked in?"
Your best star ting point to answer all of these questions is by selecting an outsourcing provider who will truly work in partnership with you. Our experience at Sartorius shows that project management is key. For example, consider a project that involves developing custom assays for viral-vector vaccines; this is complex work, requiring multiple subject matter experts and coordination with manufacturing sites. Experienced project management ensures that the customer's voice is never lost, providing a 360-degree view of the project, and guarantees critical discussions and decision-making takes place between the appropriate stakeholders.
Some companies are also concerned about the level of resources needed to manage multiple vendors and thus choose to outsource everything to one CDMO. Here, you do effectively become locked in with the CDMO's manufacturing platform and existing vendor relationships. In this time of high demand for viral-vector manufacturing and testing, waiting times for capacity can often be long and misaligned between CRO and CDMO. And that's really where Sartorius stands apart from the crowd.
Ready-to-use products and services, such as those offered by Sartorius, can be adopted flexibly right from early process development stage and transferred easily to a wider number of CDMO partners.
We thought: what if you could start with the end in mind by choosing an integrated solution and reducing the number of vendors to work with without dealing with delays and capacity crunch? Ready-to-use products and services, such as those offered by Sartorius, can be adopted flexibly right from early process development stage and transferred easily to a wider number of CDMO partners. Using such a model ensures agility in any project by optimizing available choices. In this way, the timeline is accelerated as the company prepares for manufacturing, ready to take advantage of production capacity to meet project deadlines. Building on our extensive experience establishing biomanufacturing processes for clients, we focus on viral expression platforms that combine cell line, media, and testing solutions. Now, a developer can work with Sartorius to establish their MCB, develop their viral-vector analytics, and perform their regulatory release testing while selecting media that will take them from development to commercial manufacturing. Factor in ready-to-use buffers, bioprocessing tools such as the Ambr® platform, MODDE®, single-use manufacturing platforms such as Biostat® – and what the customer has is a partnership that can be leveraged to fit their unique viral vector development needs. We think the power of partner selection becomes clear.
Losing IP or technical knowledge is another common concern when outsourcing. At Sartorius, we provide ready-to-use platform assays that can be customized to your product requirements. In this way, a specific client assay is created and used for the customer's unique requirements. Technical knowledge and IP transferred from the developer to Sartorius remains the property of the customer. By choosing to perform custom assays with Sartorius, the customer has dedicated technical expertise, essentially extending their team without the need to add expensive fixed costs like equipment, facilities, and manpower. Governing all aspects are overarching legal terms and conditions ensuring IP protection for the customer and outsourcing partner. In the end, our customers have the assurance that anything developed on behalf of the customer is effectively owned by the customer.
There has never been a more exciting time to be involved in the development of viral-vector vaccines. The science in this space continues to progress, and it's now possible to use "backbone" vectors and platform manufacturing processes to design and produce new vaccines rapidly. For small biotechs, however, there can still be many challenges. We are here to lend a very experienced helping hand.
Find out more at www.sartorius.com
Receive content, products, events as well as relevant industry updates from The Medicine Maker and its sponsors.