Manufacture
Packaging,
Business Practice
Patient-Centric Packaging: The Metamorphosis
Packaging should be about patients – but how can we turn a decades-old philosophy into the status quo?
Daria Dziura | | 3 min read | Opinion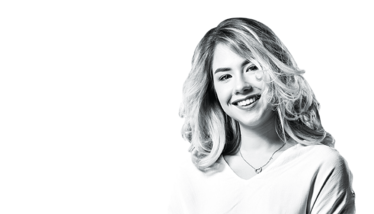 The current wave of change in pharmaceutical packaging has its roots in the 1990s. Since then, pharmaceutical packaging has slowly begun to align with the development of pharma products. But prior to that, packaging was viewed as a mere operation rather than a part of the product development process. The change was triggered for the most part by market globalization, increased levels of export, and stricter regulatory requirements. We saw pharmaceutical packaging morph from a simple solution to avoid spillage and leakage into a tool that can enhance patients' experiences and optimize the overall supply chain.
Maslow's hierarchy of needs is a helpful lens here. Companies started with the simple need to protect a primary product, such as pills or liquid drugs. Then, as the market began to change, they began to respond to the more complex needs associated with protecting patients from counterfeits. This change inevitably involved the use of traceable packaging solutions and the application of patient-centric designs to improve both the administration of drugs and the patients' disposition towards taking drugs. Thus, we evolved from developing solutions that fulfilled basic needs to more integrated, humanistic products that considered multiple perspectives and more sophisticated, social needs.
All that said, the changes we've seen to packaging so far are only the starting point. To build an even better user experience, we need to see supply chains become more connected – starting with drug development companies themselves and ending with hospitals and physicians. To reach the level of patient-centricity that we are striving for, the overall interaction of the pharma ecosystem needs to be consistent and transparent.
Companies started with the simple need to protect a primary product, such as pills or liquid drugs. Then, as the market began to change, they began to respond to the more complex needs associated with protecting patients from counterfeits.
But, before this can happen, pharma and its stakeholders must understand what it takes to create such a system.
For example, R&D companies need to be aware of packaging options as early as the initial clinical stages of development and adjust their drug formulations accordingly. Additionally, when we are talking about drug traceability, it is not enough to serialize medicines' secondary packaging. There should be a sufficient level of automation at every stage of the drug packaging and distribution process. The process must also be transparent enough to make it traceable – not only for regulatory purposes but also for patients. Though these actions are certainly positive, companies should acknowledge that they may present them with new issues.
In any journey, it's only natural that challenges follow change but, more often than not, there is a workaround. When it comes to traceability-related issues (and, by extension, patient-centricity), Industry 4.0 concepts can be used to integrate automation within all essential business processes, so the transparency and agility of supply chains are ensured.
Another significant challenge companies may face is the range of costs associated with patient-centric packaging. Currently, many complex designs for medicines are packed manually or using high-cost equipment only appropriate for one packaging design, which limits choices, flexibility, and volumes. So it's no surprise that many pharmaceutical companies choose more conventional designs to avoid extra costs. However, I do expect this to change with time.
The assimilation of new packaging philosophies within the pharmaceutical field will not be a quick process. It is, however, a steady and linear one. I predict that we will see new regulations that will help companies to adopt new technologies and increase their level of automation in the coming years.
In my view, enhancing packaging options will absolutely improve the relationship between the pharmaceutical industry and its patients. The new transparency will help shift the cautious and sometimes hostile disposition of consumers, who will have a better understanding of their medicine's journey through production.
Moreover, these changes will further optimize flows within the supply chain system itself. The tracking of medicine and its authenticity will become much simpler and be used not only by regulatory agencies and distributors but also by intermediate actors. Ultimately, we'll end up with an ecosystem where all partners are increasingly trusting of each other.
Receive content, products, events as well as relevant industry updates from The Medicine Maker and its sponsors.