Manufacture
Process Control,
Technology and Equipment,
Business Practice,
Standards & Regulation
Rent to Reduce
Is renting material handling equipment the best way to help manufacturers tackle waste?
Stephen Harding | | 3 min read | Practical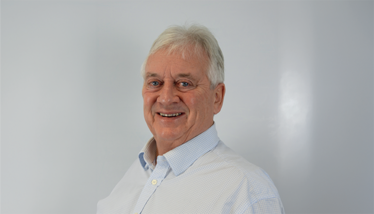 According to some estimates, for every kilogram of drug manufactured by the pharmaceutical industry, 100 kg of waste is produced – which is not sustainable. Pharmaceutical manufacturers will review waste as part of ongoing plant improvement and sometimes find new ways to reduce its waste – but the challenge is multifaceted. Here, from the perspective of a sieve manufacturer, I present one way of addressing waste issues within production lines.
The sieving process is essential to the efficient and effective production of prescriptive medical powders and placebos. Particle size consistency in powders is crucial in quality control to ensure correct drug potency, ultimately ensuring patient safety and thus preventing incorrect dosing by separating pre-determined fractions and removing out-of-tolerance particle sizes.
In this context, sieves, with specified apertures, help ensure minimal waste. Moreover, with the correctly specified stainless steel, high-quality welding, highly polished surfaces, FDA bonding and machine design all help to supply an easily cleaned machine, with reliable sieving or separation capabilities
The option of hiring equipment rather than buying exists for batch quality checking on pharmaceutical products. Other industries have already embraced this hiring approach; for example, my company was contacted by a manufacturer that recycles small round plastic pellets from recycled materials. The manufacturer needed to separate oversized and fine particles to guarantee the quality of each pellet, and achieve this with a continuous and uninterrupted production run.
In response, we offered vibratory screening equipment. After testing the setup in our laboratory, including runs with the customer's pellets to determine screening apertures, we were able to show that the vibratory separator would suit the company's needs by optimally and consistently separating the product. Had the customer bought the wrong new equipment, they would have been financially locked into the risk of potentially inaccurate separation in manufacturing processes, leading to higher product waste and rejection.
In some ways, pharmaceutical production is no different. Here, mixtures of active pharmaceutical ingredients and excipients also undergo sieving and separation to eliminate oversized particles. In these cases, manufacturers must achieve a consistent particle size distribution, and thus meet quality standards for tablet or capsule formulation. Acknowledging that with pharmaceutical powders, as opposed to plastic pellets, particle sizes are significantly smaller – down to micron separation assisted in certain applications using ultrasonics.
Our equipment hire service is ideal for manufacturers looking ahead to a purchase commitment. Businesses can integrate the rented machinery fully into their production line and thoroughly test its performance. In doing so, they can be confident before a big investment that the equipment is appropriate for a new production process, completing a temporary production run or expanding their line.
Another major advantage of hiring manufacturing equipment for small batch operations is cost savings. New manufacturing equipment can be a significant expense at the point of purchase, especially for small or medium-sized businesses. Hiring equipment enables companies to avoid the upfront costs of buying, and instead pay a more manageable fee for the duration of the hire period.
In short, renting material handling equipment not only contributes to waste reduction, but enhances operational performance and reduces risk.
Receive content, products, events as well as relevant industry updates from The Medicine Maker and its sponsors.