Manufacture
Advanced Medicine
Riding the (Nucleo)Tidal Wave
DNA manufacturers must pick up the pace to support the genetic medicine revolution
Karen Fallen | | Opinion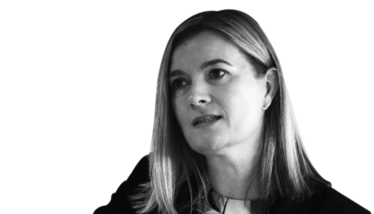 The genetic medicine sector is booming. Before the pandemic hit, research and commercialization of cell and gene therapies (CGTs) was advancing at pace and, despite slight disruption in 2020, the market is still expected to reach US$13.23 billion by 2023 (1). But COVID-19 has also highlighted the immense potential of other genetic medicines, specifically prophylactic vaccines. The exceptional circumstances over the past year have accelerated the emergence of novel nucleic acid vaccine technologies, and motivated development and manufacture at an unprecedented scale. The first mRNA vaccine ever approved for human use is already being distributed by the millions, and a second generation of DNA vaccines is also in the pipeline.
The pandemic has been a proving ground for these new technologies and is expected to result in tremendous industry growth. The number of indications that could benefit from this advancement is vast, including a wide range of infectious diseases. Moderna, for instance, is working on mRNA programs for HIV, flu, and the Nipah virus. There is also a lot of activity in the oncology space.
The demand for millions (or billions) of doses of these pioneering vaccines sparks the question of how we can deliver genetic medicines at scale. We have seen regulators working to significantly shorter timeframes, and large-scale collaborations have been announced worldwide, with big pharma working with biotechs and CDMOs to combine strengths, expertise, skills, and technologies. There has been considerable financial investment from both big pharma and governments, including the Biomedical Advanced Research and Development Authority (BARDA), Defense Advanced Research Projects Agency (DARPA), and Coalition for Epidemic Preparedness Innovations (CEPI) programs, which have provided major support for the industry. Manufacturers are also committing to sizable capacity expansions to meet the growing needs. Despite all these efforts, however, we are already seeing how fragile the supply chains are, with major players reporting delays in delivery, primarily due to production issues.
Genetic medicines, such as nucleic acid vaccines and cell and gene therapies, are heavily reliant on a sufficient and adequate supply of DNA. With the remarkable expansion of both fields, the demand for DNA today is extraordinary. Unfortunately, conventional plasmid DNA manufacturing technologies are not well suited for rapid scale-up. E. coli fermentation is slow, expensive, and limited by a lack of capacity. Batch failures are not uncommon, and antibiotic resistance genes can be present in the final product. These factors bring significant challenges for the rapid, scalable response required in a pandemic situation, and DNA production has, therefore, become a significant bottleneck. One approach (and my company's approach) to solving these challenges is to use synthetic DNA manufacturing, which enables significantly accelerated production, rapid scale-up, greater reliability, and lower capital and costs.
We must remember that, when compared with the rapidly maturing genetic medicine industry, DNA manufacture is still in its infancy. If we are to support the growing sector, we must embrace new approaches and technologies, maintain focus, and commitment to improving the supply chain, and continue funding beyond the pandemic. Collaborations will also be crucial for future success. We must ensure that we make the most of the current momentum by working together on the advancement of genetic medicine manufacture.
---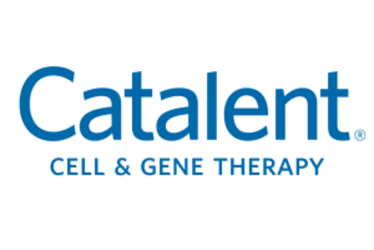 Formulation and Characterization Strategies for Gene Therapies
Gene therapy product formulation studies are currently limited in scope. Hear our expert discuss how we're working towards establishing formulation selection criteria using traditional techniques and evaluating novel methodologies.
---
Receive content, products, events as well as relevant industry updates from The Medicine Maker and its sponsors.
Research and Market, "Cell and Gene Therapy Global Market Report 2020-30: COVID-19 Growth and Change" Available at https://bit.ly/3s6pYTW.