Manufacture
Quality & Compliance
Shouldn't We Modernize Quality Control Operations?
Three steps to drive meaningful change in QC
Jason Boyd | | 4 min read | Technology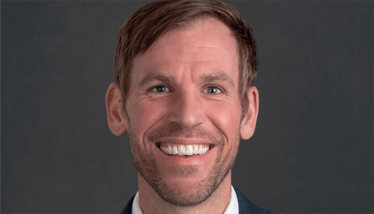 As the rapid growth of QC digital projects continue to raise lab efficiency standards, more and more QC leaders are turning to stand-alone applications – software that doesn't come bundled with other independent software features. The reason for this is that business users in the lab are solving single problems at a time. And subsequently, they need to bolt single use and stand-alone applications into their existing ecosystem. For example, if their laboratory information management system (LIMS) does not provide a pathway to full digital method execution, they will implement an electronic laboratory notebook (ELN) and interface it to their LIMS.
However, these applications often need to be tailored to each individual project, which can lead to a disjointed setup with individual labs using different tools to execute processes. Without a holistic quality data and workflow view, these solutions are simply not optimized for connectivity and unification.
If quality leaders wish to drive meaningful change in QC and adopt the right systems, then there are three steps that I would recommend.
First, you need to address the actual problem. Never start with a mindset of "we need this specific tool" without first looking at the challenge you need to solve! There are many different QC solutions out there and you need to identify the one that will work for you. Often, QC in pharma includes a mix of manual processes that rely on paper, spreadsheets, homegrown solutions, and vendor-provided point solutions. You should look at the complete quality ecosystem and evaluate the opportunities for improvement. For example, if analysts use various systems to upload and download files across several departments, a single document repository for all document collaboration can relieve some of the pain users experience in terms of daily logging in and out and choosing the right system for each document type.
Mapping out end-to-end business processes can also help leaders determine what systems or activities need to be streamlined. This process helps assess what to keep, what to expand, and what to decommission. Key considerations include whether the applications currently being used are sustainable, drive cost savings, and align with the organization's roadmap.
Second, don't just leave it to one person or department! You'll need a team to help you with the big decisions (and any potential bumps you may encounter down the road). It can also be worth involving external consultants and firms to make sure you get everything right. Assemble a team representing the complete quality business process to define an achievable timeline, prioritize capabilities, and establish a strategy for organizational change management.
Third, choose your solution. You must decide whether building or buying technology makes the most sense. Developing a matrix for technology selection that encompasses current and future needs, as well as existing products, services, and support can drive the conversation forward. When evaluating technology, don't forget to consider useability. Look at the user experience, access to information (anytime, anywhere access to data is always preferable), connectivity with other systems, and automation of time-consuming, tedious tasks.
You'll also need to look at master data management. For systems to interface together well, they need to share context about product hierarchies, market definitions, testing methods, and evaluation criteria. Master data harmonization is the key to this and can help to link systems, like LIMS, MES (manufacturing execution system), asset management, and ERP (enterprise resource planning). You should determine the level of harmonization for master data within the project and select systems to be publishers and consumers of data definitions. The system should also provide the flexibility and agility to support your long-term data interface strategy, without requiring an exhaustive upfront investment.
It goes without saying that you should also look at the reputation of the vendor you are buying from!
Having a connected solution for all quality data and documents will end the "we don't know what's where" conundrum, which often occurs when employees are working with disparate QC systems. It will also find yourself aligned with steadily growing awareness of the value of connected systems; the LIMS market is projected to hit $3.5B by 2030 – driven significantly by a desire to transform QC lab operations.
I would encourage all companies to take a long, hard look at their QC operations. If change is necessary, build a team of key stakeholders and go through a rigorous evaluation process for technologies that can help. This strategy can not only optimize lab management, but also accelerate batch release and help you get more value from your QC processes.
Receive content, products, events as well as relevant industry updates from The Medicine Maker and its sponsors.