Manufacture
Advanced Medicine
Standardize for Success
High growth predictions for regenerative medicine are exciting, but what if current capacity can't keep pace?
Mark Sawicki | | 4 min read | Opinion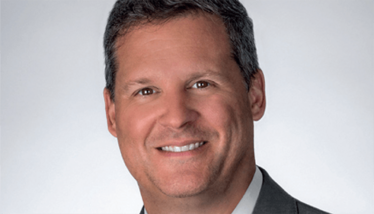 The emergence of regenerative medicine as a viable therapy class has amplified the focus on current clinical product distribution standards and emphasized the need for enhanced requirements that parallel current manufacturing standards in the industry. The regenerative medicines market generated $13.22 billion in revenue in 2019 – but it is expected to reach a staggering $172.17 billion by 2030(1). According to the US Department of Health and Human Services Report, 2020: A New Vision – A Future for Regenerative Medicine, "Regenerative medicine will be the standard of care for replacing tissue/organ systems in the human body." For instance, a definitive cure for heart-valve disease in the US alone could provide annual cost savings of $23.4 billion.
One key challenge in the regenerative medicine space is the effective collection and utilization of apheresis or leukapheresis starting materials. The stability of fresh leukapheresis starting material is usually limited to a 24- to 48-hour window because of the decrease in cell viability in nonfrozen conditions (2), so any unforeseen shipment delays can reduce manufacturing success rates. Managing manufacturing slots can also be expensive, and if the manufacturing window is missed, it can cause backlogs for future planned patients. In an effort to overcome these challenges, many companies have decided to cryopreserve the fresh leukapheresis starting material (3). Cryopreservation provides scheduling flexibility while de-risking the logistical process.
In the US, leukapheresis collection activities are governed by CFR Title 21, Part 1271. Current regulations provide significant flexibility in collection-based activities, including accreditation and characterization, typically leaving qualification to the manufacturer. Although 21 CFR Part 1271 outlines cGTP requirements associated with the manufacture of CAR-T therapies, the CFR doesn't address standardization of leukapheresis collection and processing activities. It also does not define whether leukapheresis material should be defined as a cGMP starting material with the associated cGMP regulations. And the demarcation of where cGMP requirements need to begin to be implemented in the process is unclear. On the other side of the pond, within the EU, the EMA has explicitly defined the collection and preservation of starting material as activities that occur before manufacturing. Regulation no. 1394/2007 on ATMPs, established by the EC, provides the framework for ATMPs.
Additional regulation around collection and processing activities associated with cell and gene therapy collection are anticipated as more clinical and market data on commercial therapies becomes available. In my view, regardless of regulatory status for the collection and processing of ATMP starting materials, it is critical that the industry initiates efforts to standardize the activities associated with processes.
Any standardized solution must address product consistency (regardless of geographic location), and also accommodate and provide efficiencies and scalability to the industry as a whole. I believe major areas to focus on include (but are not limited to): expanded patient and donor access into the community care setting; streamlined audit and quality system management of collection and processing activities; consistent standards and SOPs against cGTP requirements for processing across all sites; integrated data management competencies across all sites; integrated logistics management minimizing costly fresh leukapheresis material movement; truncated processing timelines to ensure product quality; scalable processes supporting significant patient volumes.
The ability to effectively optimize these key inadequacies will be a basic prerequisite for the industry to support projected volumes in the near future, while standardizing processes and optimizing cost of goods.
Based on internal Cryoport data, we conservatively anticipate clinical and commercial patients' treatment cycle demand to exceed a minimum of 90,000 patients a quarter by the end of 2027. This dwarfs the current demand cycle of approximately 9,000 patients per quarter (as of Q1 2022). Moreover, based on discussion with physicians in the cell and gene therapy space, these numbers are further suppressed by the lack of accessibility to the collection and processing of blood products in community care centers – a significant latent opportunity for the market. Estimates suggest that the unaddressed opportunity in community care centers is around 80 percent of the overall patient opportunity. Consider that leukapheresis capacity is growing at a CAGR of around eight percent; this is expected to support only 13,000 patients a quarter by 2027(4).
The current high cost of therapeutic leukapheresis and cellular therapies, stringent donor recruitment criteria, and long procedural time for leukapheresis are all restraining growth. Manual coordination of operations that span across patient scheduling, apheresis procedure, cell processing and treatment and multiple touchpoints across clinical, hospitals, apheresis centers, manufacturers and delivery companies is a logistical nightmare (5).
Cellular therapies offer potential new therapeutic approaches to address a variety of unmet needs for individuals affected by serious and life-threatening conditions. Standardized collection, processing, storage, and distribution is crucial to both the availability of these therapies and continued innovation in the industry. The implementation of the considerations mentioned above – alongside new standardized regulations and requirements – will help secure and even expedite the regenerative medicine industry's growth in the safest way possible.
Receive content, products, events as well as relevant industry updates from The Medicine Maker and its sponsors.
Research and Markets, "Regenerative Medicine Market by Product, by Material, by Application - Global Opportunity Analysis and Industry Forecast, 2021 – 2030," (2021).
J Adriaansen et al., Cytotherapy, 24, 750-753 (2022). DOI: 10.1016/j.jcyt.2022.02.004
S Tyagarajan et al., Cytotherapy, 21, 1198-1205 (2019). DOI: 10.1016/j.jcyt.2019.10.005
Internal Cryoport Systems LLC data (2022).
Cell & Gene, "Time to Start Clearing Bottlenecks in Cell and Gene Therapies," (2021).