Manufacture
Process Control,
Quality & Compliance,
Ingredients
Sustainability in Bacterial Endotoxin Testing (BET) – A Holistic Approach to Conservation and Recombinant Technology
How a holistic approach to horseshoe crab sustainability – involving non-animal alternatives to LAL, transparency, careful monitoring, and IVF programs – will allow the industry to maintain stocks while protecting patients
Veronika S Wills |
sponsored by Association of Cape Cod
Bacterial endotoxins can cause harmful symptoms, including fever and septic shock, if they find their way into a patient's bloodstream in sufficient concentrations. As a result, Bacterial Endotoxin Testing (BET) has become a fundamental safety requirement in the biopharma industry. Manufacturers must show that their finished products do not contain endotoxins exceeding the allowed limits.
The industry standard reagent for BET is Limulus Amebocyte Lysate (LAL), which is extracted from the white blood cells of the Atlantic horseshoe crab (Limulus polyphemus). For the past four decades, LAL reagents have been the only type of reagent approved by the US Food and Drug Agency to test for bacterial endotoxins. In recent years, however, a new class of BET reagents have emerged: recombinant reagents.
Recombinant reagents are non-animal-based and produced using recombinant DNA technology – an attractive proposition for manufacturers looking to reduce their environmental footprint. Thanks to the fact that the recombinant reagents are non-animal-based, they may yield more reproducible and repeatable data. But do they perform as well as the industry standard LAL? That question is still being debated by the subject matter experts, though published studies show extremely promising data. As alternative reagents for testing of products per compendia, the recombinant reagent used has to be shown equivalent to LAL for each individual product tested. This presents some significant regulatory burdens currently associated with recombinant reagents.
"We are hopeful that these requirements will be harmonized in the coming years – and there are several groups working on this."
First and foremost, the FDA does not license recombinant reagents and will not accept their use unless a compendial test has been performed showing that the reagent is equivalent to LAL. Crucially, this must be done by the individual end user in their own lab – a significant drain on resources. In addition, companies may struggle to understand exactly what the regulatory expectations are, especially given that local regulations and regulatory authorities in different jurisdictions have varying expectations of what they would like to see from the end user when validating an alternative reagent. The regulatory requirements for LAL reagents were harmonized over 20 years ago, but this isn't the case for recombinant reagents.
We are hopeful that these requirements will be harmonized in the coming years – and there are several groups working on this – but compendial testing remains a significant hurdle to the more widespread adoption of recombinant reagents as alternatives to traditional LAL reagents.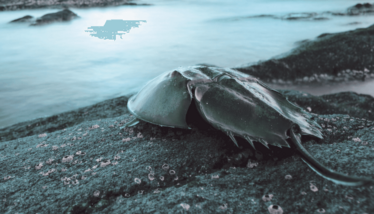 Making life as easy as possible
Given the substantial regulatory hurdles associated with implementing an LAL alternative, Associates of Cape Cod, Inc. (ACC) have set out to make things as easy as possible for the end user. ACC's PyroSmart NextGen™ recombinant Cascade Reagent (rCR) is the first and only reagent available on the market that mimics the LAL cascade – the reagent's mechanism of action – completely. This rCR is based on the genetic sequence of Limulus polyphemus and reacts with endotoxins in the same way as LAL. It launched in spring 2021 and is now commercially available globally.
A considerable number of companies have joined ACC's evaluation program.
The time to result with PyroSmart NextGen™ can be reproducibly achieved for the sensitivity of 0.005 EU/mL in 60 minutes (including preparation and test time), whereas traditional LAL reagents usually take 85 minutes or longer and rFC reagents (first generation recombinant reagents) take around 110 minutes – though this can be cut to 74 minutes by using a plate with predisposed CSEs. Unlike first generation rFC recombinant reagents, converting over to PyroSmart NextGen™ (rCR) does not require any changes to the user's current platform used for photometric LAL-based assays. The end user can use the same instruments and data analysis software as they do for traditional LAL; the only difference is the reagent. This really simplifies the process of demonstrating comparability with LAL. A considerable number of companies have joined ACC's evaluation program, which allows them to try the PyroSmart NextGen™ reagent and find out how suitable it is for testing their products while simultaneously collecting the comparability data required by regulators.
There is a lot of interest in alternatives to horseshoe crab-derived LAL reagents – especially as the industry as a whole has become more environmentally conscious over the past decade or so. But a combination of resources and internal knowhow limitations associated with proving comparability is a major hurdle that many end users simply cannot overcome – despite good intentions.
We are hopeful for greater regulatory harmonization to ease the burden on the end user but, until then, the process of adopting and proving comparability must be as straightforward as possible, and we are available to help with that process. We believe that allowing manufacturers to maintain their existing instrumentation and software platform will give more companies the option of choosing a non-animal-based BET reagent.
Half a Century of Sustainability
Brett Hoffmeister, LAL Production Manager at Associates of Cape Cod Inc., explains how ACC are doing their bit to ensure horseshoe crab stocks remain strong
How are horseshoe crab stocks currently faring?
There are four species of horseshoe crab on the planet. Three of them exist in and around Asia – primarily on the east coast of the continent. The Limulus polyphemus species exists in the US, down into the Gulf of Mexico and part of the Yucatán. Though we don't have good data on the Asian species (there are some concerns over their status, given that they are used in food), horseshoe crabs are monitored very carefully in the US by the Atlantic States Marine Fisheries Commission (ASMFC). Individual states also have their own regulations and data collection efforts.
In the US, horseshoe crabs are mainly used as bait for conchs – carnivorous snails valued as seafood. Around 1.5 million crabs are allowed to be legally harvested for conch, this is allowed because the stocks are pretty healthy overall.
How does ACC help preserve their status?
ACC was the first company to bring LAL to market over 45 years ago. Since the very beginning, we've had a catch and release policy in place. We work with fishermen to take the crabs from the wild, we treat them well, and we return them back to the wild. There's a lot of data that demonstrates that the crabs tolerate this process very well. For the past 20 years, we've been working closely with state and coastline regulators to implement conservation efforts to ensure the species thrives as the biomedical industry continues to grow.
Brett is currently Chair of the Atlantic States Marine Fisheries Commission Horseshoe Crab Advisory Panel; ACC has had members on the panel for the past 20 years. We share data on how many crabs come into our facility every day, the number of males and females, the vendor they came from, the body of water where they originated, and so on. Our facilities are also open to inspection and we take part in what's called a "market survey," which looks at crabs from different vendors to get a feel for the overall size of the crab stocks and identify how that trends over time. We have an open-door policy that helps regulators do what they need to manage the fishery.
Tell us about your unique horseshoe crab fertilization program…
We started this sustainability project three years ago; it's the only large-scale horseshoe crab in-vitro fertilization (IVF) program in the US. There are some crabs that come into our facility that originate from the bait market. We extract some of their blood, but we also extract some of their eggs, which we fertilize in vitro. We let them grow to the point where they have a good chance of survival in the wild and then release them. We are very excited to have reached a major milestone this year with the release of our millionth crab into the wild!
We're proud to continue the work ACC has done over almost half a century to preserve and protect the horseshoe crab.
Receive content, products, events as well as relevant industry updates from The Medicine Maker and its sponsors.