Manufacture
Contract Manufacturing Services,
Business Practice
Tackling the High-Potency Trend
The increased emphasis on oncology drug development has led to rising demand for experienced service providers able to handle HPAPIs from development through to full scale commercialization. Here, Rebecca Coutts, General Manager of PCI Tredegar, discusses how to safely work with these highly potent – and often life-saving – drug substances
sponsored by PCI
What trends are you seeing in the oncology field – and how is this affecting demand for highly potent ingredients?
Right now, there is an increased focus on precision medicine, targeted therapy, and customized care. There has also been an explosion in growth for cell and gene therapies. Scientific advances allow drug developers to offer increasingly smart treatments to patients across all therapeutic indications, but oncology remains a key focus area for the industry as a whole. This is unsurprising given that the estimated number of new cases of cancer worldwide is expected to rise from 18.1 million in 2018 to 29.4 million in 2040, according to predictions from the World Health Organization.
Many oncology products use highly potent APIs (HPAPIs). And so, at our Tredegar site, we've seen an increase in the number of global development projects involving HPAPIs as pharma companies continue to develop innovative treatments at a rapid pace, as well as the need to offer the technical transfer of late clinical and commercial projects where the current incumbent is unable to offer the commercial scale manufacturing required. A number of potent drug products have also received breakthrough therapy designation from the FDA, requiring PCI to deliver expedited timescales and commercial launch services – highlighting the importance of these therapies.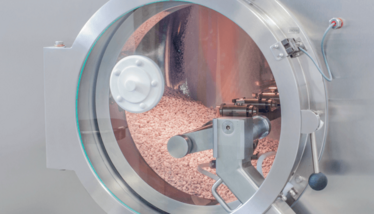 What are the challenges of working with highly potency products?
Usually there is limited toxicity data available at the earlier stages of development. In the face of the unknown, it is crucial to focus on operator and environmental safety. The best practice is to use contained, state-of-the-art processing capabilities as opposed to more traditional personal protective equipment. Special requirements for the effective handling of highly potency products apply to both manufacturing and analytical testing – and safety must always come first!
At PCI, our high levels of containment ensure an Occupational Exposure Limit as low as ˂0.01μg/m3 over an eight-hour time weighted average. This meets the intended regulations for Safebridge 3 and 4 applications. In my view, flexibility is also important. We optimize manufacturing processes based on specialist containment equipment, and we use the expertise within our development and operational teams to support clients with their potent (and non-potent) product development requirements.
As medicines increase in specificity, the value of the medicines themselves also increases, which drives the requirement for technologies that are accurate when it comes to handling highly potent compounds. One technology option favoured by PCI is Xcelodose® micro-dosing, which accurately and rapidly dispenses very low amounts of drug substance directly into capsules or vials. Delivering drug product directly into capsules or vials using contained micro-dosing, the technology removes the need for initial formulation development and associated stability, leading to faster first-in-human studies and cost efficiencies. We have found that the fully programmable system ensures exceptional levels of accuracy and precision, whilst minimizing wastage of these often expensive drug substances. We are proud to offer multiple options of micro-dosing technology that allows us to meet individual client volume requirements.
Xcelodose® technology also ensures the highest standards of safety by using full engineering containment for highly potent products. PCI has further invested in XcelohoodTM and XceloprotectTM technology solutions to further enhance our contained solutions for the development and manufacture of highly potent drug products.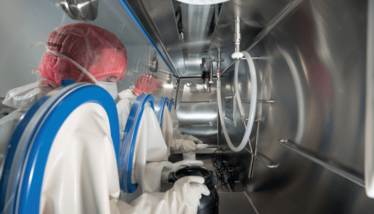 Why do most companies opt to work with a CDMO when it comes to highly potency products
Outsourcing has numerous benefits – and this is why it is extensively used in all areas of drug development and manufacturing.
Outsourcing has numerous benefits – and this is why it is extensively used in all areas of drug development and manufacturing. When it comes to high potency products, there is a tendency to outsource because of the handling challenges; utilizing a company with specialist expertise and the experience required to navigate this often complex area is essential. As I mentioned earlier, high potency drug substances require specific containment strategies and state-of-the- art processing equipment and facilities; few drug developers have these available in-house and investment is expensive. PCI has expertise and capabilities in high potency product manufacturing and laboratory testing, and we offer access to innovative technology and digital platforms, such as PCI Bridge, which is designed around the customer experience to bring digital, smart solutions to every stage of the clinical supply chain. We also have expertise in toxicology and industrial hygiene processes required to assess safety requirements for working with potent molecules, as well as experience in navigating the highly regulated drug development framework around the world.
Some drug developers may choose to work with different suppliers at different stages of the development to launch cycle, but managing multiple suppliers and partnerships can be challenging. Most companies instead choose to work with an experienced single-source provider, like PCI able to manage products from the earliest stages of development through to commercial scale manufacturing and launch, for both ease and peace of mind.
What makes PCI stand out from the crowd?
We are the trusted partner for the biopharmaceutical industry, providing solutions with the shared goal of improving patients' lives. We put patients at the heart of everything we do, and we work collaboratively with our clients to deliver innovative, flexible, patient focused solutions.
Our comprehensive pharmaceutical development service offering includes new drug development, early stage formulation, and analytical development for both highly potent and non-potent drug products. Following early stage development, we continue with further development, scale-up, and process validation ahead of commercial launch for a variety of dosage forms, all supported by full in-house analytical development and a release laboratory.
We are also always keeping on top of technology trends. For example, roller compaction is a proven process providing a method of pharmaceutical granulation for materials that are known to be sensitive to heat and/or moisture. This process avoids the use of granulation liquids and high temperatures associated with other methods of manufacture, such as wet granulation with subsequent drying. We have added this technology to our already award-winning highly potent contained manufacturing facility in Tredegar to provide clients with a full range of granulation options.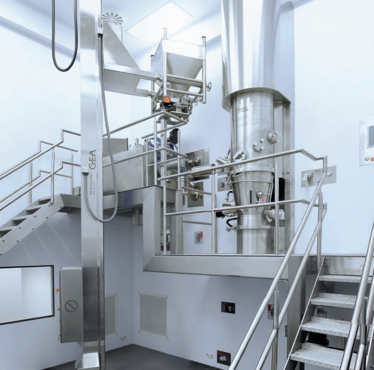 We provide flexible and globally compliant commercial scale manufacturing and packaging of multiple dosage forms including tablets, capsules, creams, gels, ointments, and oral liquids. We also have a dedicated department of validation specialists to ensure a seamless transition from clinical phase to commercial launch, as well as supporting ongoing commercial supply through continuous process verification. Commercial manufacturing and packaging is supported by an experienced team of Qualified Persons, a full analytical release testing laboratory, and a GMP compliant temperature controlled warehouse with storage down to -20°C.
How is PCI preparing for the future?
In 2019, the Tredegar site began a US$20- million investment to expand its potent drug
development and manufacturing capabilities as well as a new high potent commercial packaging suite. The investment involves an extension to the world-class, award-winning, contained high potent manufacturing facility that will double its large-scale commercial manufacturing capacity as well as adding extensive commercial packaging capacity to allow PCI to continue to meet the ever growing demand for our customers. The new facilities are expected to be operational early in 2022.
Meet Rebecca Coutts
Rebecca is General Manager of PCI's Tredegar, UK, site. She graduated from the University of Bath in pharmacy before completing a PhD in pharmaceutics at Cardiff University. She is also a registered member of the General Pharmaceutical Council in the UK.
"Over my 25-year career, I've shown a clear passion for development and manufacturing services. Before joining PCI, I held multiple roles including Head of Pharmaceutical Development for Vectura, and Group Leader, Manufacturing, Science and Technology
Services at Abbott Laboratories," says Coutts. "I enjoy working with our clients to support their journey with PCI and collaboratively solving any technical challenges they may have. Being part of the process of developing new medicines for patients and seeing them through to full commercial launch is extremely rewarding."
PCI's Tredegar site offers early phase formulation, analytical development, and clinical and commercial manufacture, specializing in potent products, as well as clinical and commercial packaging. The site is well positioned to address global drug product development needs throughout the product life cycle, from phase I through to commercialization.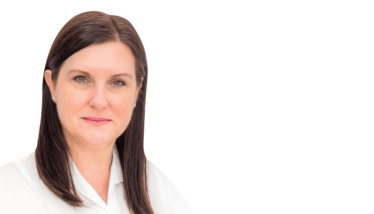 Receive content, products, events as well as relevant industry updates from The Medicine Maker and its sponsors.