Manufacture
Advanced Medicine,
Quality & Compliance,
Supply Chain
The ABCs of Apheresis Infrastructure
Building and managing an advanced therapy collection network is a significant challenge, but there is another route
Lacey Anderson | | Opinion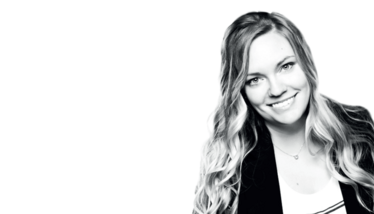 Cell and gene therapy sponsors have two options for collecting source material from autologous and allogeneic donors: build and manage your own collection network or tap into an existing network through a partnership. But the decision cannot be taken lightly. Your source material can impact the quality of your therapy, and the apheresis centers used for collection can impact the quality of that source material. Put simply, getting the collection process right is essential.
Building and managing your own network affords control of the process – an unquestionable strength. However, there are also significant time demands and financial costs associated with building, managing, and maintaining your own apheresis center network. If you choose to go down this route, formulating a network strategy should be your opening move. You must evaluate your process along the entire product pathway, assess your protocols and specifications, and then determine whether each apheresis center and its cell therapy lab have the collection and processing capabilities necessary for your protocol. You'll then need to invest time into the agreement and qualification phase.
If that sounds like hard work, you could alternatively tap into a partner's existing network, which will allow you to get a collection process up and running swiftly. Many of the rungs on the ladder to qualification – such as the quality system audit – will come ready-made, completely removing the audit from the startup timeline. But one of the biggest benefits to working with a partner with an existing network is the expertise and experience they bring to the table, including a firm grasp of common problems and disconnects involved in the collection process.
I've heard of scenarios where a sponsor asks a center, "Can you collect GMP." The apheresis center says, "Yes!" Great match. Unfortunately, the sponsor meant clean room and the apheresis center meant closed system… And neither party asked for clarification on the definition of GMP. At best, the result is confusion.
A partner can also help with training; for example, developing manuals for apheresis center staff and ensuring those staff are briefed on the cell and gene therapy developer's protocol. Good training ensures that critical information is not missed. A partner with an established network will also provide apheresis staff with a consistent training program or platform, always remaining just a phone call away should questions arise. Providing this level of support is costly, and committing to it should not be taken lightly.
Expertise from a partner is also crucial when dealing with change. It's important to bear in mind that even small adjustments to protocol can produce major impacts.When deciding whether to build or partner, you must consider every element subject to change. Not every apheresis center can accommodate every change, and initiating process changes after onboarding a center can trigger significant delays. A modification that may appear small or innocent in the eyes of the sponsor could play out as a tectonic shift in the apheresis center. For example, adding sterility once a protocol is already underway can add challenges. The center may not have the capabilities to perform the methodology that the client is requesting. In addition, changes to training materials will need to be made, all staff will need to be retrained, and all documents will need to be reviewed and potentially updated. Finally depending on whether the manufacturer will accept a product with pending test results, the center may need to hold on to the product longer then intended, which could impact their storage capacity and collection dates to meet manufacturing slots.
When a client wants to make a change, a partner company with its own network can provide an impact assessment and help the sponsor understand the pros and cons of every decision, as well as the chain reactions caused by those decisions. Otherwise, cell and gene therapy sponsors must understand the full process for implementing even the smallest of changes, and also have the bandwidth necessary to implement those changes at every center in the network.
In my view, the decision is an easy one. Money rules everything around us, and there is no question that cost tends to factor heavily in "build or partner" decisions. But conversations around cost should take into account the benefits you may receive from the partnership and the hidden challenges (read: costs) of building your own network.
Receive content, products, events as well as relevant industry updates from The Medicine Maker and its sponsors.