Manufacture
Advanced Medicine,
Bioprocessing - Upstream & Downstream,
Contract Manufacturing Services
The Cell and Gene Endgame
For effective and efficient cell and gene therapy manufacture, companies need to make better plasmid design decisions with the end goal in mind: commercialization
| 3 min read
sponsored by Charles River
Viral vectors are nothing short of game- changers when it comes to modern therapeutics. From vaccines to gene therapies, they have the potential to address disease in a way that wouldn't have been possible just a decade ago. However, although viral vectors are used to develop a range of therapeutics, several considerations are vital to ensuring ultimate clinical success.
Plasmid DNA is the critical starting material in a transient transfection production system, which is still the preferred route of vector production. Plasmid DNA defines the functionality and safety of finished therapeutic products – carrying the genetic code for the final therapeutic gene and coding for the vector capsid. Simply put, plasmid DNA is the backbone of viral vector development.
But when and how should companies approach plasmid selection and design?
Plasmid DNA will, of course, be used during the early stages of development. But before steaming ahead, companies should consider how their initial choices on selection and design will impact future stages in the clinical development process. As commercialization represents the route to the patient, investing sufficient time to assess how these early decisions affect this crucial endgame of product development is essential for clinical success.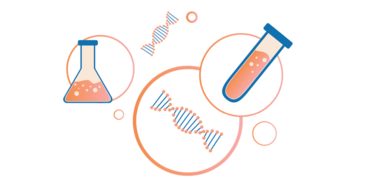 Better by design

Manufacturing plasmids can be time- and resource-intensive. Before creating plasmids that elicit therapeutic benefits and achieve efficient delivery, several key questions must be answered to avoid common pitfalls. How well can the product express genes? Are the right cell types targeted by the product? How safe is it? Who owns the IP and what potential royalties must be considered?
Companies developing therapeutics need to consider these questions and address them early on to identify how their products will be used before they move into manufacturing in-house or with an outsourcing partner for their manufacture and scale-up.
Here are two points that developers must evaluate:
1. The ability to produce stable plasmids at scale
In viral vector production, plasmid yield is of paramount importance. When working with gene of interest plasmids such as those for AAV or Lentivirus, a major consideration is regions such as inverted terminal repeats (ITRs) in AAV's or Long Terminal Repeats (LTRs) in Lentivirus. These regions are challenging to work with because of their poor stability, which impacts viral vector producing efficiency. Sequencing the plasmid at multiple production stages, prior to production and during production, allows developers to confirm there are no mutations during plasmid development. Modification and repair strategies that improve the overall efficiency and productivity of plasmid production often greatly improve transfection efficiency and vector productivity, further reducing cost. Additionally, changing vector design late in programs presents cost, timelines, and regulatory issues that are better to avoid.
2. The use off-the-shelf plasmids
Another consideration early on is the use of standard off-the-shelf plasmids, such as the pHelper and Rep/Cap plasmid required for AAV production, and equivalent plasmids for lentivirus production. These standard catalog plasmids offer the advantage of being immediately available, reducing development costs and simplifying supply chains.
As a leading cell and gene outsourcing partner, Charles River knows how important it is for developers to save time, accelerating the transition to the clinic, but this must be balanced with taking the right steps for successful clinical development. From many years of guiding clients, our team knows how important guiding plasmid selection is to preventing issues later. Furthermore, our robust in-house testing capability allows for reduced time between production stages, from plasmid to vector and beyond. These overall time savings allows developers to focus on their cutting-edge science that drives innovation. The better by design approach the team takes supports companies to take the right steps, the first time – because funding is limited and patients are waiting.
Should you require guidance in determining an appropriate plasmid or vector design for your specific cell or gene therapy – or if you need assistance with development and manufacturing – contact Lara Peacock, Marketing Manager, CGT CDMO: [email protected]
For more information on cell and gene therapy manufacture and the importance of plasmid design decisions visit our website
Receive content, products, events as well as relevant industry updates from The Medicine Maker and its sponsors.