Manufacture
Advanced Medicine,
COVID-19
The Cell Therapy Guardians
We speak with Laertis Ikonomou, Chair of the ISCT PTF on the Use of Unproven and/or Unethical Cell & Gene Therapies, and Associate Professor of Oral Biology at the University at Buffalo, SUNY, and Dan Weiss, ISCT Chief Scientific Officer and Professor of Medicine at the University of Vermont, about the ISCT's work to combat unproven cell therapies and its drive to ensure that studies into legitimate COVID-19 cell therapies rigorously demonstrate safety and efficacy.
James Strachan | | Interview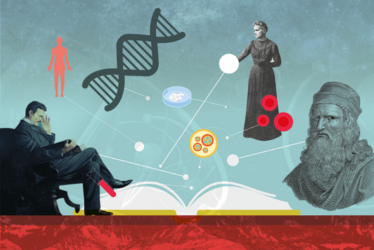 How widespread is the problem of unproven therapies?
Laertis Ikonomou: The problem of unproven cell therapies is a global one. A decade ago, this phenomenon was known as "stem cell medical tourism" in which patients in the USA and Europe would travel abroad to access unproven "stem cell" treatments. Now, there's no need. Most Americans can find an unproven "stem cell" clinic within driving distance – and the same is true of Canada, Australia, New Zealand, Europe, and parts of Asia. Why? These clinics have undoubtedly benefited from the hype surrounding legitimate cell therapies.
What procedures do the clinics offer and what are the consequences?
Ikonomou: Interventions include autologous bone marrow extracts and, until recently, stromal vascular fraction from adipose tissue. These have been reduced in the USA after injunctions against companies. Increasingly, companies are offering perinatal tissue-derived products and exosomes.
Patients have suffered serious injuries and even death because of these procedures. The time spent accessing an unproven therapy is time that could be spent receiving a proven therapy. Financial damage is important, too, as none of these unproven approaches are covered by insurance. Some clinics encourage people to take on debts or crowdfund to pay for expensive treatments, which can affect their ability to afford proven therapies and cause psychological harm.
What is the main aim of the Task Force?
Ikonomou: The main aim of the Presidential Task Force on the Use of Unproven and/or Unethical Cell & Gene Therapies is to monitor the situation, educate all parties involved, and protect patients worldwide. Initially, we published an extensive guide – a series of articles in Cytotherapy – in which we defined "unproven therapy" and examined several aspects of the phenomenon. How are they offered? What are the regulatory implications? How does this impact legitimate cell and gene therapy development? We also actively monitor where these clinics emerge and what kinds of procedures they offer, and we send out regular press releases and issue statements jointly with other societies.
Dan Weiss: The ISCT is a nonprofit organization, which means we cannot lobby politicians to effect change. But what we can do is raise awareness and, most importantly, educate people – especially patients and their families – so they can make informed choices about their healthcare.
What about clinics offering unproven treatments for COVID-19?
Ikonomou: A number of clinics have claimed to treat COVID-19 using unproven cell and gene therapies – particularly in the USA. Usually, they will simply add COVID-19 to the list of conditions their "therapies" claim to treat, obviously without proof of efficacy. The ISCT has issued statements to strongly condemn such practices. We recently released a statement with the International Society for Extracellular Vesicles to point out that exosomes are not a proven modality for COVID-19.
Weiss: In the USA, the FDA has taken a proactive stance against companies offering unproven COVID-19 treatments. They've sent out several letters a week essentially telling these clinics to stop advertising this garbage! I'm paraphrasing of course, but they clearly recognize that this is a growing problem.
What about legitimate therapies for COVID-19? ISCT has recently argued for the importance of proper clinical trials. Why was it important to get this message out?
Weiss: Finding an effective treatment for COVID-19 could not be more pressing. But we need to rigorously demonstrate, first and foremost, that these therapies are safe and that they provide benefits beyond what is already available. We can't have companies saying, "We've got some cells and we're going to inject them into patients and hope they do something." Existing protocols for establishing safety and efficacy must be followed, even in exceptional circumstances, such as the COVID-19 pandemic.
There are also specific reasons we need to be especially careful with cellular therapies for COVID-19. We know that, when we inject cells into the bloodstream, they can sit in the lungs for a couple of days before being cleared out. This hasn't been a problem with other therapies, but we know that COVID-19 patients are more likely to form clots in the lungs. Developers need to take this into consideration when testing, and we're aware of some investigations that have not done so.
Are there any promising legitimate therapies for COVID-19?
Weiss: I think mesenchymal stromal cells for COVID-19 respiratory failure have a good chance of showing real benefits. We have to be extremely careful for the reasons I've discussed, but there are current trials addressing safety and efficacy and I'm very much looking forward to their outcomes.
Receive content, products, events as well as relevant industry updates from The Medicine Maker and its sponsors.