Manufacture
Technology and Equipment,
Small Molecules,
Bioprocessing - Upstream & Downstream,
Advanced Medicine
The Innovation Awards 2019
After a vibrant year of advances in pharmaceutical development and manufacturing technologies, we present The Medicine Maker 2019 Innovation Awards. From single-use bioreactors, to formulation prediction tools, to Industry 4.0 technologies, we celebrate the solutions that help manufacturers make better medicines.
What are the Innovation Awards? The Medicine Maker Innovation Awards, published every December, highlight groundbreaking drug development and manufacturing technologies that have been released onto the market over the course of the year. Nominations were collected via an online form during 2019. Here, we present the 16 winners of 2019!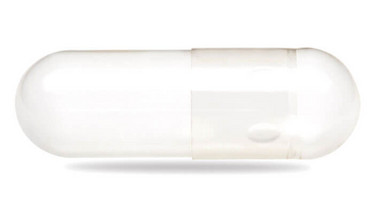 ACGcaps H+
Capsules with no gelling agent suitable for hygroscopic and moisture-sensitive formulations
ACG
Suitable for hygroscopic and moisture-sensitive formulations, the ACGcaps H+ capsule is pH-independent and non-ionic, and so complies with the requirements of dissolution performance across all biological pH ranges. The capsules are suitable for granules, powders and pellets for both prescription and non-prescription pharmaceutical ingredients.
Potential impact:
The capsules contain no gelatin, wheat, gluten, animal by-products or starch, allowing them to support the increasing consumer demand for clean label and vegetarian capsule options. In addition, the capsules overcome potential cross-linking issues (a problem with gelatin-based capsules) that can cause retarded dissolution performance.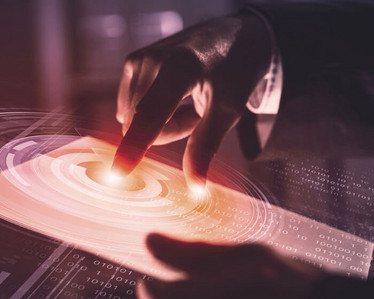 Avionics
Data monitoring system for real-time tracking of line equipment efficiency
Antares Vision
Data are clearly important, but how can they be used to boost pharmaceutical efficiencies? Avionics is a software tool for monitoring equipment performance and efficiency throughout the production process. Among other important metrics, Avionics monitors production status, instant and accumulated speed, overall equipment efficiency, and camera performances. The software can be installed as an add-on, drop-in module on lines without impacting previously implemented validation procedures or the performance of existing systems. It complies with regulations, including serialization and aggregation mandates.
Potential impact:
Avionics was designed to help pharma companies leverage data – initially generated to comply with serialization mandates. Aggregation of performance data can give an overall picture of production processes, helping companies make data-driven decisions that can improve efficiencies.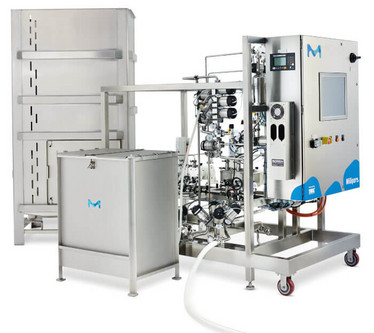 BioContinuum Buffer Delivery Platform
An integrated solution for buffer preparation and management
Merck
The BioContinuum Buffer Delivery Platform is a configurable offering of buffer concentrates, buffer dilution system, single-use assemblies, and services tailored to provide a high accuracy in buffer preparation and management. The buffer dilution system design and pumps allow for dilution of buffers up to 50:1, including buffers with low conductivity. According to Merck, in a 2000 L bioreactor facility, the platform delivers an 18 percent reduction in cleanroom area when compared with traditional buffer preparation methods.
Potential impact:
Biomanufacturing requires large volumes of buffers for downstream processing, which can often be a bottleneck. As processes evolve and intensify, the focus has shifted to reducing bottlenecks, footprint and capital expenditures while delivering the right buffers at the right time and specifications. Merck's new platform can supply process buffers from the point of manufacturing to the point of use at a "fraction of the resources and facility space."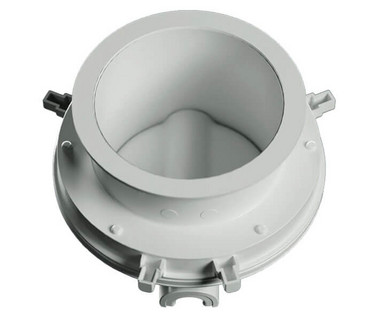 ChargePoint Multi-Site Solution
A disposable solution for transferring high potency and sterile material
ChargePoint Technology
The ChargePoint Multi-Site solution combines the new ChargePoint Single-Use Passive (SUP), a disposable version of the company's passive mating half of the established ChargePoint Split Butterfly Valve, with the new ChargeBag PE-S single-use packaging. The result allows manufacturers to easily transfer sterile pharmaceutical powders – either between process steps or between facilities. The ChargeBag Pe-S is made from HiPure ULP7 film, a proprietary film made by ChargePoint to meet the demands of aseptic processing.
Potential impact:
Today, more pharmaceutical companies than ever before have multiple manufacturing locations, resulting in more drug products being moved between facilities. Assuring the integrity of expensive, sensitive powders whilst in transit is a challenge that is currently met with packaging solutions, such as fiber or plastic drums with flexible liners housing the powder form drug product. Though these options meet transportation needs, it often gives facilities a headache when it comes to filling, sealing, handling and emptying the packages safely without compromising the product. ChargePoint's new off-the-shelf solution offers a method of contained powder transfer within facility A (for example, drug supply) and can also be used as a product's primary packaging and container closure for transportation to facility B (for example, drug product formulation).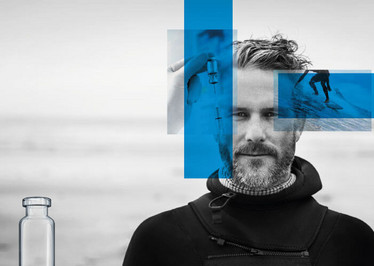 Everic
Modular vials suitable for high potency drugs
SCHOTT AG, Pharmaceutical Systems
Schott describes Everic as "ultra-pure type-I glass vials" that are suitable for high potency drugs and biologics, and meet the drug stability needs of low-fill drugs (dosages under 1 mL). The vials are offered as a modular concept; pharma manufacturers can choose different elements based on their drug requirements, the administration process, and the patient group. For example, Everic Pure vials have a chemically homogeneous inner surface to ensure drug stability; Everic Strong features an improved geometry for improved shock and pressure resistance during the filling process or transport; and Everic Smooth has an outer coating that helps the vials pass more smoothly through production processes. In addition, the particle formation that can occur when pharmaceutical vials rub against each other on filling lines is significantly reduced.
Potential impact:
Primary packaging must be designed to reduce the potential for interaction between the drug and container as much as possible. At the same time, high development costs put pressure on manufacturers to be as efficient as possible during manufacturing operations. With its modular approach, EVERIC helps manufacturers to balance both aspects with stable storage and efficient filling.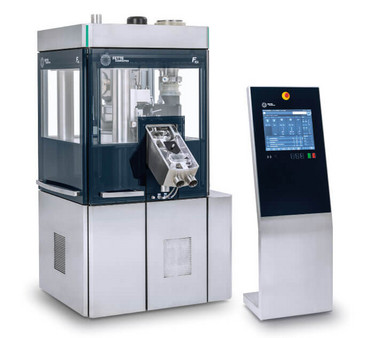 F10i
A digital-ready tablet press
Fette Compacting
The F10i is the first machine of the next generation of Fette Compacting's I Series [i-Series?]and is a single rotary press ideally suited for small batches – and optionally also for highly active substances. The system also includes a handling arm to support the operator when changing the turrets, and a mechanical manual turret clamping system. Reflecting the pharma industry's growing interest in Industry 4.0, the press has also been designed with connectivity in mind, with open interfaces for connections to the Internet of Things and manufacturing execution systems.
Potential impact:
The increased use of potent pharmaceuticals means that containment has become a key issue in production; it is possible that "dust-proof" could eventually become the minimum standard for pharmaceutical machinery. The new i-Series has a dust-proof design in its most basic version, while window flaps with double-safety barrier systems help to further ensure operator protection when using active substances.
And The Winner Is…
From traditional small molecules to biotherapeutics to ingenious cell and gene therapies, there is a huge variety in the types of medicines that pharmaceutical companies can produce, with each requiring specific advances in processes and equipment. The solutions highlighted in the Innovation Awards demonstrate serious dedication to all areas of drug development.
But which technology is truly the most innovative?
Go to http://tmm.txp.to/vote-innovation19 to vote for the top technology.
We will publish the development story behind the most popular technology in a 2020 issue of The Medicine Maker. Voting will close on March 11, 2020.
Already Voted? Register with The Medicine Maker today to keep updated.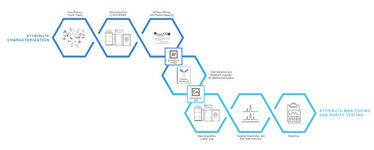 HR Multi-Attribute Method for Biopharma Analysis
A high-resolution mass spectrometry-based workflow for biopharma characterization and quality control
Thermo Fisher Scientific
Biotherapeutics are complex to manufacture and confidently characterize, requiring numerous conventional methods to assess individual critical quality attributes. The HR Multi-Attribute Method is an automated, instrument-based approach that can assess multiple CQAs, as well as monitor the manufacturing process. It can potentially replace several conventional methods with one workflow. The system can be used for early development through to quality control and lot release environments.
Potential Impact:
The goal of biopharma development and manufacturing is to deliver the highest quality product at the lowest cost and in the shortest possible time frame. Full characterization with the most specific level of information can make a significant difference to achieving these goals. This workflow solution provides standardization and can deliver consistent results across multiple instruments and sites.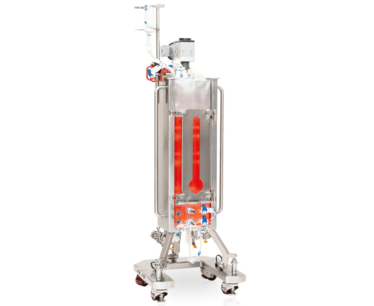 HyPerforma DynaDrive
A single-use bioreactor with improved design, performance, and scalability to larger sizes
Thermo Fisher Scientific
Thermo Fisher Scientific has updated its range of HyPerforma DynaDrive single-use bioreactors to suit scales of 50 L up to 5000 L. The hardware, flexible drive train with multiple impellers, and sparging approach were all designed to optimize mixing dynamics, scale and performance. The turn-down ratio is 10:1 for 50 L and 20:1 for larger sizes. The high power input per volume and volumetric mass transfer performance (measured by kLa) should allow for viable cell densities of around 100 million cells/mL.
Potential impact:
The benefits of single use are well known in the industry, including the reduced risk of contamination and faster turn-around times through the elimination of CIP and SIP. This bioreactor range has been designed to accommodate modern cell line processes across multiple sizes, to maximize facility footprint and to reduce steps in the seed train processes. According to the company, this is the first single-use bioreactor available in 5000L size to meet production needs and maximize facility footprint.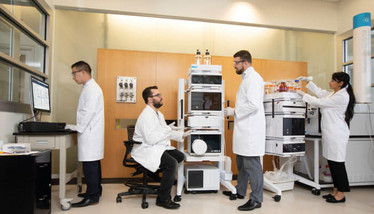 InfinityLab LC/MSD iQ
A mass selective detector that delivers confidence in UV analysis results
Agilent Technologies
The InfinityLab LC/MSD iQ is a mass selective detector suitable for small molecule analysis in pharmaceutical drug discovery, development, quality assurance and quality control, as well as academia and other labs that require mass spectral data for making data-driven decisions. It is designed for users who are looking for more certainty in their LC-based results, and uses Agilent's OpenLab CDS software for data collection, analysis, and reporting. The InfinityLab LC/MSD iQ resides beneath the Agilent's InfinityLab HPLC stack, to help save on lab space, while the InfinityLab Flex Bench MS, enables mobility, modular mounting of all system components, with integrated waste management, system noise reduction and easy access to all system areas.
Potential impact:
The system was designed with overall lab productivity in mind – the early maintenance feedback features, for example, aim to help lab managers plan routine maintenance around their schedules. The system also incorporates intelligent instrument health tracking to ensure reliable and routine operation. Before sample analysis, an overall assessment of the whole liquid chromatography-mass spectrometry (LC-MS) system is performed with a system suitability check.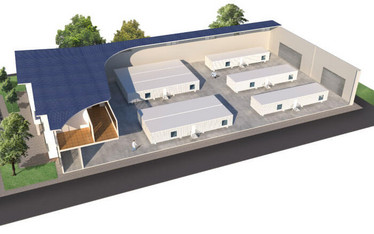 KUBio Box for Viral Vectors
A modular platform for the manufacture of viral vectors
Cytiva
Unlike traditional facility re-purposing or retro-fitting projects that typically require significant engineering and design resources, as well as the need to appropriately select and procure manufacturing process equipment, the KUBio box for viral vectors is a turn-key product. It is a modular platform that provides fast access to viral vector manufacturing capacity. It is designed to fit within a simple facility shell space, accommodating end-users that are re-purposing or retro-fitting existing spaces.
Potential impact:
There are estimated to be over 700 active clinical trials involving cell and gene therapy – and the vast majority of these make use of viral vectors. This rapid growth has led to viral vector supply issues with a shortage in readily available manufacturing capacity. New manufacturing platforms are needed to address the long wait times at contract manufacturing organizations and lengthy facility build timelines. KUBio box for viral vectors can provide quick access to modular viral vector manufacturing capacity.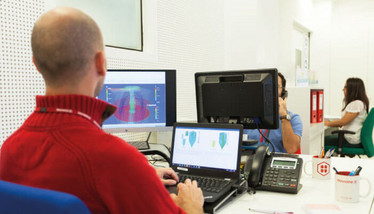 PRIME
A tool to enable faster, leaner API process development
Hovione Pharmascience
PRIME is a data- and knowledge-based assessment tool to enable development by design. Process development is normally guided by the knowledge of different chemists and is not always focused on a set target. The PRIME tool helps to guide chemists to the points that need to be addressed first to improve process robustness. It also allows statistics from the process to be compared with industry averages. Hovione can use the tool to generate reports for clients.
Potential impact:
Pharma manufacturers face significant pressure to make processes more efficient, to bring down the time and cost associated with drug development. PRIME aims to allow manufacturers to develop robust processes in a leaner manner by allowing efficiency to be quantified numerically. Data generated by the tool are useful indicators of what process parameters need to change for improvement.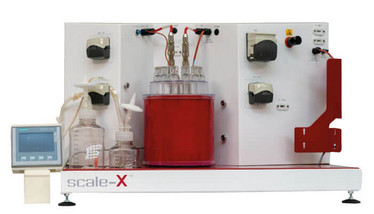 Scale-X
Fixed-bed bioreactors that provide a chained and intensified approach to viral vector production
Univercells
The portfolio of scale-X fixed-bed bioreactors are designed to lower the costs of viral production for both vaccines and gene therapies. Multiple bioprocessing steps are "chained" into one, reducing the footprint of the bioprocess, while improving the reliability of production. The fixed-bed design enables scalability from benchtop production to commercial-scale and the bioreactor can also be chained with subsequent downstream processing through integration with the company's NevoLine biomanufacturing platform for complete bioproduction.
Potential impact:
Univercells claims that many existing technologies for producing viral vectors are expensive, difficult to operate, difficult to scale to match commercial demand, or lack the robustness required to successfully and reproducibly ensure high-quality production. The scale-X bioreactor design results in the ability to integrate very high production capacities within a small facility footprint. For gene therapy, this contributes to reducing the development and production costs which are currently still very high, thereby contributing to improved accessibility of novel therapies.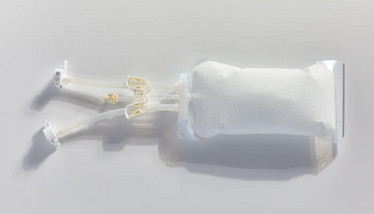 STA-PURE Flexible Freeze Container
Containers for protecting bulk drug substance during cold chain handling
W. L. Gore & Associates, Gore PharmBIO Products
GORE STA-PURE Flexible Freeze Containers are constructed of a high-purity, biocompatible fluoropolymer composite film – selected for its durability and low extractables profile. GORE has also used a patented bag design that is engineered to maximize container strength. Whereas some companies supply bags based on performance data from film-only durability testing, Gore says it has developed performance testing in alignment with how the product will actually be used. For example, in impact testing, bags were filled with solution, frozen to -86 C (-123F) and then dropped from a height of 3 feet. The containers remained strong and did not crack or break, even through five successive freeze/thaw cycles.
Potential impact:
Pharmaceutical manufacturers need durable, high purity materials for storage. Traditional polymer-based containers can become brittle at low temperatures, causing them to break or leak. Manufacturers need solutions that help minimize the risk of container failure and enable them to securely transport frozen bulk drug material.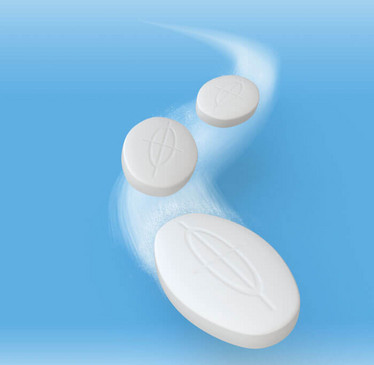 StarTab, Directly Compressible Starch
Starch-based excipient designed for direct compression
Colorcon
The size and shape of StarTab particles have been specifically designed to provide excellent flow and compressibility, even on high-speed compression machines. The excipient also provides good tablet hardness and a low disintegration time, allowing formulators to reduce the number of excipients needed in a formulation; for example, superdisintegrants are not required. StarTab also helps enhance the stability of moisture-sensitive active pharmaceutical ingredients.
Potential impact:
StarTab is designed to help formulation scientists simplify formulation. StarTab enables formulations to be made into tablets using direct compression instead of the more complicated wet granulation, shortening development time and reducing the total costs.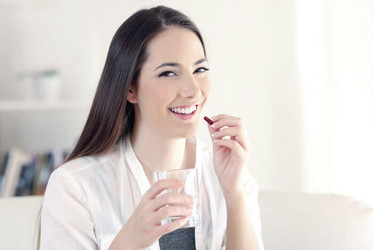 Xcelerate
A service for optimizing the design and implementation of active packaging
Aptar CSP Technologies
Combining Aptar CSP Technologies' active packaging with FreeThink Technologies' expertise in accelerated shelf-life determination, the Xcelerate service aims to help optimize the design of active packaging solutions. The service was launched in response to the increasing complexity of matching moisture- and oxygen-sensitive medicines with their ideal packaging solutions. The Xcelerate process determines a drug product's moisture and oxygen sensitivity using stability studies open to specified environmental conditions, and then uses modeling to create theoretical package designs.
Potential impact:
As drug companies produce more potent APIs, larger molecules and modified release profiles, there is increased risk for stability issues associated with moisture, oxygen and volatile reactives. More modern dosage forms, such as chewable and disintegrating tablets, can also encounter significant shelf life challenges with respect to humidity sensitivity. A customized approach to these challenges can help avoid repetitive design processes and reformulations caused by stability test failures.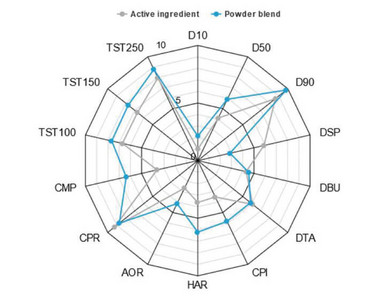 ZoomLab
A formulation prediction tool for small molecule pharmaceuticals
BASF
Available online, ZoomLab allows pharma companies to predict and optimize oral drug formulations. After the user inputs certain properties of their small molecule API and defines their target drug profile, ZoomLab uses a proprietary algorithm to instantly predict the optimal excipients to use, and the recommended weight fraction of each ingredient. It also provides recommendations in the formulation for functional excipients, such as binders, disintegrants, and more. The final recommendation includes detailed instructions on how to manufacture the formulation in the user's own lab. Users can also tweak the suggested formulation in silico to see how different excipients can affect their formulation's tabletability, dissolution profile, processability, and more.
Potential impact:
ZoomLab is not a replacement for a formulator; rather, it is intended as a virtual formulation assistant to provide both new and experienced formulators with the opportunity to speed up their formulation process and eliminate costly trial and error. New formulators are able to avoid missteps and can gain valuable formulation experience faster, while experienced formulators can brainstorm and experiment in silico with excipients and ingredient blends they typically don't start with or otherwise would not have thought to use.
Previous Winners
The grand winner of the 2018 Innovation Awards was Catalent's Zydis Ultra, an orally disintegrating tablet (ODT) made using resonant acoustic mixing and lyophilization. Zydis Ultra broadens the applicability of the original Zydis technology to a wider range of drug molecules. Oral drug delivery is well recognized as a convenient, economical and safe route of administration. ODTs offer the convenience of "medicine on the go," as they disintegrate quickly in the mouth, usually without the need for water. Catalent believes that Zydis ODT technology can be particularly valuable for boosting patient compliance. Patients suffering from psychiatric conditions, for example, can be prone to refusing medicine (patients may attempt to regurgitate medicine or conceal tablets in their mouths); ODTs disperse too rapidly for such tactics.
The use of resonant acoustic mixing in Zydis Ultra allows the API to be coated for excellent taste masking, and drug loading that is three to four times higher than with a conventional Zydis ODT. Resonant acoustic mixing can coat particles less than 100 μm with minimum impact on final particle size, whereas conventional coating typically results in significantly larger particles that can lead to a grittier mouthfeel in ODTs. Researchers at Catalent have been able to formulate both ibuprofen and acetaminophen (paracetamol) using the technology.
Catalent announced a $27 million investment in March 2019 to help commercialize Zydis Ultra technology. The Zydis development and manufacturing operation is located at the company's 250,000 square foot site in Swindon, UK. Read more here.
Other previous winners include:
2017
H3N2 Challenge Agent, developed by SGS – used to induce a physiological response to test vaccines and treatments against H3N2 influenza.
2016
Centinel, developed by Merck – a gene editing technology that made CHO cell lines resistant to Minute Virus of Mice.
Receive content, products, events as well as relevant industry updates from The Medicine Maker and its sponsors.