Manufacture
Advanced Medicine,
Vaccines,
Bioprocessing - Upstream & Downstream
The Manufacturing Conundrum
Sartorius' Amelie Boulais and Evonik's Stefan Randl explore the challenges of mRNA manufacturing as well as the opportunities for the future
Maryam Mahdi | | Interview
How are mRNA-based vaccines manufactured?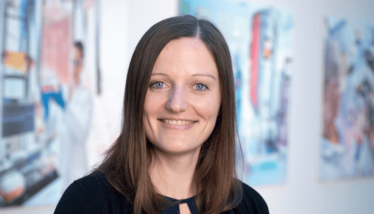 Boulais: To produce mRNA, manufacturers begin with a DNA plasmid containing the sequence coding for a particular antigen. Plasmid DNA can be manufactured in-house or bought by a third party. Then, an enzymatic reaction takes place in a reactor where the plasmid, nucleotides, and enzyme are added. This in vitro transcription (IVT) reaction can vary depending on companies' manufacturing approach, but there is some uniformity as key enzymes for such reactions must be used; capping enzymes, which are critical for protecting mRNA from degradation, and T7 polymerases, which catalyze the formation from DNA to mRNA, are essential to the process.
IVT reactions last 3–4 hours. In my view, when compared to classic cell culture, the benefits become clear. A conventional cell culture relies on weeks of growth and bacterial fermentation that normally takes anywhere between 24 to 48 hours to complete.
Finally, the IVT process continues and several steps involving either precipitation or chromatography are used to purify the mRNA and encapsulate it in LNP.
What are the biggest manufacturing challenges?
Boulais: Despite the apparent simplicity of this process, there are still some limitations; for example, widespread adoption of this process could lead to shortages in raw materials such as plasmid DNAs and enzymes. Current enzyme production, particularly for capping enzymes, is limited to a handful of producers. During the pandemic, production capacity and yields had to be dramatically increased, which came with obvious challenges.
Additionally, the process development expertise needed to produce mRNA vaccines is not yet widespread and IVT protocols are far from optimal. The goal of the future development of the IVT reaction is to reduce the use of raw materials while increasing the yield. The average production value is in the order of 3-5 g/L but future trends might push this production to 10 g/L.
Randl: As Amelie says, scale-up is a crucial consideration and cannot be underestimated. Until 2020, Evonik hadn't manufactured lipids at the kilogram scale before. But all of a sudden, the demand massively increased. Developing a scalable, reliable process takes time and we also have to ensure that any process we do end up using can easily be validated.
Are you optimistic that these challenges can be overcome?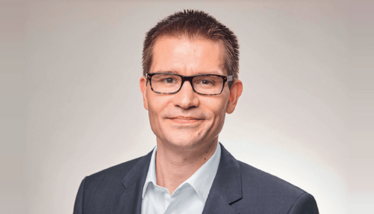 Boulais: This field is evolving extremely fast. All these challenges should resolve themselves as demand for mRNA-based vaccines increases. IVT protocols will evolve and the raw material supply chain will improve, which will help reduce costs.
Ultimately the scientific community will need to figure out where the sweet spot for mRNA technology is. It will take additional research and time to discover whether mRNA can truly realize its potential in different areas. The potential for mRNA vaccines against new – and even unmet – indications, as well as in cell and gene therapy, has so far been unexplored, especially in combination with the fast-growing area of gene editing and the use of CRISPR/Cas9 technology.
Randl: I believe that mRNA has the potential to revolutionize the pharma industry in a similar way as biologics have in the last two decades. Though no show-stopping interventions have yet to be developed (if we exclude COVID-19 vaccines), we now have a wealth of data proving their safety and tolerability.
Though there are certain roadblocks in the manufacturing process, I'm confident that they will be addressed as new technologies are developed. We also have to remember that we can't foresee every future challenge that might occur, but we do have the level of insight to help us enhance manufacturing practices for the better.
Receive content, products, events as well as relevant industry updates from The Medicine Maker and its sponsors.