Manufacture
Small Molecules,
Technology and Equipment,
Process Control,
Digital Technologies
The Only Science Is Good Science
Sitting Down With... Johannes Khinast, CEO and Scientific Director of the Research Center for Pharmaceutical Engineering (RCPE), Graz, Austria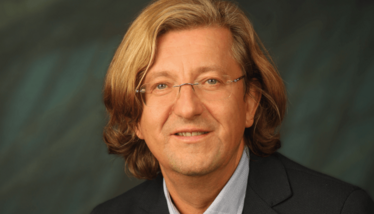 What influenced you to launch RCPE in 2008?
The idea was simple: I wanted to conduct research that could be applied to pharmaceutical manufacturing. I gained feedback on interest in such a center at the University of Graz and we had a tremendous response from pharmaceutical companies. They told us this type of center was "exactly" what they needed! We started with just three people and now we have over 160 – and we're still growing. At the beginning, it was like baking cookies with friends, but we've professionalized the center over the years. We have created groups within the center and we have leaders of those groups – and our work is internationally visible; we push out a lot of publications. But we don't take money and bend the work towards that. We would rather do good science – and then the money flows to us! We have four main areas of focus: modeling and prediction; advanced products and delivery; process and manufacturing science; and continuous flow synthesis and processing.
You recently received funding from the FDA…
That's right. And I'll note that it's super unusual for an EU company to receive FDA funding (only around 1 percent of these grants are given to non-US companies). We were fortunate in that we were working with many US companies, such Pfizer and MSD, who suggested we put a proposal together. We did a great job and got funding for two projects: digital simulation tools for drug product manufacturing and process development; and optical coherence tomography for real-time monitoring and control of the tablet coating process.
I've been pushing the concept of digital twins for a long time – so I consider the first project to be a personal success; it's fantastic for the center's expertise in this field to be recognized. The industry needs to move away from empirical trial and error approaches. There are big benefits in powerful simulation coding combined with good understanding of material properties.
The second project is about using sensors to understand coating quality, measure coating quality, and control it in real time. It's a completely new sensing concept, which was not invented by us, but taken from another field and applied as a real-time tool. Coating is a very old process, but a lot of things can go wrong, so it's an area that deserves more attention.
How did you get into the pharma industry initially?
In all honesty, it was partly because I was a little lazy! When I was a young professor at Rutgers University in New Jersey, many of my colleagues were working with big oil and gas companies – and they had to travel a lot. I preferred to stay local, and New Jersey is a hotspot of pharmaceutical development. It was quite new at the time for a chemical engineer to work with pharma companies, but it created a new field.
What else are you working on right now?
Many things! I'm very excited about nano-based manufacturing. We're also working on spray drying of proteins and a big demonstration plan for continuous manufacturing – for both the API and downstream manufacturing. We also have a focus on individualized manufacturing – such as how to make small batches or even a single pill for a patient. We've designed a system that can make a single pill for a single person in around 40 seconds. I realize that's actually very slow – but there are huge amounts of potential for accelerating the process.
What are your thoughts on the future of drug manufacturing?
There's no doubt in my mind that we need to have continuous processes in almost all aspects, with quality assured in real time. The old paradigm of batch manufacturing leads to super-long supply chains, which are risky and costly. We need to reduce the size of technology and create processes that continuously make drugs.
My personal prediction is that, maybe 20 or 30 years from now, we will have small molecules with the same selectivity and activity as large biomolecules. Biologics are very selective and can do amazing things, but they are also very expensive and sensitive, which makes them difficult to manufacture and transport. I think there is room for new modalities based on small molecules. Eventually, perhaps we can replace biomolecules with these new generations of small molecules… The pipeline for small molecules is still very good and there is a lot of innovation.
Almost certainly, we will be making drugs in completely different ways in the future – faster, with fewer people, and a lower environmental impact.
How receptive do you find pharma companies to new technologies and approaches?
In my experience, innovation is very much appreciated. There is a stereotype that pharmaceutical companies are very conservative – and they are because they should be! But if you create something that is really helpful, companies are typically open to innovation. I've had great experiences working with pharma companies to bring new technology into their manufacturing plants.
How do you feel when you look back and think about how RCPE has grown over the years?
I really didn't expect it. And it still feels like I'm in a movie sometimes! Nevertheless, I do believe that RCPE is the premier research center in the world! There are other similar centers around the world that are university based, but their great PhD and postdoc students take all their knowledge when they inevitably leave. We have permanent jobs here rather than just relying on students. And we have good people from all over the world in many disciplines – good physicists, good programmers, good pharmaceutical scientists and engineers, and good biologists – and that allows us to take a multidisciplinary approach to projects. I am extremely proud of how far we have come.
Receive content, products, events as well as relevant industry updates from The Medicine Maker and its sponsors.