Manufacture
Packaging,
Clinical Trials
The Value of a Pack
As trials change and adapt, so too must clinical packaging. Companies must consider their design early on.
Adrian Collins | | Opinion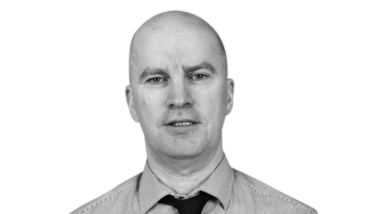 Operating a clinical trial in a tightly regulated industry requires comprehensive, big-picture thinking. Risks remain at all stages of the clinical supply chain and can tip the scales from a successful study to no study at all. As businesses continue to navigate the COVID-19 pandemic, sponsors face challenges that require strategic planning – particularly when it comes to clinical packaging for small molecule drugs.
With so much focus in recent years on the emergence of biologics, it would be easy to believe that the demise of small molecule drug development is imminent – but the continued strong growth of small molecule drug development is challenging the industry narrative surrounding their long-term viability (1). The pipeline for new drug manufacture continues to be dominated by solid oral dose formulations, with almost half (46 percent) of drugs in the development pipeline administered orally (2). Small molecules have also had the highest number of FDA approvals for decades and have accounted for around 70 percent of New Molecular Entities (NME) approved for use by the agency over the last five years (3). There are also more small molecule phase I trials taking place than ever before, with over 7,500 launched or entering development in the past five years (4).
Growth in small molecule drug development is great news for patients – especially in disease areas where investment is currently concentrated. However, it does raise the stakes for clinical trial sponsors when it comes to achieving a return on R&D investment. Increased competition, coupled with mounting study complexity, targeted patient populations, and investor-driven need for speed makes optimizing the processes that underpin successful trials management mission-critical – with several key factors for companies to consider.
Packaging requirements and processes are typically unseen or overlooked and, as such, are not given the necessary attention during a program's planning phase. Unique packaging strategies are needed for every study because products, protocols, and patients will vastly differ. The fact that different dosing formats are needed to accommodate tablets, capsules, inhalers, IVs, and injectors shows that there is no one-size-fits-all solution to this challenge.
Primary packaging can play an active role in helping sponsors reduce overages, plan for variable recruitment scenarios, and create robust forecasting strategies that enable contingency planning and de-risking of clinical supplies. Optimized packaging processes and access to expert design and guidance will also minimize waste and mitigate any negative impact on future stages of a study drug's lifecycle, including secondary packaging and distribution.
Where secondary packaging is concerned, access to expert kit and patient pack design, enhanced label generation, fully automated labeling, and production processes that reduce cycle time and promote compliance are all important factors for companies to consider – but this needs to happen early in the planning process. For example, packaging kit design can influence material, quantity, and tooling requirements, but the choice of kit is often restricted due to the stability of the drug product and its dosage form. Companies must understand these limitations from the outset to ensure that they are distributed without any hiccups.
The value of engaging early in a study's planning phase will be lost if companies cannot access expert services and technology and support sponsors to develop cost-effective, patient-centric packaging operations that keep pace with the demands of modern small molecule trials. From small companies to big pharma, a robust clinical packaging strategy will help keep ambitious trial timelines on track, minimize waste and inefficiency, and ensure continuous resupply to patients. It will also allow sponsor personnel to focus their attention on core business activity, reduce operational costs, increase regulatory compliance, and optimize processes to support expedited trial completion and return on investment.
Clinical packaging must be viewed as part of the bigger picture. Small molecules aren't going anywhere, but they have changed. We must therefore ensure that our packaging options are adopting to meet the changing needs of patients and sponsors.
Receive content, products, events as well as relevant industry updates from The Medicine Maker and its sponsors.